Inside Whitney Houston's Relationship With Bobby Brown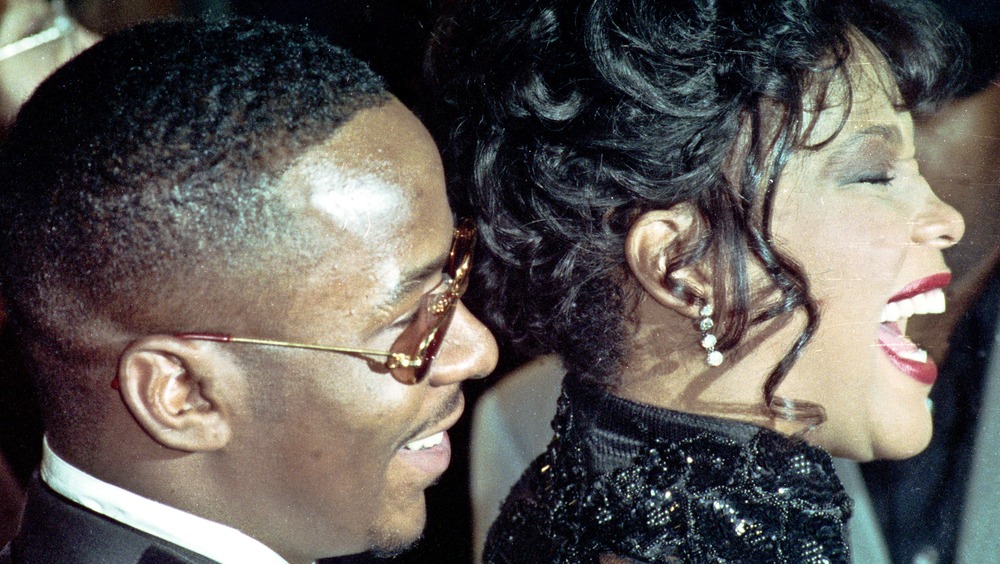 Kypros/Getty Images
It's no secret that Whitney Houston and Bobby Brown's relationship was turbulent. There were allegations of drug abuse and hard partying from both sides (via Biography). But in the beginning, the pair appeared to be the music world's budding power couple, seeing as they had enjoyed success in their solo careers before meeting. 
Houston became a bonafide star after her first two albums were huge commercial hits. After dating both Jermaine Jackson in the mid-1980s, followed by Eddie Murphy, she then met rap star Bobby Brown (via The Guardian). Although arguably not on Houston's level of stardom, Brown himself boasted multiple top ten hits on his resume (via All Music). The two met at an awards show and originally, Houston didn't think Brown liked her. "I and some friends of mine were sitting behind him. I was hugging them, we were laughing, and I kept hitting Bobby in the back of the head," said Houston. "Robyn said, 'Whitney, you keep hittin' Bobby, he's goin' to be mad at you.' I leaned over and said, 'Bobby, I'm so sorry.' And he turned around and looked at me like 'Yeah, well just don't let it happen again.' And I was like 'Oooooh, this guy doesn't like me'" (via Cheat Sheet).
Brown claims drugs were in their marriage from day one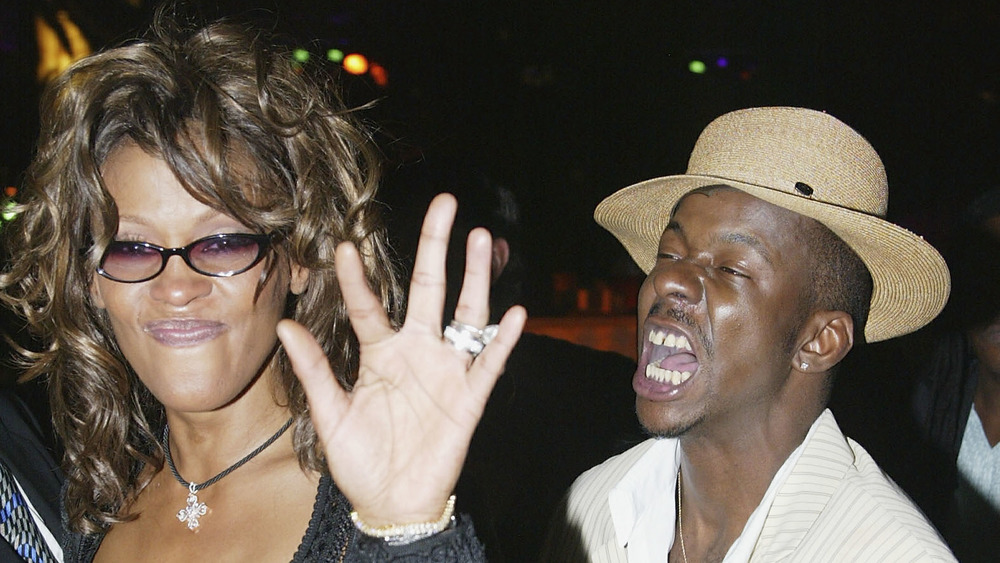 Frazer Harrison/Getty Images
The two obviously moved past their awkward meet-cute and married in July of 1992. But the ceremony wasn't reported to be a fairytale affair. In Brown's memoir, he claims he was shocked to find Houston doing drugs on their wedding day (via People). Drugs became synonymous with the couple in the tabloids but Brown denied, that he was the one to introduce them to Houston. He admits, "I smoked weed, I drank the beer, but no, I wasn't the one that got Whitney on drugs at all. It's just unexplainable how one could, you know, [claim that I] got her addicted to drugs." Adding, "I think we got married for all the wrong reasons. Now I realize Whitney had a different agenda than I did" (per Mirror).
The pair became a party of three when their daughter, Bobbi Kristina Brown, was born a year after their wedding. Unfortunately, it has been reported that she was a witness of her parents' troubled union. In a later interview with Oprah Winfrey, Houston admitted, "He spit on me. He actually spit on me. And my daughter was coming down the stairs and she saw that" (via Express).
Brown also admits to failing his daughter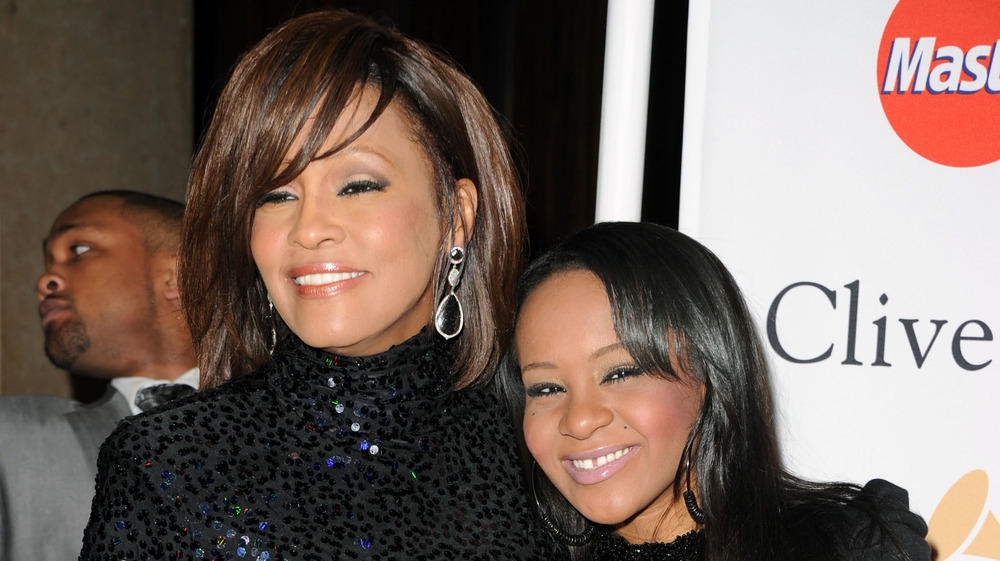 Jason Merritt/Getty Images
Brown also admits to his daughter being an observer to their disastrous marriage. "How much quality time can you spend with your daughter when you're high all the time? I would get really mad at Whitney, scream and yell that I wanted a divorce. This went on for years and years. Our daughter saw it all. When I think about now, I just feel enormous pain. We failed her," he shares in his memoir (via USA Today).
Houston and Brown ended their marriage officially in 2007, but not before adding fuel to the tabloid fire after participating together in a reality show called Being Bobby Brown. The series gave the public an even better glimpse of their troubled union. And dragged down both Houston and Brown's already struggling reputations in the public eye (via Today). 
Tragically, both Houston and her daughter died prematurely within three years of each other. In 2012, the same year as Houston passed away, Brown remarried with his manager, Alicia Etheredge-Brown (via Cheat Sheet). Fingers crossed their marriage is less turbulent than his and Houston's.