The Real Reason Chrissy Teigen Is Firing Back At Her Fans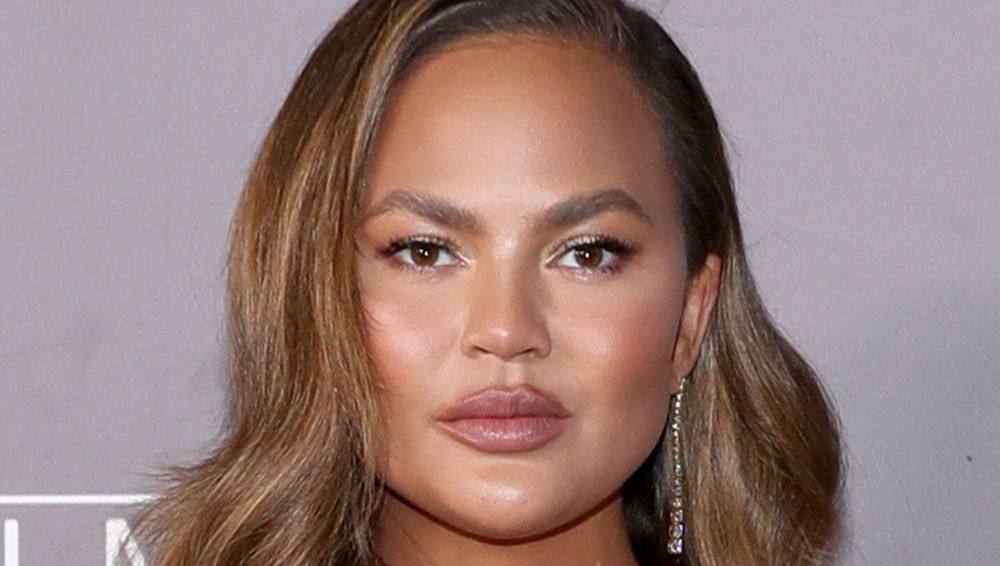 Rich Polk/Getty Images
Chrissy Teigen was a trending topic on Twitter again this week, this time for an anecdotal story the model shared that some of her followers weren't too happy about. On Feb. 3, Teigen asked her fans: "What's the most expensive thing you've eaten that you thought sucked?" Among the many replies from her followers, the model shared her own anecdote. "One time John and I were at a restaurant and the waiter recommended a nice Cabernet," she tweeted. "We got the bill and it was 13,000 dollars. HOW DO U CASUALLY RECOMMEND THAT WINE. we didn't even finish it and it had been cleared!!"
The reaction was mixed, to say the least. Some replied with their own experiences, but others decided to call Teigen out. "Y'all can accidentally buy a $13,000 bottle of wine but most Americans can't afford a $300 emergency," one Twitter user wrote. "People are not going to relate to this," said another user. Teigen replied directly to the latter, writing that she "didn't say it was and doesn't have to be. Should I be tiptoeing?" and continued her statement in a later post: "Hey, not everything I say on Twitter is going to be relatable to you because it is my life and my Twitter and my stories. I see your tweets, I get your jokes, you are so funny, yes, you really nailed me."
Teigen would have been expecting her baby this week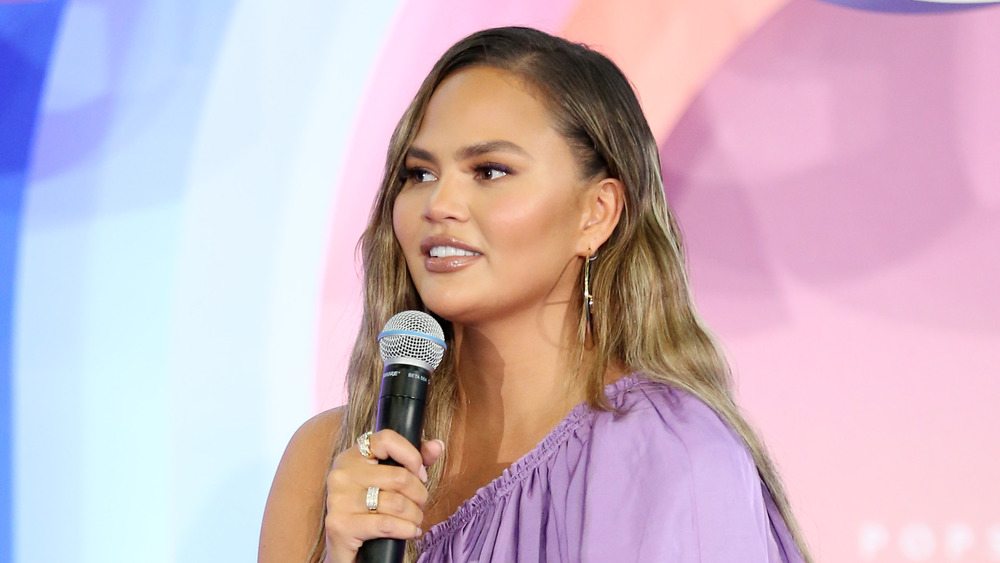 Monica Schipper/Getty Images
"Honestly, I will be that person for you," Chrissy Teigen later wrote. "It is fun to gang up on me. I *see* the convos that bring you together in your owning of me. I make it easy. Have fun." She then later shared the real reason why she was firing back at fans that took issue with her initial tweet. "Me, sharing a story of getting screwed over by a waiter. Shares story of rough week, baby would have been born. Feeling anxious," she writes. "You: Let's f***ing own this rich bitch for retweets." In October 2020, Teigen announced that she and husband John Legend lost their third child due to a miscarriage.
This past week would have been their unborn son's due date. "My little Jack would have been born this week so I'm a bit off," Teigen wrote a few hours before the anecdotal tweet. "I truly feel kicks in my belly, but it's not phantom. I have surgery for endometriosis tomorrow... but the period feeling this month is exactly like baby kicks. Sigh."
After additionally asking whether she "make soup after" her endometriosis surgery, many of her followers shared their admiration for the presenter talking so openly about the condition. "I just applaud and respect you for being so transparent about your experience and can only imagine how hard it is," one follower wrote. "I truly think your openness will help others."