Chrissy Teigen's Emotional Twitter Reveal Is Breaking Our Hearts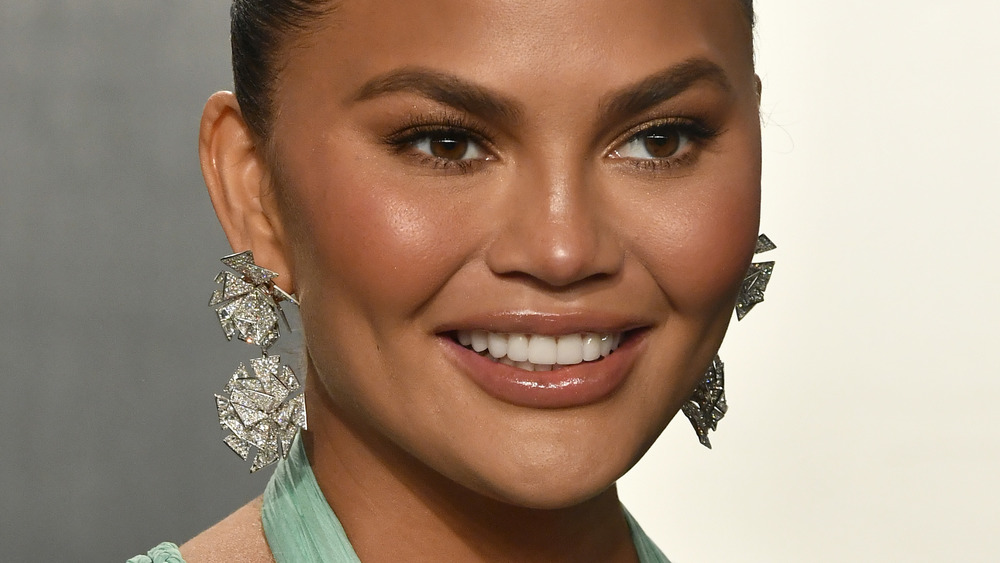 Frazer Harrison/Getty Images
Hearts around the world broke for model and cookbook author Chrissy Teigen when she announced back in October 2020 that she had suffered a miscarriage, and was induced to deliver her son Jack at only 20 weeks old (via Today). Teigen posted raw images of herself in the hospital on her Instagram page, writing in part, "To our Jack — I'm so sorry that the first few moments of your life were met with so many complications, that we couldn't give you the home you needed to survive. We will always love you," and, "Thank you to everyone who has been sending us positive energy, thoughts and prayers. We feel all of your love and truly appreciate you."
Teigen, who shares Luna (4) and Miles (2) with her husband, singer John Legend, is known for her candidness and has rarely shied away from difficult topics on social media. In fact, following her initial post about losing Jack, Teigen won praise from various charities that provide aid to families who have experienced this type of loss.
"Chrissy Teigen being so open about her loss takes a lot of courage, but it's vital that we break the silence so that anyone who loses a baby knows: this may feel incredibly lonely, but you are not alone. Friends and family, doctors and midwives, all of us at Tommy's; we're here," Kate Marsh, a midwifery manager at baby charity Tommy's, said in a statement (via the Independent).
Teigen continuing to feel the loss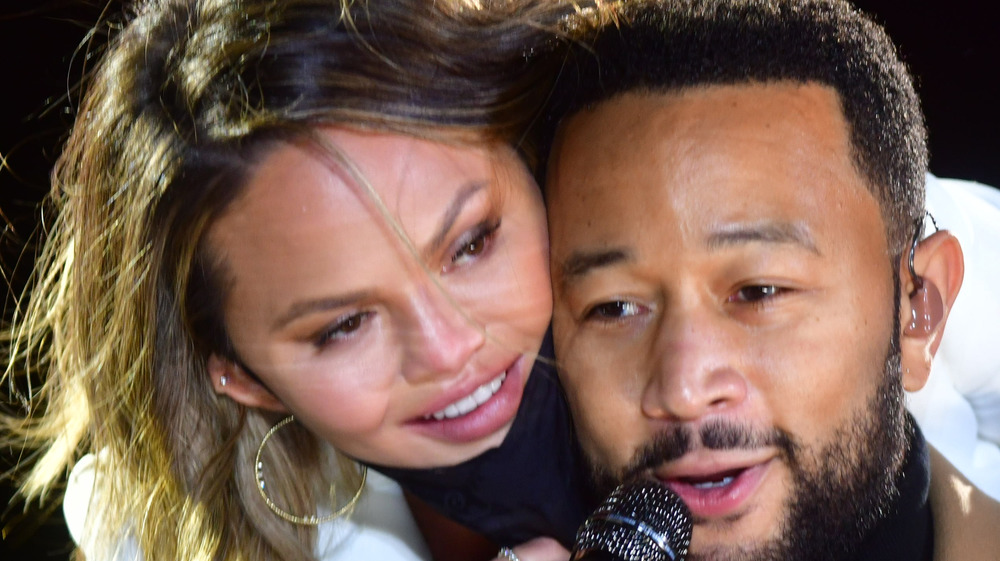 Mark Makela/Getty Images
Although Chrissy Teigen's miscarriaage might have since receded from headline news, the tragedy still weighs heavy on the Teigen-Legend clan.
On Feb. 3, Teigen took to Twitter to share, "My little jack would have been born this week so I'm a bit off. I truly feel kicks in my belly, but it's not phantom. I have surgery for endometriosis tomorrow...but the period feeling this month is exactly like baby kicks. Sigh." She followed that up with another Tweet, wherein she shared a video of her stomach and writing in a heartbreaking comment, "Look at this. I'll pretend it's him saying hi – it never stops."
Although nothing can make up for this horrible loss, Teigen has a number of champions in her corner, with many empathizing with her pain, both over losing a child and over suffering from endometriosis. Hopefully there are happier days ahead for Teigen, but no matter what happens, her willingness to talk about the trials she has suffered has already helped to reduce the stigma for others.