Inside Russell Brand's Feelings For Katy Perry Today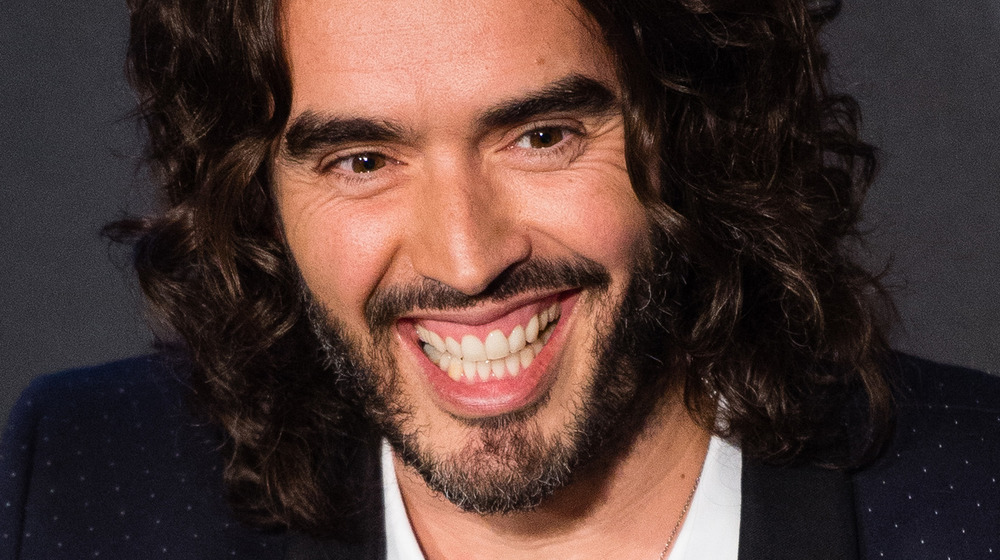 Jeff Spicer/Getty Images
At the time, Katy Perry's marriage to Russell Brand was an A-list affair. With her career exploding with chart-topping hits and his name being featured front and center on movie posters, the two seemed like a match made in Hollywood heaven. When it came time to tie the knot, however, it appeared that there was more going on beneath the surface than fans realized.
Perry and Brand married in India in 2010, the Daily Mail reports, and the union came to a quick end just over a year later. In 2013, the songstress opened up about the split, calling Brand a "magical man," but also revealing the abrupt way he ended the marriage. "He's a very smart man, and I was in love with him when I married him," she told Vogue, adding, "Let's just say I haven't heard from him since he texted me saying he was divorcing me December 31, 2011."
In the interview, Perry shared that Brand may have envied her success, which could have caused their fall out, People reports. Since their divorce, Perry moved on with John Mayer and eventually settled down with Orlando Bloom. The two welcomed a child, the uniquely-named Daisy Dove, in 2020. Brand is now married to his wife Laura, "who he has known for 14 years," per Daily Mail. They share two young daughters.
But, during a recent TikTok session, Brand revealed that he may have given his relationship with Katy Perry more effort than many think.
Russell Brand says he 'really tried' with Katy Perry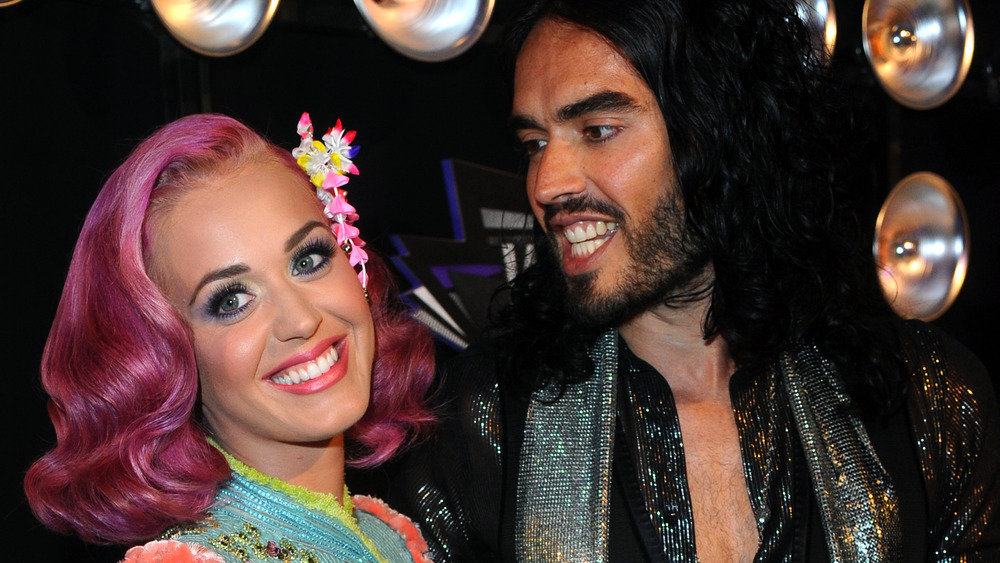 Anthony Harvey/Getty Images
As Brand's career has shifted from acting and comedy to self-help and self-improvement, he's opened up about various aspects of his life that he's changed. Apparently, his thoughts on his first marriage may have shifted since the divorce took place. In a February 2021 TikTok Q&A (via the Daily Mail), Brand revealed, "I really tried in that relationship ... I have nothing but positive feelings for her." 
Following his quick trip down memory lane, he led viewers through a meditation and mindfulness exercise, the outlet explains. As for Perry, she opened up about their marriage last year, telling 60 Minutes Australia, "I was having great success at 23 and 24 and 25, and then I met someone that was interesting and stimulating. It was just like a tornado — everything happening at once."
Today, the two have different careers, different partners, and completely different lives. Looking back on that period has clearly shown them a lot about what they wanted in a partner and it seems as if they've both found what they're looking for. As for her relationship with Orlando Bloom, Perry gushed, "I think if we can get to the end of our lives together, we'll be each other's greatest teachers."