Here's What H.E.R.'s Slow Down Really Means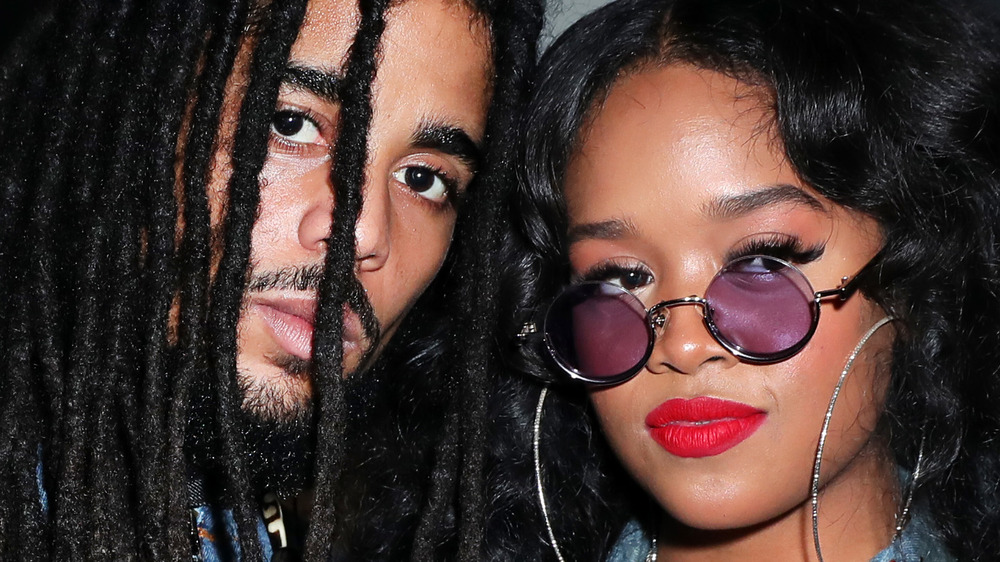 Leon Bennett/Getty Images
It's no secret "Slow Down" by H.E.R. and Skip Marley is one of our favorite reggae-tinged bops, and it's not just for the sultry vocals and beat. Skip Marley, grandson of Bob Marley, collaborated with H.E.R. on some incredibly meaningful lyrics we can't help but read into. As Marley told Vibe, the song involves two people "catching eyes for the first time" and saying, "slow down, be in the moment with me. I saw you from across the room and I just had to say something." In essence, the song is a romantic ode to love at first sight.
H.E.R. and Marley's collaboration has all kinds of symbolism, even from the very beginning. "Slow down / Girl, let me love you... Darling, I'll share, I'll share with you / All goodness and wealth." From the start of the new romance, just from locking eyes, the singer knows he wants to share everything with this woman. Per Nicki Swift, the song "capture[s] the blush of young love in a budding relationship, encouraging them to 'slow down' and enjoy each moment." But it's all about passion, too.
In the pre-chorus, the duo sings, "We can have just one night / Or we can one whole life / If we play it cool / We can have that one thing / Or we can have everything." By this, the singers are referencing the possibilities of romance, where it can lead to just one night, or an entire lifetime together if they play it right.
The symbolism behind H.E.R.'s Slow Down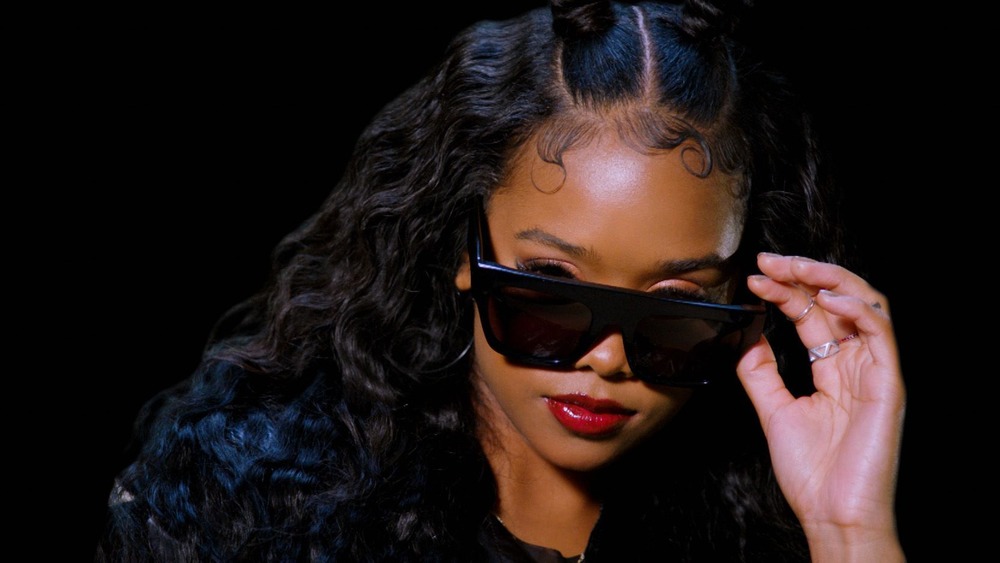 2020hha/Getty Images
Skip Marley is all about love and spirituality, telling Vibe that "love is limitless. Love has no boundaries. Love is almighty... when you speak of it, it's very almighty. It's a luxury because it really has no limits. I'm a love warrior." His beliefs shine through his song with H.E.R., as the duo sings, "I wanna see you tomorrow / Not just the thrill of today / Don't let our love just be borrowed, no / This is the choice that we take." The romance in question is meant to be a lifelong commitment, and a choice the pair must make every day — not just a fleeting one-night memory.
H.E.R.'s solo lyrics add even more passion to the song, especially lines like, "You know I'm looking for more / And you're what I've been praying for / This kind of love don't come around like this." This is a serious love, and they know it right from the first time seeing each other. About singer-songwriter H.E.R., Marley told Vibe, "I love her vibe and her energy really... [I'm] just grateful that she jumped on the track with me."
We can't stop listening to "Slow Down" for its soothing rhythm, vocals, and poeticism. Plus, knowing that the pair continue to collaborate on stages like at the Hollywood Bowl, where they premiered "Slow Down" (via Rolling Stone), and have maybe even met up for a vacation in Jamaica (via DancehallMag), we're wondering if there's even more romantic symbolism behind the lyrics.