Mina Starsiak Hawk's Favorite Part Of The Upcoming Good Bones Season - Exclusive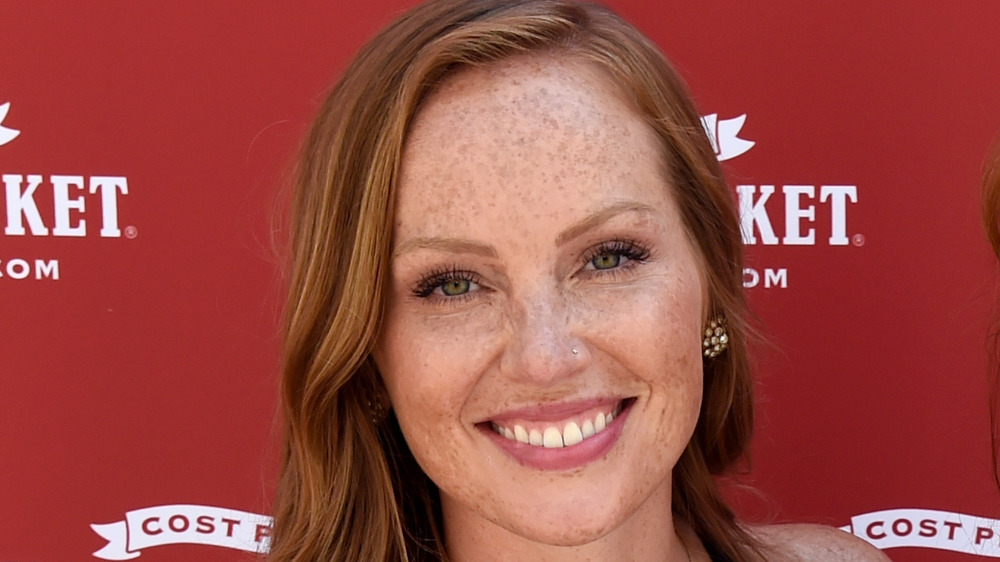 Michael Kovac/Getty Images
HGTV's Good Bones showcases mother-daughter team Karen E. Laine and Mina Starsiak Hawk, owners of Two Chicks and a Hammer, rehabbing their hometown of Indianapolis by transforming run-down homes into modern stunners, one project at a time. Good Bones is a fan-favorite for many reasons, from Laine and Starsiak Hawk's competing personalities and heartwarming charm, to their memorable designs that are "attainable, clean, comfortable, with a touch of color and luxe" (per Two Chicks and a Hammer). 
But perhaps what people like most about Good Bones is how Mina Starsiak Hawk, Karen Laine, and their team handle renovation roadblocks and unexpected challenges with grace and humor. Take, for example, when a house they were working on completely collapsed during season 5 (via Pop Culture), or when they had to wade through actual poop — both human and animal — that previous owners had left behind (via House Beautiful).
As it turns out, Mina Starsiak Hawk's favorite moments from the show are also when things don't go as planned. In an exclusive interview with The List, the reality star revealed her favorite part of the upcoming Good Bones season — and it's not what you would think.
Mina Starsiak Hawk says their new store flooded the day she hired her sister, Kelsy, to run it
Mina Starsiak Hawk sat down with The List to talk all things Good Bones. When asked about her favorite moment from the upcoming season of the hit show, the busy mom and business owner gave a surprising answer. "We did a special episode about [her new store, Two Chicks District Co.], the build out of it, and all the different things it's gone through," she told The List. One of those things it went through is when the store flooded the day she hired her sister, Kelsy, to run it. As Starsiak Hawk said, "You can't even make this [stuff] up."
The flooding incident occurred in February when the store was being used as a warehouse for storing unused items for upcoming projects. As Starsiak Hawk tells it, the man that runs the coffee shop next door came over and said, "There's water pouring out of your front door of your warehouse." Sure enough, there was "five, six inches of water" flooding the warehouse from a broken water main. "It's like all hands on deck," Starsiak Hawk said. "We've got trash bags tied around our feet because it's freezing cold water, trying to like move everything that can get hurt to the high ground and the concrete." Don't worry — the store is fine now.
Catch this moment and more on new episodes of Good Bones, airing Tuesdays at 9 p.m. ET on HGTV.