What We Can Expect From Hunter Biden's Memoir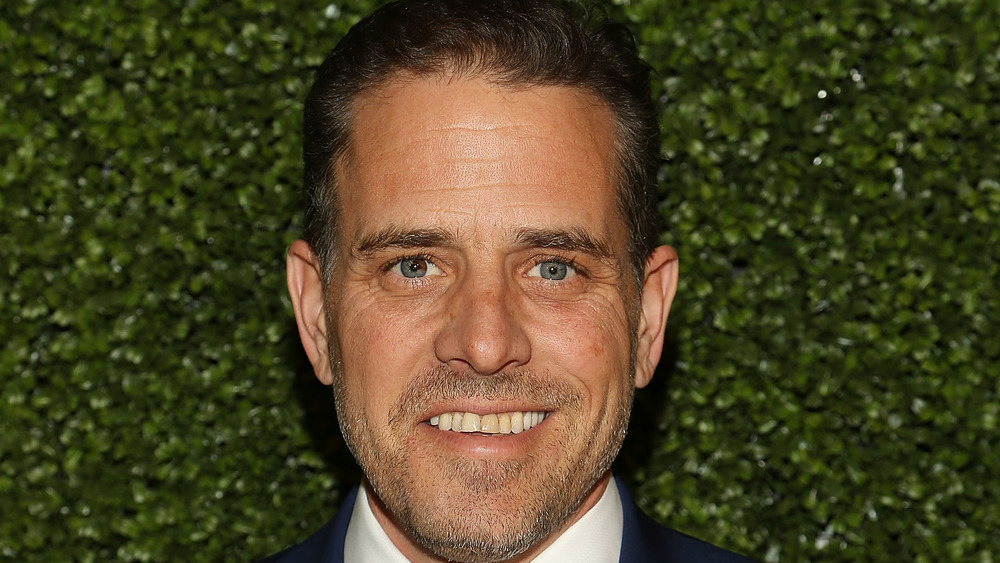 Paul Morigi/Getty Images
Here's what we know. On April 6, Hunter Biden is coming out with a memoir (via the Daily Mail). And if lining up outside of bookstores was a thing that people did, like they used to when a new Harry Potter book was about to be released, we'd be lining up for Biden's Beautiful Things. Not because he's a president's son — before you go on and break Twitter over it, Biden's book was under contract before, says AP, his father was the Democratic nominee. We'll be reading Biden's memoir because he's lived, in his nearly 51 years of existence, a life that lends itself to a stay-up-all-night page-turner. Indeed, Biden's life would fit right into the plot line of a G.R.R. Martin Game of Thrones book, if he knew how to ride a dragon or sword fight.
As far as we know, he doesn't. Biden does, however, know how to wield a paintbrush. Art is "literally keeping me sane," he told The New York Times in February of 2020. "It's very abstract, sometimes very dark," said his wife, Melissa Cohen, who married him in 2019. Biden proposed to her a week after they started dating, at which point they already had matching tattoos (via The New Yorker). The moment marked a turning point for Biden, whose previous struggles with addiction became one of the weapons in Trump's campaign arsenal against his father. Soon the world will be able to read about those same struggles, in detail, directly from Biden.   
A peak into Hunter Biden's upcoming memoir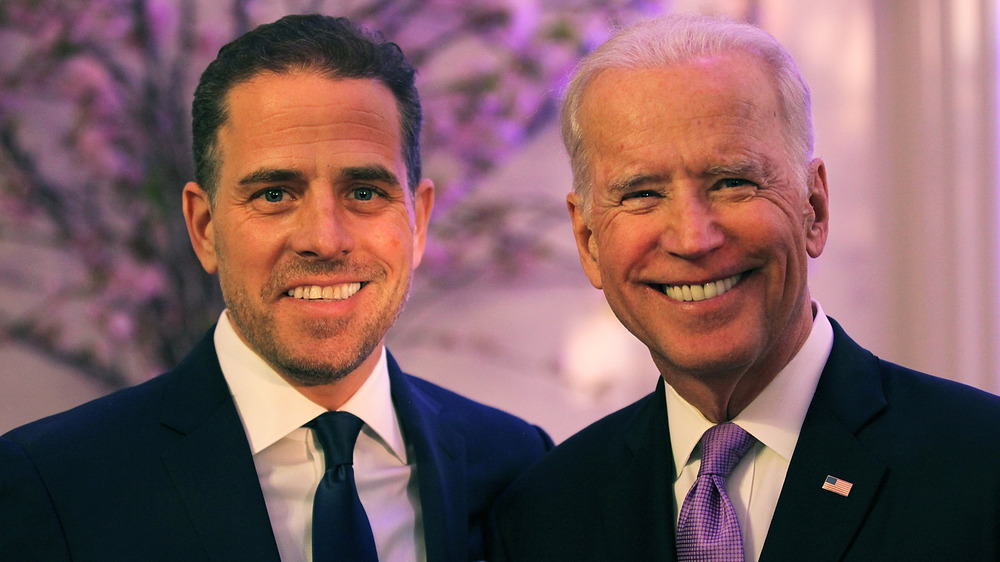 Teresa Kroeger/Getty Images
Stephen King has read Biden's memoir, calling it "harrowing," and "compulsively readable" (via AP). What storyline gripped the master of the horror genre the most? Well, Biden's life has been one cliff-edge after another. He started drinking in his teens; then, at Georgetown University, he turned to cocaine (via The New Yorker). He married his first wife, Kathleen Buhle, in a whirlwind, and they were pregnant within three months of their first date! 
However, Biden couldn't stop drinking. He and Buhle lasted 22 years and one day together, then Biden drank a bottle of vodka and left. In the mess of the divorce, Buhle publicly accused Biden of hiring sex workers, which was when, he told The New Yorker, "I went directly to a strip club." Additionally, you'll remember when Biden got discharged from the military for testing positive for cocaine. You might also know that he had an affair with his brother's widow. And did you know that Biden is embroiled in a paternity lawsuit? The list goes on. 
But it's possible to see another Biden through the cracks, too, the one that was a Jesuit volunteer. The one that did yoga, tirelessly, to try to get clean. The one that once offered his digs to a homeless person just because they needed it. It's possible to see Biden, as he writes in his memoir, as the child of "a family forged by tragedies and bound by a remarkable, unbreakable love."