Why Joe Biden And Kamala Harris Have A Weekly Lunch Date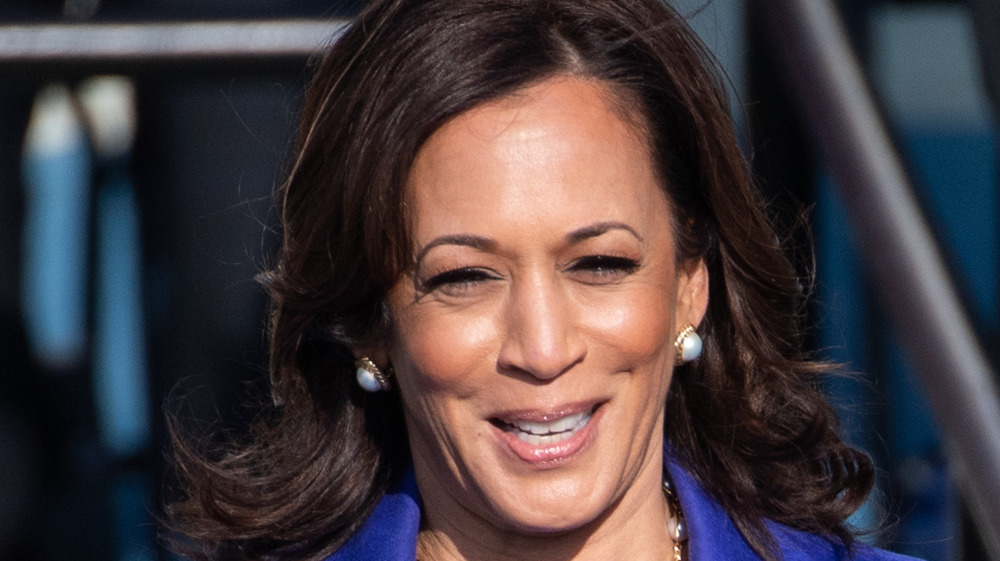 Pool/Getty Images
Although they've only been on the job for a little less than a month, President Joe Biden and Vice President Kamala Harris have hit the ground running. In addition to signing 28 executive orders as of this writing, President Biden has also had the United States rejoin the World Health Organization and the Paris Climate Agreement (via CNN). But no matter how busy Biden and Harris are, they always make time to connect as colleagues, which is why they have a weekly lunch date.
As President Biden told People in his first White House interview alongside his wife, Dr. Jill Biden, "[Like] Barack and I, we have lunch alone once a week ... That's the deal when we're both in country, which we'll be for a while because of COVID, and I see her all the time."
In many ways, President Biden is replicating the same relationship he shared with former President Barack Obama, with whom he served as Vice President for eight years. In his memoir, A Promised Land, Obama wrote of then-Vice President Biden (via Washington Post), "He had endured unimaginable tragedy ... Joe was decent, honest, and loyal. I believed he cared about ordinary people."
Here's why President Biden wants VP Harris to be a part of decision-making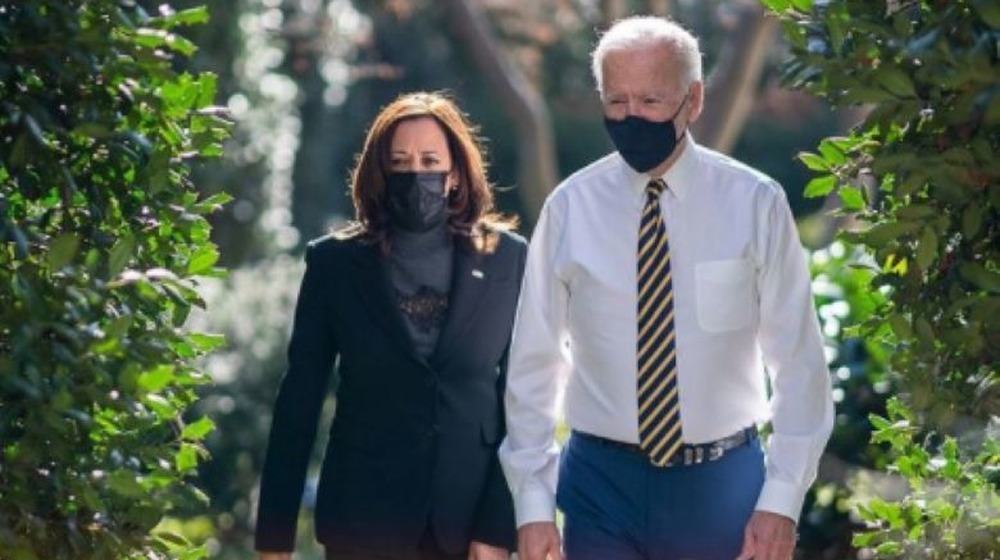 Instagram
Biden has made it clear that he wants his VP to be an integral part of all decision-making. He told People, "When Barack and I were working out our relationship early on, he said, 'Do you have any requests?' And I said, 'Well just one: I get to be the last person in the room on every important decision. Not because you have to listen [or] do what I want. You make the decision.'"
He added about Harris, "I wanted her available to participate in everything that I did. As I told her: I wanted her to be the last person in the room."
President Biden even took to Instagram on January 22 to document his first lunch date with Vice President Harris. He captioned the pic of both he and Harris walking together with this sweet message: "A new Administration means a new lunch partner. My first weekly lunch with @VP is in the books!"
And although it's anyone's guess what they're eating or talking about, there's no question that a new presidential tradition has been born.