Why Tarek El Moussa And Heather Rae Young Are Living In A Hotel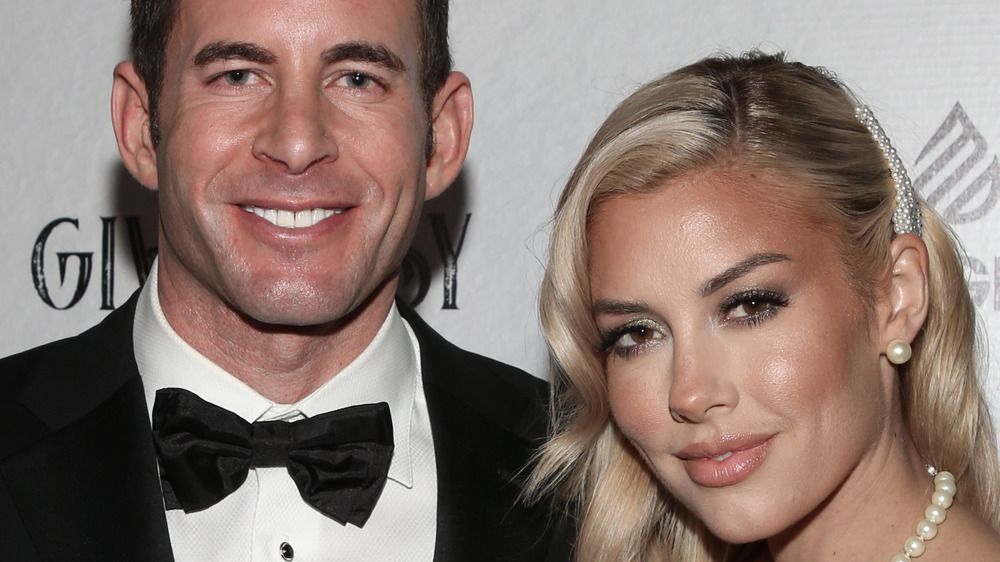 Paul Archuleta/Getty Images
Tarek El Moussa and his fiancée Heather Rae Young might be used to flipping houses and selling luxury real estate, but for right now, their own home is... a hotel. The Flip or Flop star and Young have taken up residence at the Balboa Bay Resort (via People); the luxury resort is ranked the top hotel in Newport Beach, California, by U.S. World & News Report.
But why is the couple living in a resort? Young, who stars in the Netflix series Selling Sunset, explained why on her Instagram story. "We've decided to live in a hotel for a couple of months until our house is finished, but the kids love it," said Young (via People). "We're all very happy and this is so beautiful to wake up to everyday."
El Moussa, who also stars in HGTV's new Flipping 101, went into further detail on his own Instagram. "I can't believe I'm posting this right now but we are moving... and not into our new home!!!" he wrote on Jan. 26, accompanying the post with three crying emojis.
Here's what happened with Tarek and Heather's new home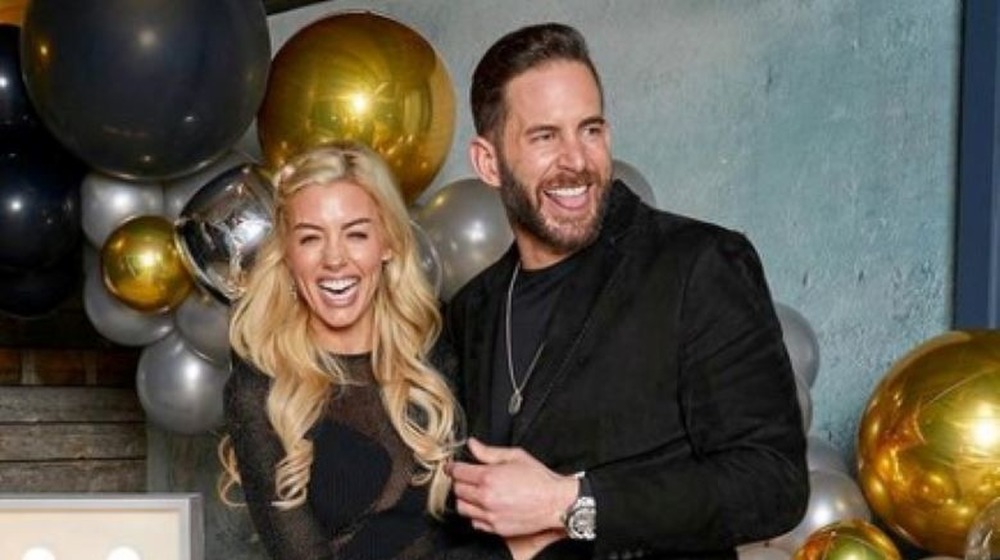 Instagram
Tarek El Moussa, who has seen every worst-case scenario when it comes to home renovation on his series Flip or Flop, which he stars in with ex-wife Christina Anstead, explained the unforeseen circumstances that led him and Young to take up residence at the resort: "We've had every set back possible with our house! The worst was the flooding...we had to start over. It's on next season of flipping 101!!... We are headed to a hotel for a few days, our new rental 2 to 3 months, then finally our new home!"
El Moussa and Heather Rae Young began dating in 2019 got engaged in July 2020 (via The Oprah Magazine). As they plan their wedding, they've been a little quiet concerning the details, except for one: Young already has her wedding dress (via Brides). Even though the location, venue, and date are not being disclosed, one thing is for sure, the couple wants to do a reality show together. El Moussa said as much in an interview with E!. "I would have to say probably, yes ... I think that's something [a reality show] we would really like to do," he shared. "We're best friends. We're together all the time. I'm in real estate, construction, design, she's in real estate. So I feel like it's the perfect combination."