The Truth About Khloe Kardashian And Tristan Thompson's Relationship Today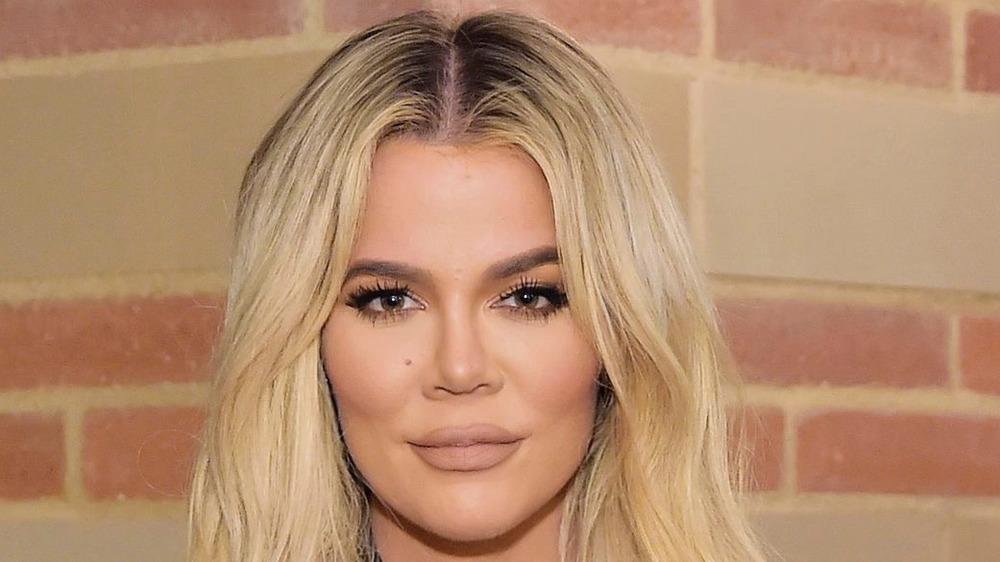 Stefanie Keenan/Getty Images
Khloé Kardashian and Tristan Thompson have had a bit of an on-again, off-again relationship. Most of us found out they were together back in September 2016, though that detail was immediately shrouded in drama; it turned out Thompson was expecting a child with his ex, Jordan Craig. Craig went on to deliver the pair's son, Prince, in December 2016. 
Things between Kardashian and Thompson quickly heated up, with Kardashian spending more and more time in Cleveland while Tristan played for the Cavaliers. According to Kardashian's Instagram, she and Thompson were together throughout the winter holidays. That January, Kardashian appeared on The Late Late Show with James Corden and admitted that the pair had crossed a major milestone. "I am [in love]," she gushed. "I'm very happy. It's going good. We use the L word!"
Kardashian and Thompson were already talking babies only a few months later. In an April 2017 interview with the Evening Standard, Kardashian said she would happily marry Thompson anytime. "I would love to have a family," she revealed. "We've talked about it. He [already] is a father, and I know for a fact that he would be an impeccable father."
What's happening with Kardashian and Thompson now?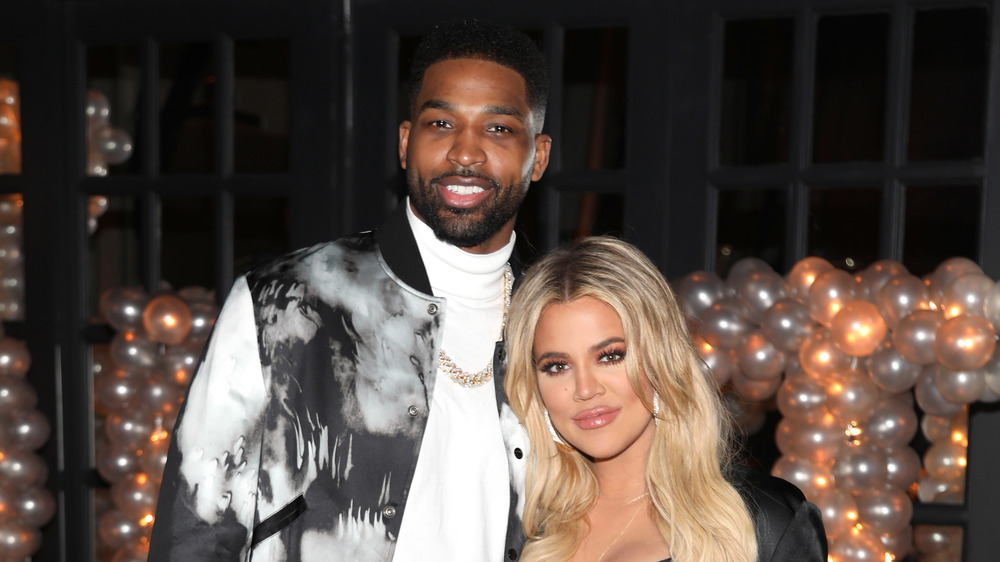 Jerritt Clark/Getty Images
After spending the summer of 2017 house hunting, Kardashian and Thompson announced they were expecting their first child together, True. Kardashian shared the news on Instagram in December 2017, writing, "My greatest dream realized. We are having a baby! I had been waiting and wondering but God had a plan all along. He knew what He was doing. I simply had to trust in Him and be patient."
As many people know, drama struck only days before True was born in April 2018: People reported that Tristan was filmed talking to another woman who later came to his hotel room. Kardashian ended up giving birth as the cheating scandal was blasted all over the news, and People also reported that Thompson was present at the birth.
Kardashian and Thompson took some time apart, but these days it seems that the two are back together. The Kardashian family is preparing to release the final season for their reality show, Keeping Up With The Kardashians, and even recently teased a possible second baby for Kardashian and Thompson in the series finale preview.