The Movie Christopher Plummer Was Filming Before His Death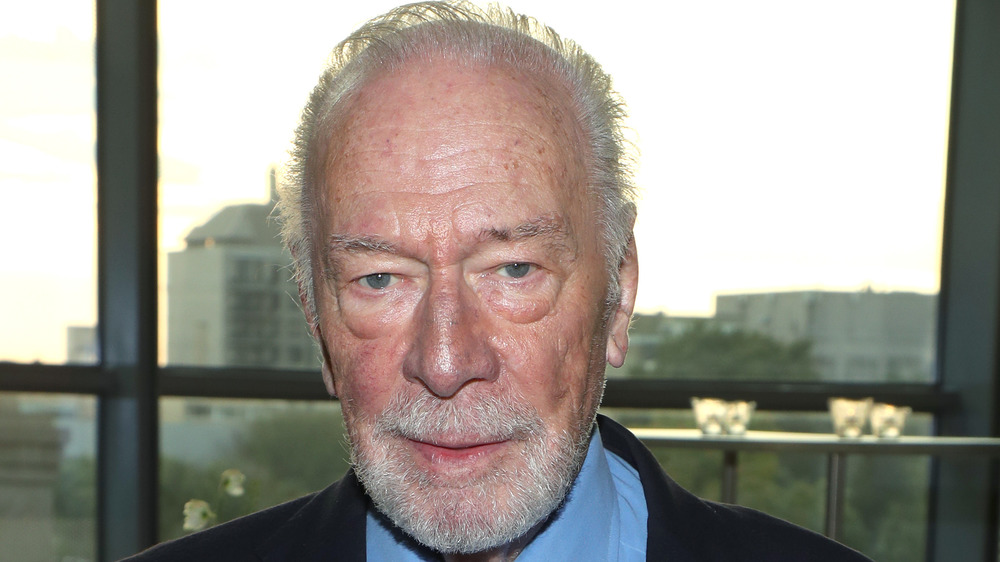 Jemal Countess/Getty Images
The late Christopher Plummer was an esteemed actor, most notable for his role as Captain George Von Trapp in The Sound of Music. He was also the oldest actor to win an Oscar at 82 in 2012, per The Guardian, so it comes as no surprise that he worked until his final days. 
According to The Hollywood Reporter, Plummer was most recently cast in the animated feature Heroes of the Golden Masks, a 2021 film that's still in production. His IMDb page says he voices Rizzo; while little is known about the role at the moment, a picture of the animated character on the movie's website — in which Rizzo is crossing his arms in a pinstriped suit — indicates that he may be a gruff, no-nonsense guy.
Heroes of the Golden Masks tells the story of Charlie, a homeless teenager who "is forced to grow up quickly to survive." Somehow, a "series of crazy events" transports him back in time "to the mysterious lost city of Sanxingdui," where he's forced to be brave and become a Hero of the Golden Masks to stop the reign of evil conqueror Kun-Yi. It's unclear how Rizzo folds into that narrative — and it's also unclear whether or not Plummer finished recording his part before he died. To understand his involvement in full, we'll have to wait for the movie's release.
Plummer died on February 5, 2021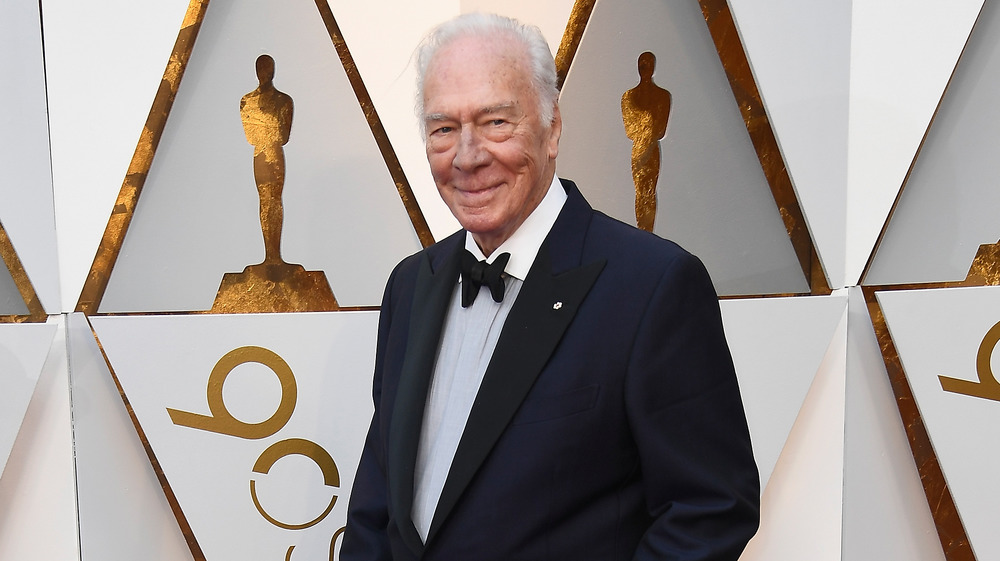 Frazer Harrison/Getty Images
Plummer was 91 years old when he died. His last day was spent with his wife of 53 years, Elaine Taylor, in their Connecticut home, per Deadline. "Chris was an extraordinary man who deeply loved and respected his profession with great old fashion manners, self-deprecating humor, and the music of words," Lou Pitt, his longtime manager of 46 years said in a statement. "He was a National Treasure who deeply relished his Canadian roots. Through his art and humanity, he touched all of our hearts and his legendary life will endure for all generations to come. He will forever be with us."
Aside from Heroes of the Golden Masks, Plummer's most recent projects were Knives Out starring Chris Evans and Daniel Craig and The Last Full Measure, both of which were released in 2019. He also received an Oscar nomination in 2017 for his role as J. Paul Getty in All The Money In The World.