How Olivia Wilde Keeps Her Directing Style Different From Others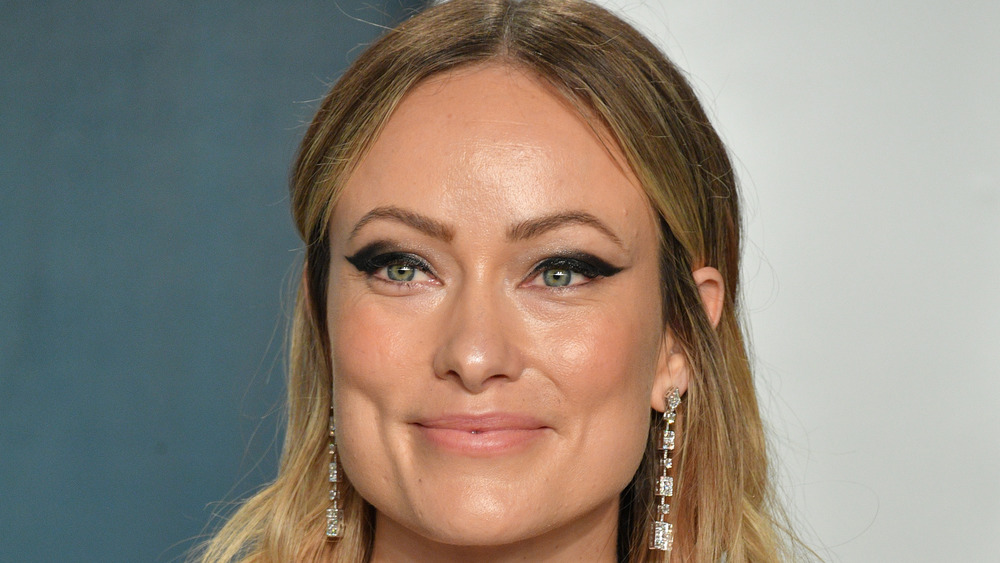 George Pimentel/Getty Images
Despite the long-held stereotype of intimidating, egotistical Hollywood directors, Olivia Wilde is actively taking a different path. The 36-year-old actress made her directorial debut with the 2019 comedy Booksmart and is now working on the forthcoming thriller, Don't Worry Darling. The film stars Florence Pugh and Wilde's rumored beau, Harry Styles. Styles replaced actor Shia LeBeouf due to allegations of domestic abuse from his ex-girlfriend FKA Twigs – and, reportedly, LeBeouf's attitude on set. 
In a new interview with Promising Young Woman director Emerald Fennell as a part of Variety's "Director on Director" series, Wilde spoke about the kind of environment she strives to maintain on her sets. She also revealed that this stemmed from her need to go against seriously bad advice she once received from a someone — who's a prominent director and actor — about how to lead a cast and crew. Perhaps not surprisingly, Wilde prefers directing to acting, which bodes well for her burgeoning career behind the camera.
Wilde has a specific policy on her sets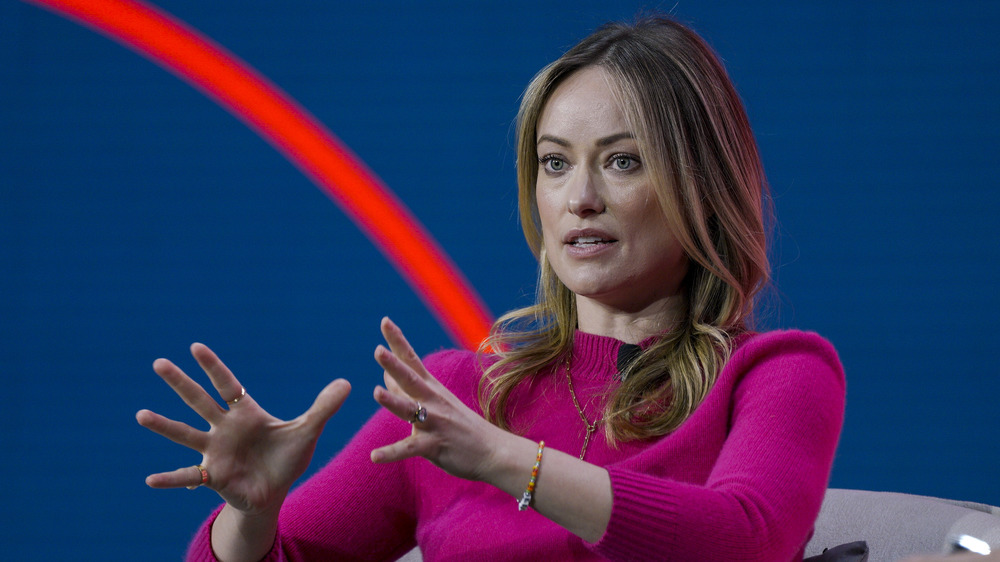 Bloomberg/Getty Images
As Wilde and Fennell shared stories and advice about being female directors, Fennell mentioned that she'd heard about Wilde's "no assh***s" policy on set and asked her to elaborate. "Someone, who's a very established actor and director in this industry, gave me really terrible advice that was helpful, because I just knew I had to do the opposite," Wilde explained. "They said, 'Listen, the way to get respect on a set, you have to have three arguments a day. Three big arguments that reinstate your power, remind everyone who's in charge, be the predator.' That is the opposite of my process. And I want none of that." Thank goodness.
Wilde also said that she rejects the notion that "great art has to come from a place of discomfort and anxiety." Enter: the no assh***s policy. "It puts everybody on the same level," Wilde continued. "The idea of, don't bother the actors and keep them separate, and don't look at them. I think it makes everyone quite anxious."
It appears that LeBeouf did not uphold Wilde's values on the set of Don't Worry Darling. As reported by Variety, LaBeouf's firing was because he "exhibited poor behavior and his style clashed with the cast and crew," Wilde included.