Inside Harry Styles And Olivia Wilde's Rumored Relationship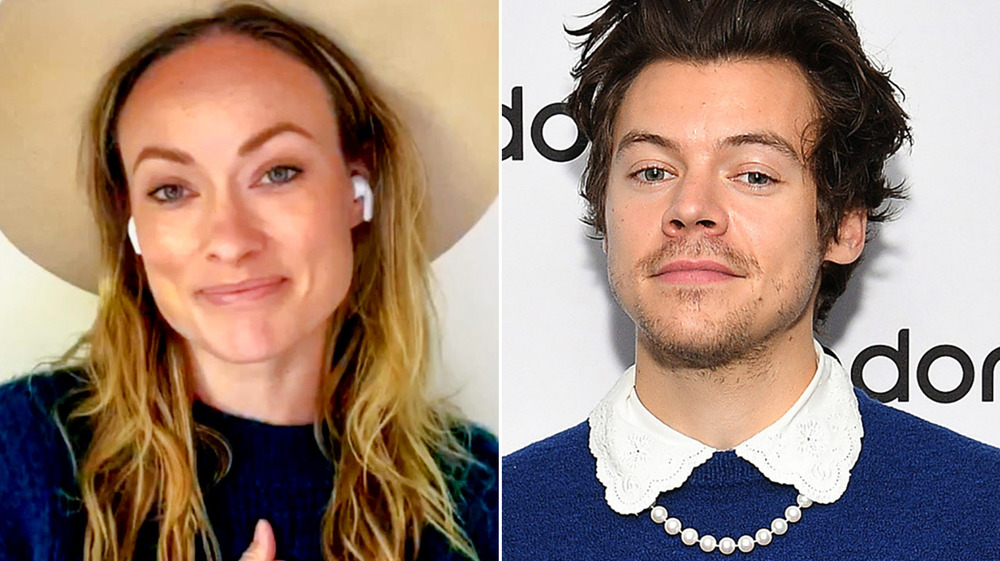 Dia Dipasupil/Getty Images
Does the new year spell the confirmation of a new romance? Maybe so for Olivia Wilde and Harry Styles, who were seen at his manager's wedding recently holding hands (and wearing masks), and according to People, "They were in Montecito, California, this weekend for a wedding. They were affectionate around their friends, held hands and looked very happy. They have dated for a few weeks."
The two may have caught the feels on the set of the movie Don't Worry Darling, which is Wilde's second time directing a feature film. The "Watermelon Sugar" singer caught Wilde's eye with his performance in Dunkirk, as she told Vogue, "[it] blew me away — the openness and commitment." Wilde described him as, "To me, he's very modern, and I hope that this brand of confidence as a male that Harry has — truly devoid of any traces of toxic masculinity — is indicative of his generation and therefore the future of the world. I think he is in many ways championing that, spearheading that. It's pretty powerful and kind of extraordinary to see someone in his position redefining what it can mean to be a man with confidence."
Wilde split with Jason Sudeikis after a seven-year engagement, and Styles previously has been linked with stars like Kendall Jenner, Taylor Swift, Victoria's Secret model Camille Rowe, among others (via Daily Mail).
It wouldn't be the first high-profile romance for the pair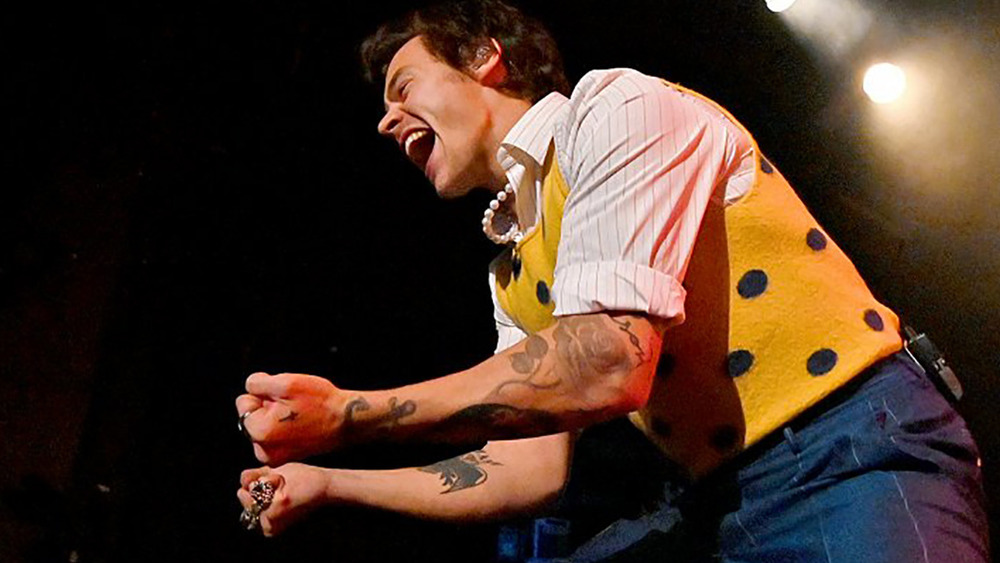 Kevin Mazur/Getty Images
Twitter users had thoughts on the potential trending new couple, with Lauren Modery tweeting about the age difference, "I have zero emotional investment in Olivia Wilde or Harry Styles, but if they'e actually dating–good on them. Always love a good May-December romance where the women is the older one. (Maybe in this case it's September-December b/c Olivia Wilde is only 10 years older.)."
Wilde came to Styles' defense back in November when Candace Owens tweeted about Style' Vogue cover that had him styled in more traditionally feminine clothing, "There is no society that can survive without strong men. The East knows this. In the west, the steady feminization of our men at the same time that Marxism is being taught to our children is not a coincidence. It is an outright attack. Bring back manly men." Wilde had a short and sweet rebuttal to Owens, "You're pathetic."
Friends or more than friends; here's hoping they're both happy!