Christopher Plummer's Unflattering Nickname For The Sound Of Music
When Christopher Plummer passed away on Feb. 5, 2021, he left behind a massive body of work, including but not limited to After the Fall, A Beautiful Mind, and Beginners — a star turn that caused him to become the oldest actor to win an Oscar (via The Guardian). But there is no film for which Plummer is more famous than 1965's The Sound of Music.
The Sound of Music finds Plummer as the steely but ultimately loving Captain von Trapp, whose harsh ways are revealed to him when Maria Rainer, a frivolous but caring nun, comes to serve from the abbey as governess to his children. Over the course of a number of songs — written by the famed duo Rodgers and Hammerstein — Captain von Trapp and Maria fall in love. But there's more trouble brewing: The film is set in 1930s Salzburg, Vienna, against the backdrop of rising Nazi sympathies, and Captain von Trapp must decide where his loyalties lie.
Despite its serious themes, the film — which initially debuted as a musical and is partially based on a true story — is seen as an uplifting one, and watching it has become something of a Christmas tradition (via TV Insider). The film was both an immediate commercial success and is still profitable today, decades later (via The AV Club).
The Sound of... what?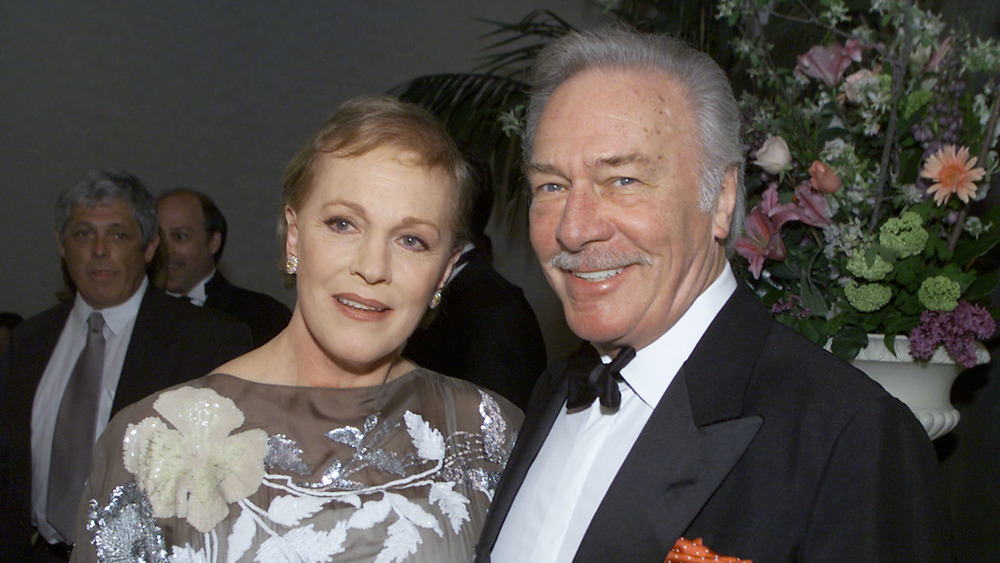 Kevin Winter/Getty Images
But when The Sound of Music was first released, not everyone was impressed. The film did win a number of kind reviews, but there were some notable critics who weren't swayed. Pauline Kael said, "We have been turned into emotional and aesthetic imbeciles when we hear ourselves humming the sickly, goody-goody songs" (via Salon). And as it turns out, one of the film's very stars agreed with her: Captain Von Trapp himself.
Plummer was known to call the movie "S&M" or "The Sound of Mucus." In 1982, he told People, "That sentimental stuff is the most difficult for me to play, especially because I'm trained vocally and physically for Shakespeare," and, "To do a lousy part like von Trapp, you have to use every trick you know to fill the empty carcass of the role. That damn movie follows me around like an albatross" (via The New York Times).
And it would appear as though this attitude towards the film stayed with Plummer in the decades to come. In 2011, he told The Hollywood Reporter that the role of Captain von Trapp was the toughest he'd ever played because "it was so awful and sentimental and gooey. You had to work terribly hard to try and infuse some miniscule bit of humor into it." One good thing to come out of the experience for Plummer? A 50-year friendship with co-star Julie Andrews (via Vanity Fair) — not to mention, of course, the money and fame.