Julie Andrews' Poignant Response To Christopher Plummer's Death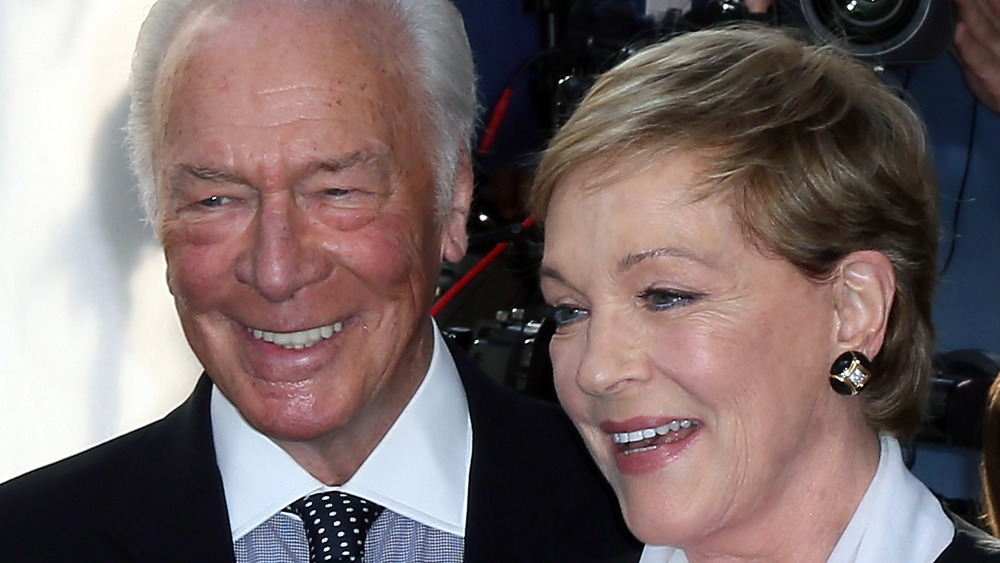 David Livingston/Getty Images
Christopher Plummer's Sound of Music co-star and longtime friend Julie Andrews has shared her emotional reaction to the actor's death. Christopher Plummer, age 91, died at home in Connecticut on Friday, February 5, 2021.
"The world has lost a consummate actor today and I have lost a cherished friend," Andrews said in a statement to People. "I treasure the memories of our work together and all the humor and fun we shared through the years. My heart and condolences go out to his lovely wife, Elaine, and his daughter, Amanda."
The Sound of Music official Twitter account also shared a moving post paying tribute to Plummer, who memorably played Captain Von Trapp. "We're saddened to hear of Christopher Plummer's passing. His legacy as our Captain will live on in THE SOUND OF MUSIC forever," the tweet read. "Our thoughts are with his loved ones during this time." It was accompanied by a clip from the musical in which Captain Von Trapp sings "Edelweiss," first as a solo and then joined by his seven children in the film.
The Sound of Music wasn't Julie Andrews and Christopher Plummer's only collaboration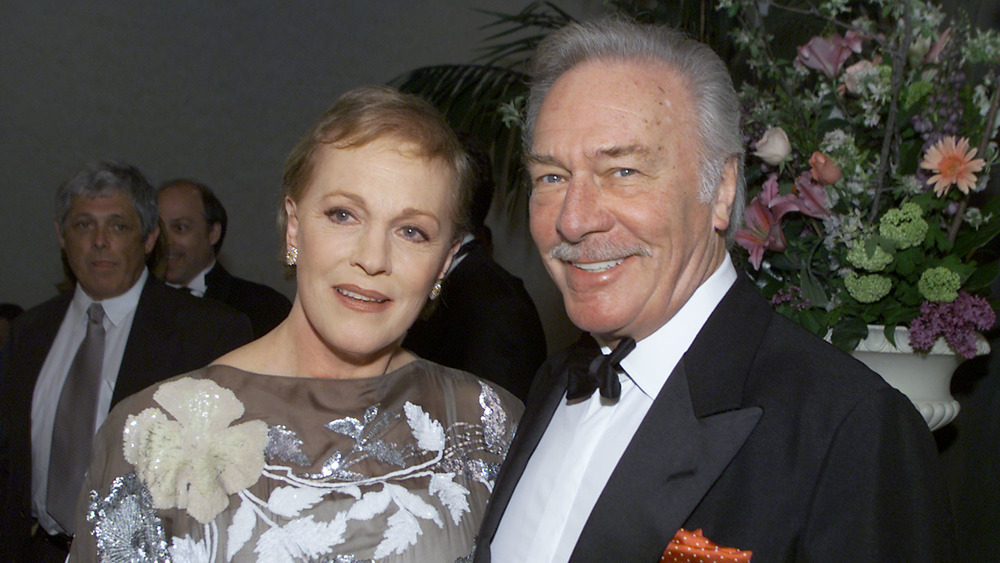 Kevin Winter/Getty Images
Andrews and Plummer met while filming The Sound of Music, which sparked the beginning of a beautiful friendship and working relationship.
The pair joined forces again in 2001, this time on the small screen, in a live TV version of On Golden Pond. The following year they went on tour together throughout Canada and the United States, starring in the holiday stage production A Royal Christmas (via Vanity Fair).
"We played every awful hockey rink all the way from Canada to Florida. We had huge buses we could sleep in," Andrews told Vanity Fair when discussing A Royal Christmas in a joint interview with Plummer. "It turned out to be great fun under awful circumstances, didn't it?"
Plummer responded that the bus was "the most fun" aspect of the tour, noting that they had their own bar, which they took full advantage of after performances. 
In 2015 Plummer and Andrews made the rounds to celebrate the 50th anniversary of The Sound of Music and even admitted to having crushes on one another during filming. "We were never an item, as they say. But now we are the best of friends," Andrews told Diane Sawyer (via Us Weekly). "We became the best of friends, and that's lovely ... probably because we weren't an item" 
Today, Andrews is one of many to mourn the death of a legendary actor and dear friend.