The One Thing Dr. Pimple Popper Doesn't Get To See While Filming - Exclusive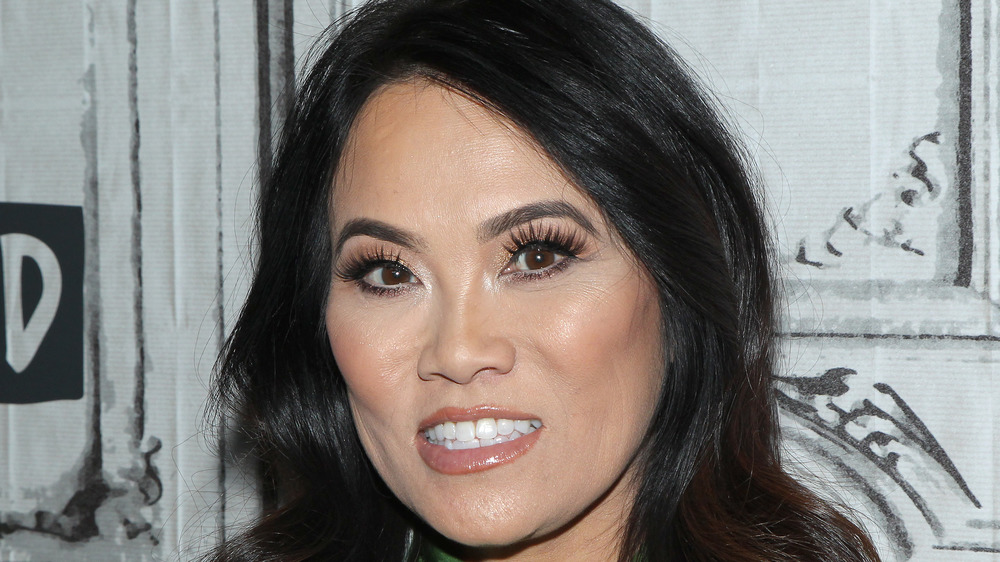 Jim Spellman/Getty Images
Ever since Dr. Sandra Lee appeared on our television screens back in 2018, she's become a breakout star — pun intended. After opening up our eyes to what goes on daily in a dermatologist's office, fans across the world have been playing Dr. Pimple Popper on repeat.
There's a lot of popping, squeezing, gushing — you get the picture. But sometimes, we're given a little more than our stomachs can handle as we watch safely from the comfort of our sofas. And even still, there are quite a few things that aren't seen on camera. Surprisingly, Dr. Lee herself doesn't catch a glimpse of it all until it airs. "When I see it back, there's a lot of things that I don't see when we're filming," she admitted exclusively to The List. After all, "you can't include everything," she said.
It is entertainment — we understand — so we're only getting to see the most perfect pimple pops, and "there's a lot of them on the TV show," Dr. Lee said. Yet, if you're a fan who still can't seem to get enough, read on to find out the one thing even Dr. Pimple Popper doesn't get to see while filming.
Dr. Pimple Popper doesn't get to see her clients' lives outside of her office
Before a patient even comes in to meet with Dr. Pimple Popper, viewers are shown what the person goes through in everyday life. Sometimes, it's not a very pretty picture, and it's also one that Dr. Sandra Lee doesn't get to see at first. "They don't really tell me, or I don't see the tears, and I don't see the family members or how they make fun of it in their home setting," she said.
Curing various skin conditions is just a typical day at the office for this dermatologist, but once the episode airs, she's able to see even more so how big of an impact she has on a person's self-esteem. While Dr. Lee is busy focusing on transforming the person's skin, she's also drastically transforming their life. "When I watch it back, then I'm like, 'Wow,'" she told us. "I didn't realize what a difference this made actually — what a big deal this was for this person to go through this." It's the perfect ending to the perfect pop.
You can catch new episodes of Dr. Pimple Popper every week on discovery+.