Inside The Tragic Car Accident Involving Andy Reid's Son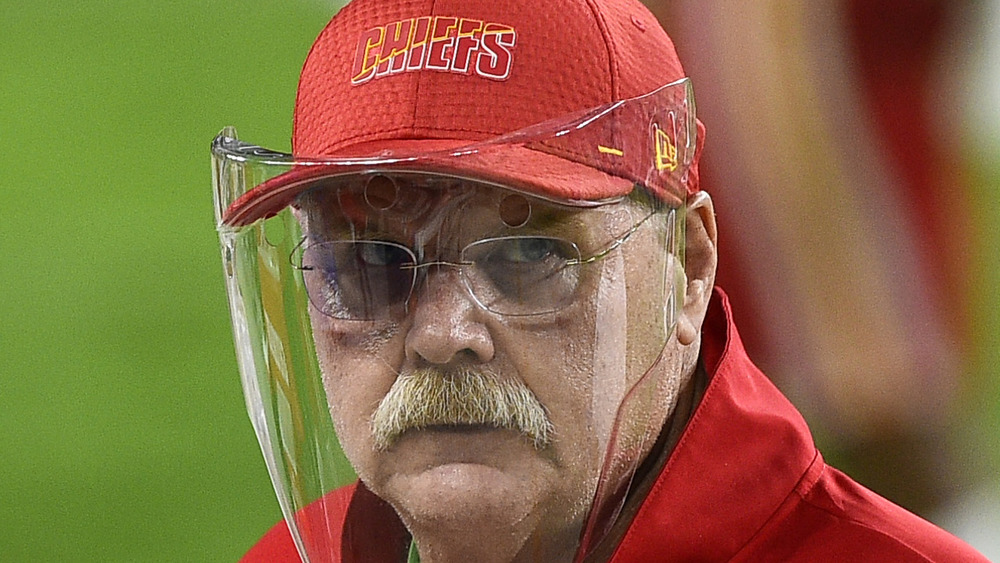 Chris Unger/Getty Images
Kansas City Chiefs head coach Andy Reid should be rejoicing as his team prepares to defend its title on Sunday at Super Bowl LV. Instead, he's coping with a family tragedy — and for the second time in his life, it involves one of his children. His son Britt, who also happens to be the assistant linebackers coach on the team, was involved in a car crash on February 4 that sent two children to the hospital.  
Yahoo Sports, which obtained details of the crash, reports that the incident began when an unnamed driver in a gray Chevrolet Impala ran out of gas and stalled on the ramp leading to Interstate 435 near the Chiefs' practice stadium. The driver called their cousins for help and turned on their hazard lights, but the lights apparently faded as the battery started to die. The cousins, who had two small children in the back seat of their silver Chevy Traverse, arrived at the scene and parked just south of the stranded driver. At some point afterward, Britt Reid came up on the entrance ramp in his white Ram Laramie Sport pickup, first hitting the Impala on the driver's side and then crashing into the back of the Traverse. 
Although all the adults were uninjured, the 4- and 5-year-old children in the rear of the Traverse were hurt in the crash. The younger child's injuries are non-life-threatening; the older child was critically hurt. Britt complained of stomach pains and was also taken to the hospital.
This is the latest family heartache for Coach Andy Reid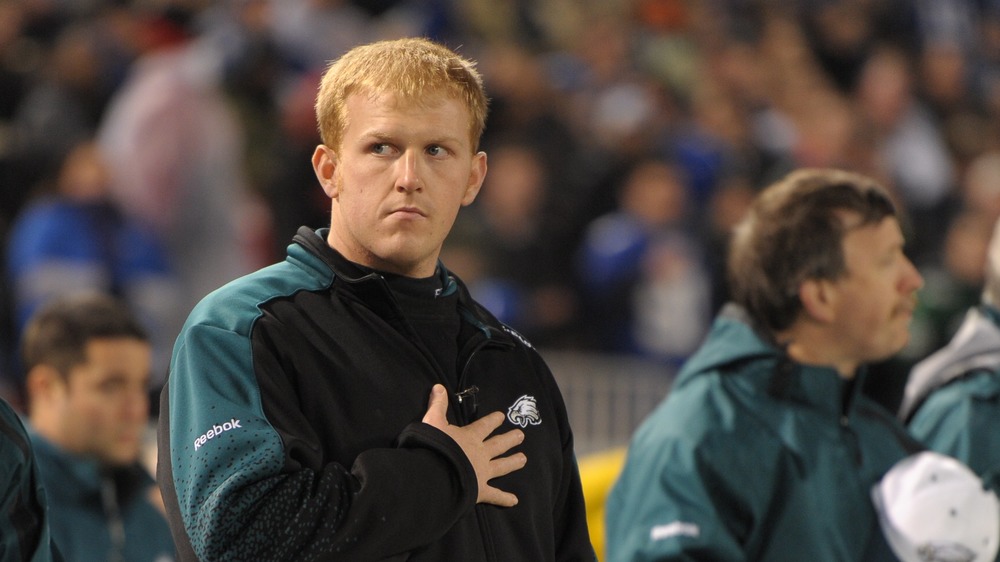 Drew Hallowell/Getty Images
According to a police report obtained by local TV affiliate Fox 4KC, Britt Reid emitted "a moderate odor of alcohol," and his eyes were bloodshot as he spoke to police. He confessed to having had two or three drinks and to taking Adderall, a drug typically prescribed for symptoms of ADHD. Police found four signs of impairment during their screening, and Reid is currently under investigation for the incident.
Sadly, this is just the latest crisis involving Andy Reid's sons (he also has three other children). ESPN affirms that Britt and his older brother Garrett both fell into drug addiction as teens, and were frequently in trouble with the law. In 2007, they were both arrested for car crashes involving drug impairment; Britt also threatened another driver with a gun, and Garrett had heroin paraphernalia in his car. In 2012, Garrett Reid died of a drug overdose while attending a Philadelphia Eagles training camp; his father was head coach of the team at the time.
This latest blow has to be especially hard for Andy Reid. He and wife Tammy have a loving marriage and have tried their best to help their troubled children. In a candid interview with Philly Magazine after Garrett and Britt's arrests, Tammy said, "We want our boys to know that we love them and know that they can and will get through this. We are there for them no matter what. We will never give up on them."