Christina Anstead Responds To Critics Of Her Recent Instagram Pic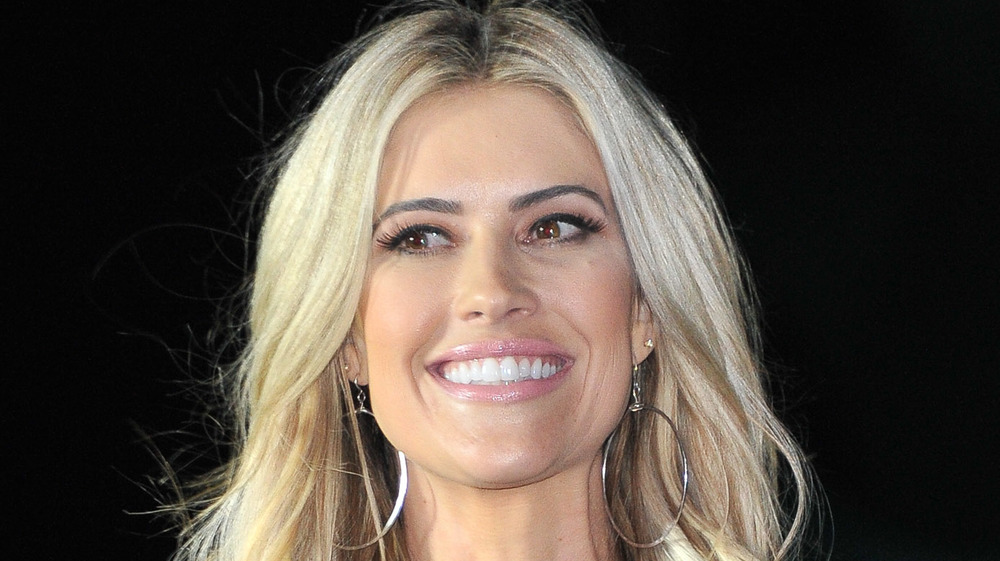 Allen Berezovsky/Getty Images
Like a lot of us, HGTV host and star Christina Anstead had a pretty rough time last year. She and her husband of nearly two years, Ant Anstead, announced their divorce in September, and Christina has managed to be honest and thoughtful about what's happened since. She even directly addressed some of the criticism she received in a direct, pointed Instagram post shared by Entertainment Tonight:
"I never thought I would have one divorce let alone two. I never thought I would have 2 baby daddies – but sometimes life throws us curve balls. Instead of getting stuck in these 'setbacks' I choose to look at these challenges as opportunities to grow. So while some may judge me and throw around rumors about me, most of you support me. And that says a lot about this world and where we are headed."
However, another Instagram post by Anstead has worried a lot of her fans — especially because they think she looks very thin in the photo in question.
Why people are worried about Christina Anstead
Christina Anstead simply captioned the Instagram photo, "My fav attire black on black on black" with a black heart emoji, and for all we know, she may have moved on with her day. But tons of concerned fans began piling on the post with comments. People reports that some commented that the HGTV star looks "sad and thin," and another asked, "Are you ok Christina?"
Anstead eventually ended up responding to the comments in a new Instagram Story. She said, "So, people are commenting that I look really skinnier and I need to eat. This is actually the way that I've always weighed. You guys just watched me have babies and then go back to my original weight. So, don't worry. Everything's fine. Chill people — I eat, and I eat healthy." 
Anstead filed for divorce in November 2020, two months after the pair's initial separation. USA Today shared that Ant Anstead issued his own comment about their split in September. "Anyone who really knows me knows that I don't like to share private matters publicly. I have remained silent while holding on to hope. I never gave up on us. I pray Christina's decision brings her happiness."