The Actors Union Response To Donald Trump's Resignation Has People Talking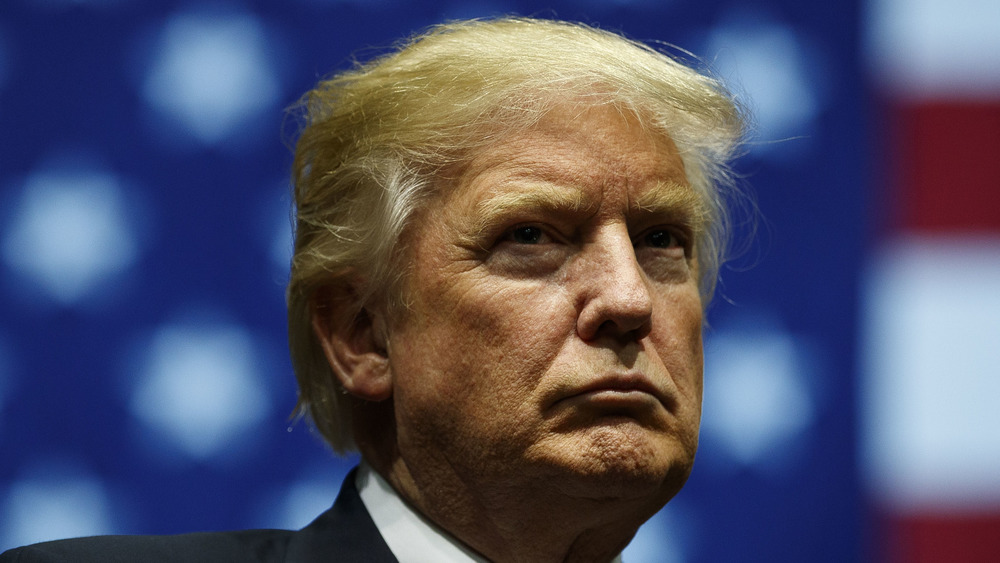 Drew Angerer/Getty Images
The Screen Actors Guild (SAG-AFTRA) has officially made a statement about Donald J. Trump's recent resignation from the union and the statement simply reads: "Thank you". Their succinct response comes after Trump ended his 30-year membership in SAG-AFTRA in response to disciplinary charges filed by SAG-AFTRA President Gabrielle Carteris and National Executive Director David White.
As Carteris wrote in the initial press release expressing the guild's concerns about his membership, which was released on the Union's website, "Donald Trump attacked the values that this union holds most sacred — democracy, truth, respect for our fellow Americans of all races and faiths, and the sanctity of the free press. There's a straight line from his wanton disregard for the truth to the attacks on journalists perpetrated by his followers." Citing a "probable cause of a violation" by Trump, it's clear the former President's resignation was inevitable. The fact that SAG-AFTRA had so little to say didn't go unnoticed.
Many are surprised by SAG-AFTRA's two-word response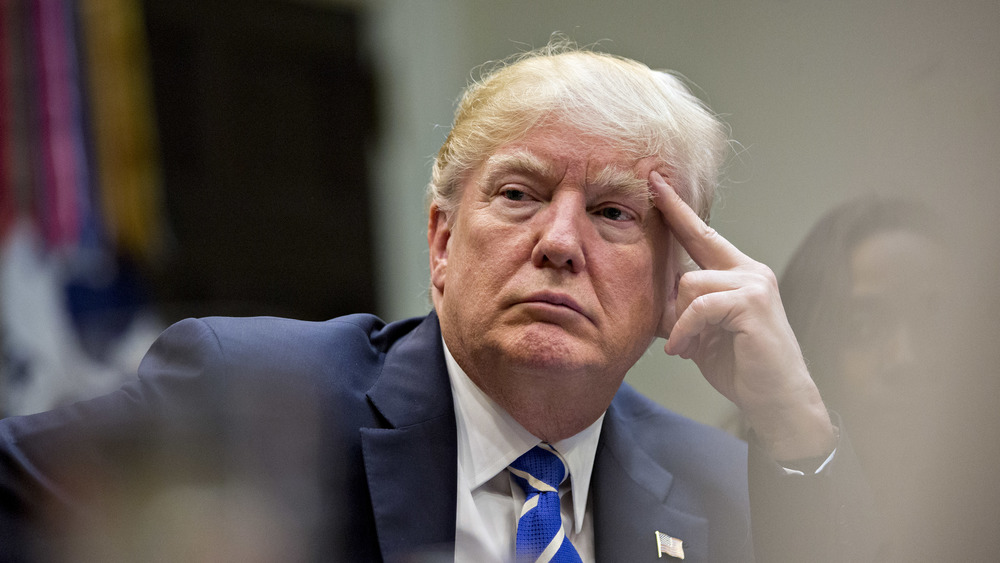 Pool/Getty Images
Unsurprisingly, SAG-AFTRA's response has got people talking, with many reporters taking to social media to share their thoughts. "[T]he statement released from SAG-AFTRA in response: "Thank you." You just can't make this stuff up," wrote ABC News Reporter and Produced Chelsea Hetherington (via Twitter). CNN anchor, Jim Acosta shared a similar sentiment. "SAG-AFTRA response to Trump's letter of resignation: 'Thank you.' (that's it ... that's the response)," he tweeted. The Hollywood Reporter's Kim Masters seemed almost as speechless as the reply, posting, "SAG-AFTRA's full response and I quote: 'Thank you.'"
Given Donald Trump's frustrations with the Union, it's hard to believe he was disappointed to leave. "Your organization has done little for its members, and nothing for me — besides collecting dues and promoting dangerous un-American policies and ideas," he wrote in his resignation letter, which SAG-AFTRA made public on their website. Controversially, he also signed off his letter as "President."