Why Eric Church Said He'd Never Sing The National Anthem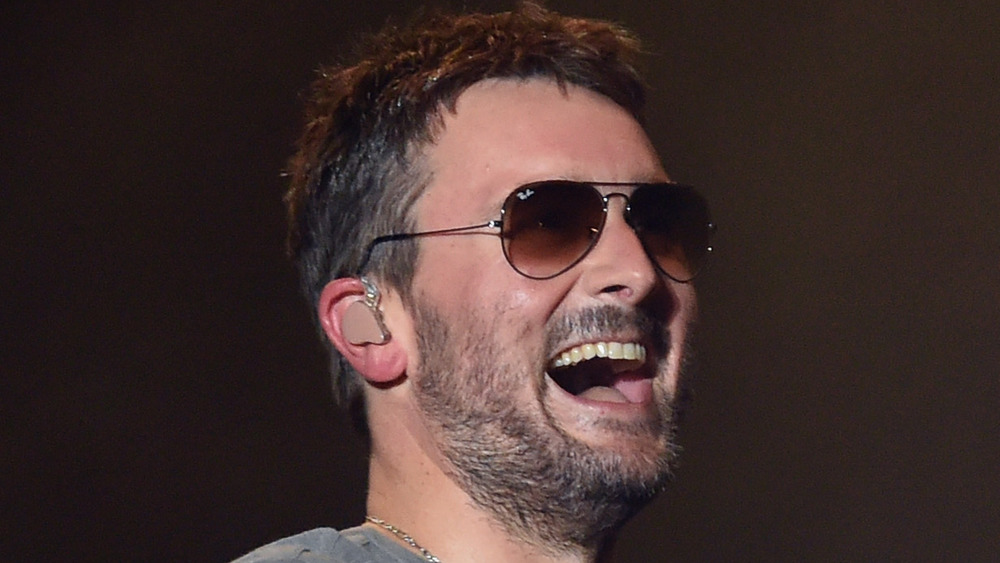 Rick Diamond/Getty Images
On Sunday, February 7, Eric Chuch and Jazmine Sullivan are teaming up before the Super Bowl kickoff to perform the national anthem — a song Church swore he'd never sing (via People). "I've said this forever: 'I will never ever sing the national anthem...' it's so hard," Church said in an interview with Apple Music Country's Today's Country Radio. The only exception to Church's vow? Playing the Super Bowl, of course. "Except the Super Bowl," Church continued.
Although Church was hesitant to accept, hearing Sullivan's voice "sold" him. "My first response was 'Mm-mm. I'm a stylist, not a vocalist.' And then I heard her and I'm not missing a chance to sing with her. And that was it," Church said. "Once I heard her voice, I said, 'Okay, I'm in.'" Church and Sullivan's upcoming performance will mark one of the few duets in the event's history. A duet hasn't performed the national anthem for the Super Bowl since Aretha Franklin and Aaron Neville in 2006 (via Sporting News).
Jazmine Sullivan says she's 'excited' to join forces with Eric Church.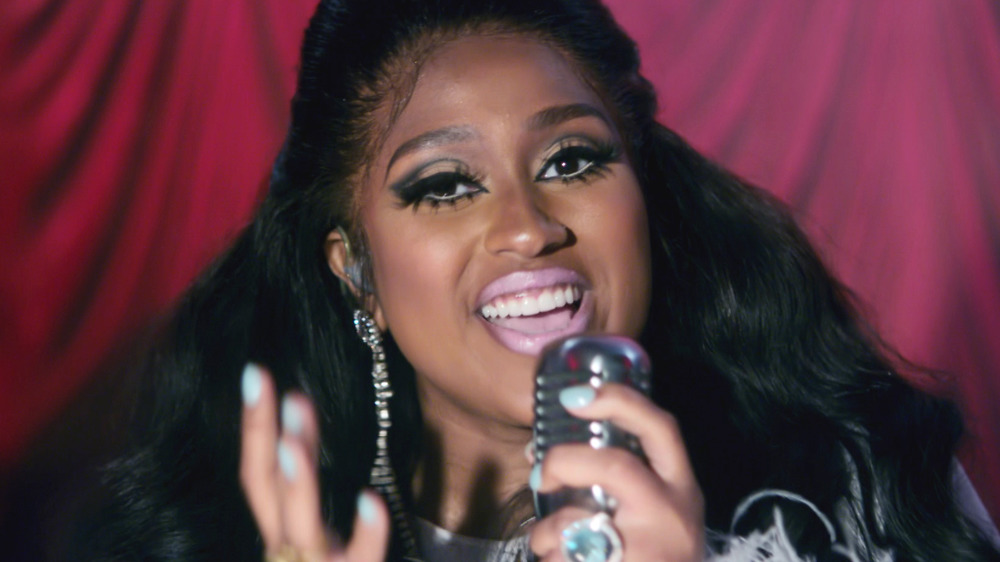 2020 Soul Train Awards/Getty Images
Even though the two have never met (before accepting the invitation to work together) Sullivan, whose debut album dropped in 2008, said she's "excited" to team up with Church and give fans a "memorable rendition" of the "Star-Spangled Banner" on Sunday (via the Associated Press). "We come from two very different backgrounds, [but] I find beauty in blending different lifestyles and different music [and] different art and making something special," Sullivan said in an interview with the Associated Press. "I definitely think that's what we accomplished and I think it'll be really good."
You can tune in to the Super Bowl on Sunday at 6:30 p.m. EST (3:30 p.m. PST) on CBS. This year, Jim Nantz and Tony Romo will be announcing the game (via NBC Sports). If you don't have access to CBS or cable, you can check out a quick how-to guide on watching the Super Bowl without cable.