Joe Biden Calls Tom Brady 'Old' Ahead Of The Super Bowl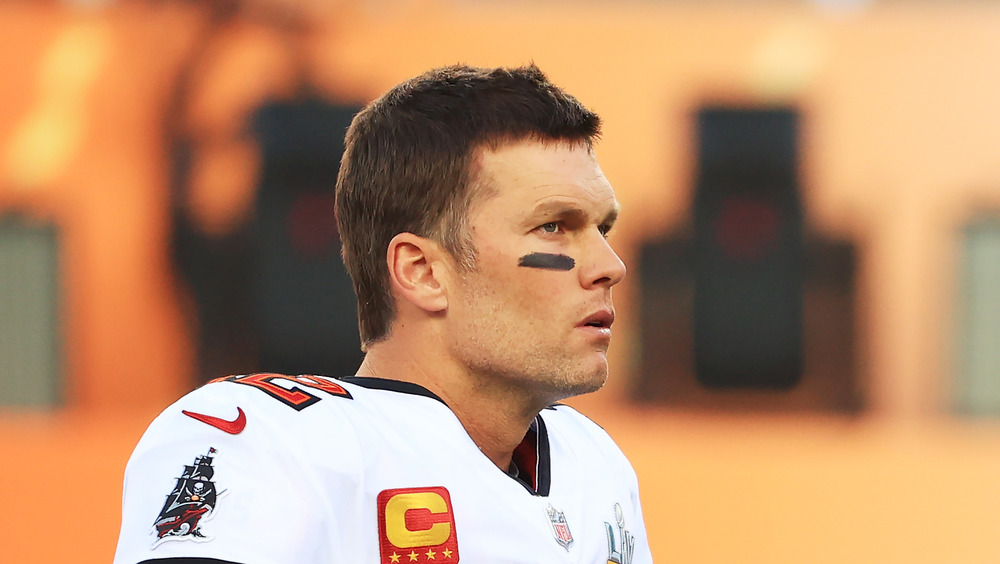 Mike Ehrmann/Getty Images
There is something "pot calling kettle black"-ish when a 78-year-old calls a 43-year-old "old" — but here we are. During his pre-Super Bowl interview with CBS News, President Joe Biden, the oldest serving president in U.S. history, alluded to Brady's age when he was asked to predict the game's outcomes. He told CBS News chief Norah O'Donnell that while he wasn't going out on a limb to say who would win, he said that between the two quarterbacks — Patrick Mahomes and Tom Brady — he would only say, "I think they're both great quarterbacks. One is just a younger version, potentially, of an old, great quarterback. Not old. In NFL terms."
Even if he wouldn't call the game, he might have picked a side anyway, when he pointed out that: "Obviously, Brady's a great quarterback. Mahomes seems like he's got a lot of potential. And so, I'd probably take a shot with the young guy I didn't expect as much from."
The president wasn't the only one who had called out the age difference between Mahomes and Brady. After all, the matchup was being hailed by sports media as "The G.O.A.T. v the kid," and the age gap between Brady and Mahomes is the largest in Super Bowl history — with 18 years and 45 days (via The Denver Post).
Tom Brady and coach Bruce Arians made Super Bowl history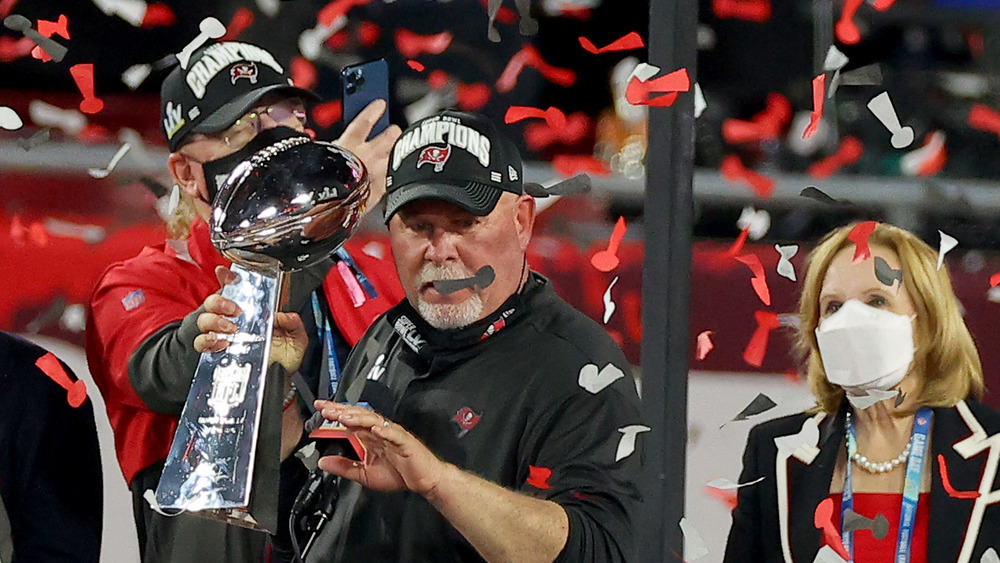 Kevin C. Cox/Getty Images
Sporting News points out that Tom Brady made history when he became the oldest quarterback to lead his team to a Super Bowl victory — and this was two years ago when his old team, the Patriots, beat the Rams in February 2019. Back then, he was 41. The Buccaneers' Sunday win was historic for many reasons: Tom Brady made his new team the first to win in a home stadium; he's won his seventh Super Bowl, which is more than any team has ever won before; and he became the oldest player to win at 43 years old (via CNN).
Speaking of old, plenty of credit also needs to go to Buccaneers' coach Bruce Arians, who also made history by becoming the oldest head coach to win a Super Bowl. But according to CNN, he doesn't seem too keen to claim all the glory. "This really belongs to our coaching staff and our players. This is your trophy. I didn't do a damn thing. You guys won this game, alright? You came together as a band of brothers and you made it happen. So proud of all of you," Arians said.
Biden had dreams of playing in the NFL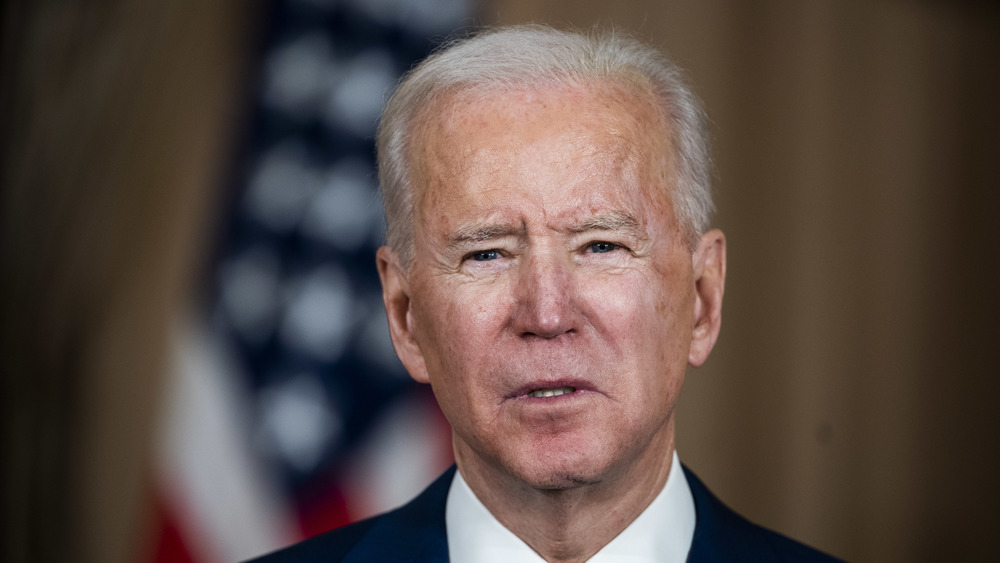 Bloomberg/Getty Images
But back to the subject of the president — who is reportedly as football crazy as the rest of us are. Fun fact — he even played football both in high school and as a freshman at the University of Delaware. In fact, like many boys and more than a few girls, the arena of politics wasn't his first choice when it came to careers. "I had wild dreams [and] It wasn't to be president. I thought I could be a flanker back in the NFL," he tells CBS' O'Donnell.
Biden even had an important endorsement from his high school football coach, E. John Walsh. "He was a skinny kid, but he was one of the best pass receivers I had in 16 years as a coach," Walsh told The New York Times in 2008. But fate intervened, and the rest is history.