H.E.R.'s Daring Super Bowl Look Is Turning Heads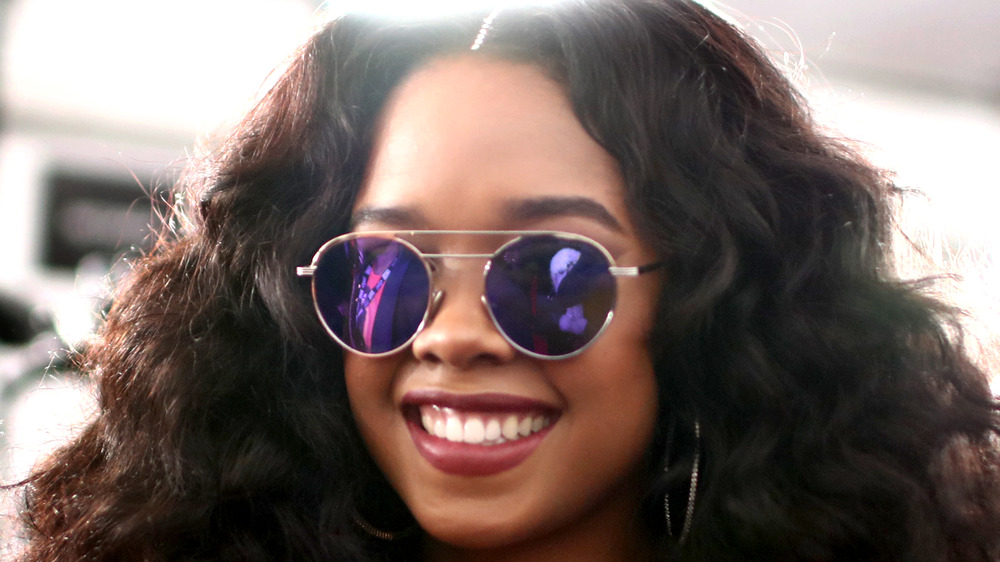 Rich Fury/Getty Images
H.E.R. wowed fans on Sunday night her performance to kick off Super Bowl LV. The 23-year-old, whose real name is Gabi Wilson, was every bit the rock star as she sang "America The Beautiful" at  at Raymond James Stadium in Tampa, Florida (per NBC Sports). 
The Grammy Award winner brought the excitement early on. She took the field alongside deaf rapper and recording artist Warren "Wawa" Snipe. You could expect anything from the talented songstress and musician, who plays acoustic guitar, electric guitar, bass guitar, piano, and the drums (per KHOU-11). She began with a slow, sultry rendition of the beloved song, playing on her acoustic guitar with soft vocals. Then, she amped up the energy when she switched to her electric guitar. She made time for a wicked guitar solo before finishing off the last verse strong. 
The big performance comes on the heels of other big news. Her track "Fight for You," from the historical drama, Judas and the Black Messiah, was nominated for a Golden Globe (per Golden Globes).
H.E.R.'s performance is already getting a ton of buzz on the internet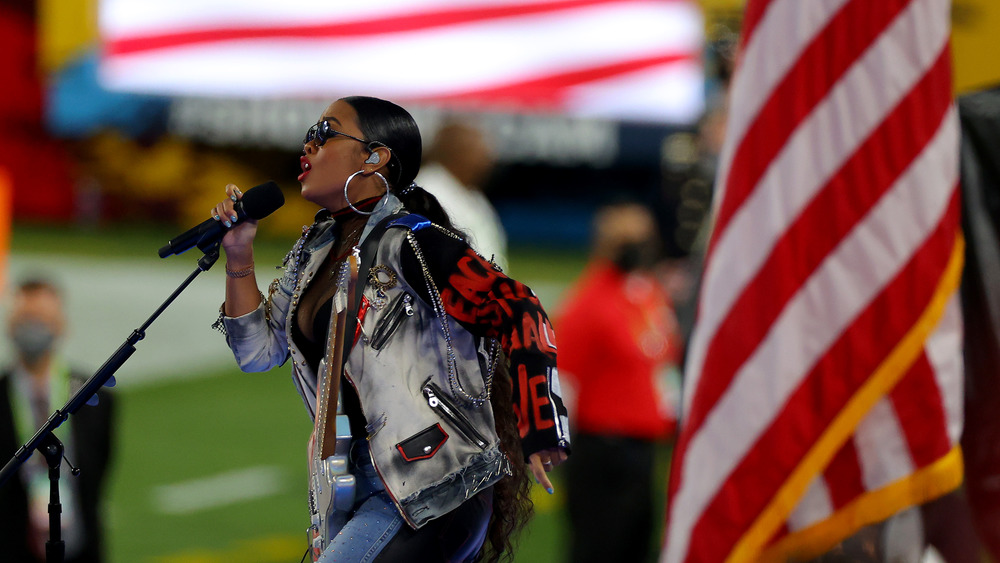 Kevin C. Cox/Getty Images
There's also something else that caught viewers' attention. Her incredible super look almost stole the show.
"H.E.R. gave full Lenny Kravitz vibes and I not only want that whole outfit, but I want that ponytail too ..." one Twitter user noted, and they weren't the only one. She dazzled in sparkly denim jeans, which didn't distract too much from her incredible, busily-adorned denim jacket.
She opened up about her excitement for playing the big game in a recent interview with Entertainment Tonight. "Honestly, I am so excited to just be performing at the Super Bowl," she shared. "It's a huge stage and it doesn't get any bigger, you know? But I think the goal, for me, is to make [the song] my own. I'm a huge fan of the different versions of 'America the Beautiful,' but I really want to bring some different elements in there... make it H.E.R."
It appears she crushed that goal and then some, while looking as stunning as ever!