What Bridget Moynahan Just Said About Tom Brady's Super Bowl Win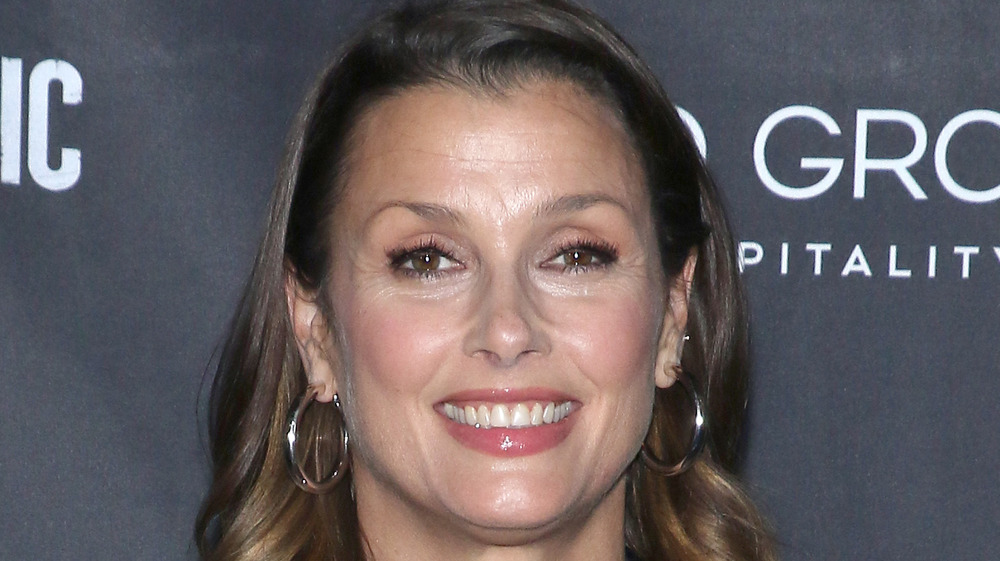 Jim Spellman/Getty Images
The world wanted to congratulate Tom Brady after the quarterback led the Tampa Bay Buccaneers to victory over the Kansas City Chiefs in Sunday's Super Bowl matchup (via CBS Sports). Of course, the 43-year-old's wife, Gisele Bündchen, supported her husband via Instagram, sharing an image of herself wearing a team jersey. The star player's former team, the New England Patriots, also sent Brady well wishes in light of his triumphant victory versus Patrick Mahomes. Even his rival for the event was quick to wish Brady congrats on the big win (via For the Win).
Also on hand to congratulate the legendary footballer was someone you may not expect — his ex and the mom of his oldest son, actress Bridget Moynahan (via People). Of course, Brady's Super Bowl steal was not the first time the Sex and the City star has supported him, having enthusiastically shared her well wishes for him following his advancement to the biggest game of the season. "Could not be more proud @tombrady said he would do it and he did. Congratulations @Buccaneers," Moynahan tweeted when the Buccaneers beat Green Bay.
Now, she is continuing to stand behind the man who she once had a contentious relationship with.
Bridget Moynahan put her son and a co-parenting relationship above any pettiness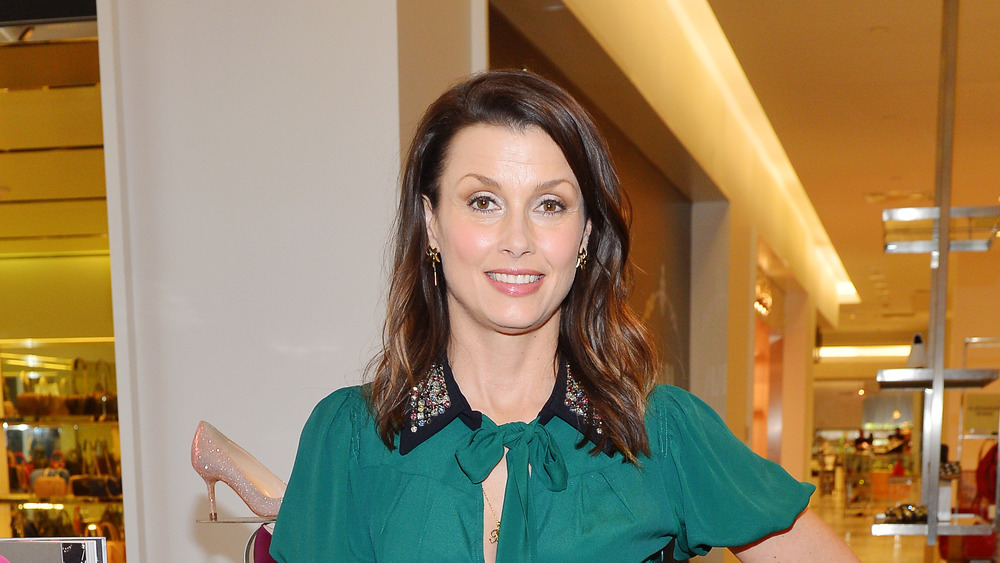 Donato Sardella/Getty Images
After dating for 3 years, both on very successful professional trajectories, Tom Brady and Bridget Moynahan seemed like the perfect power couple, but according to a 2019 interview with People, out of the blue, the actress and star football player split, leaving Moynahan pregnant and Brady dating his now wife, "officially" just months later.
In 2019, she revealed to the outlet that between the break-up, pregnancy and constant badgering by the paparazzi, it was almost too much to handle. She explained, "Being pregnant and having a baby are such personal, intimate moments." Sadly, she didn't get to celebrate them as such, adding, "I would have cars following me, and men hiding in the bushes outside my house. As a new mother, you want to just protect your child. That kind of attention felt like a threat."
Instead of hiding from the world and succumbing to the circumstances, Moynahan picked herself up by her literal bootstraps, in this case it was a pair of motorcycle boots, that she described as her "armor," that gave her the confidence that she could handle all of it for the sake of her son. And that's exactly what she did. She put the needs of her son ahead of the pain of the break-up, and the negative media attention and explained to People, "made a decision to raise a child together." Adding, "we both found partners that not only supported us in raising that child, but also loved our child as if he was their own. I don't think you can ask for more than that. My son is surrounded by love."
Bridget Moynahan has come a long way since breaking up with Tom Brady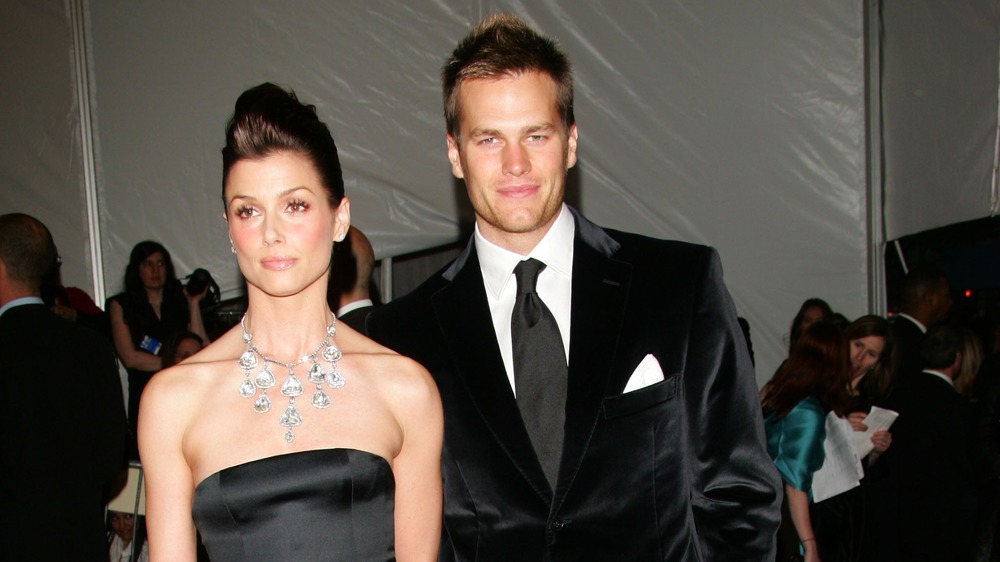 Evan Agostini/Getty Images
As the Blue Bloods star shared with Harper's Bazaar about becoming pregnant with Brady's son and then enduring a very public breakup, "Going through that traumatic time of being heartbroken and then being pregnant turned my whole life upside down and inside out and just knocked the wind out of me." She also added, "But I got so much out of that. It's golden and it's tough and it was f****d up. But now I have a child, and it's the best thing in the world."
In the years since Jack was born, it's been widely reported that Moynahan has developed a great co-parenting relationship with Brady and Bündchen. About the dynamic, the actress said previously, "I have a relationship with these people on a daily basis. I'm raising a child, and it's public. My son has two loving parents and an extended family, whether it's cousins or stepmothers or boyfriends. My son is surrounded by love" (via Us Weekly).
Following Brady's victory Sunday, the star had more niceties to send her ex's way, tweeting, "I am pretty sure I am not the only one from #patriotsnation celebrating @Buccaneers #superbowl #greatgame #strong #soproud #55." Followers were impressed with the star's efforts, with one responding, "All class Bridget!" Another tweeted, "Classy lady. Nicely done," and many fans called Moynahan a "role model."