The Surprising Way Kamala Harris Works Out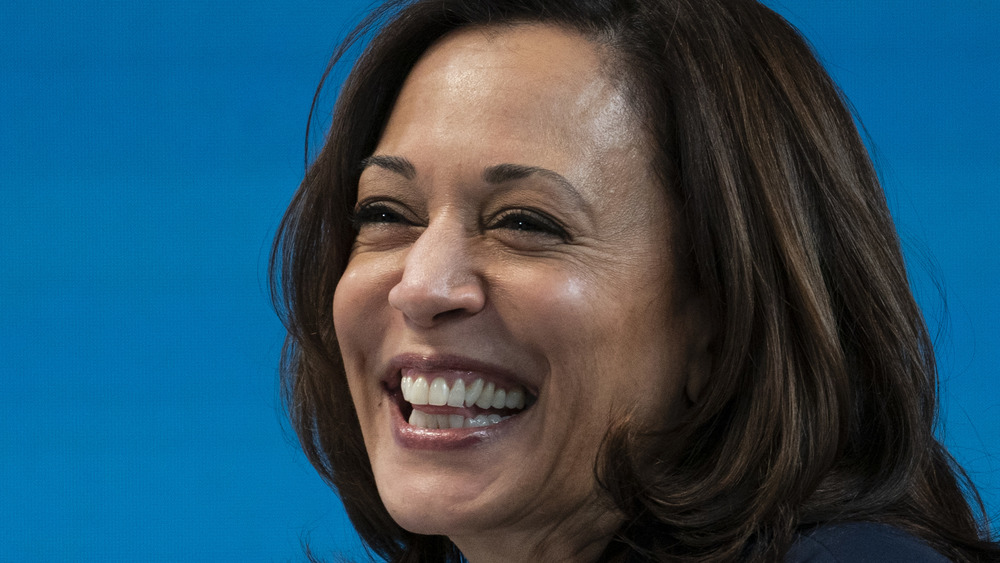 Drew Angerer/Getty Images
Vice President Kamala Harris has found an inventive way to adapt her workout routine in Washington D.C. — by incorporating the Lincoln Memorial steps. Harras was spotted jogging up and down the monument on Saturday, February 6, alongside dozens of other D.C. residents getting in their morning exercise. "We love a well-conditioned MVP!" one Twitter user wrote, adding that Harris was working out "like a very normal person (minus the Secret Service)."
Harris has always been enthusiastic about sharing her exercise routine, sharing the start to her day with former President Barack Obama last September during the Biden-Harris campaign trial (via CNBC). "I workout every morning, regardless of how much sleep I've had," she told Obama via a video call shared on Twitter. "It's just the best way to start the day."
Depending on the day, Harris shared that she usually starts her routine off "on the elliptical or SoulCycle" and that she sometimes swims "if it's not going to be an issue with [her] hair" (via The Cut). On the weekends, she upgrades the SoulCycle class to Soul Survivor for a "longer and more intense" workout. Harris only ever does it for half an hour, as she told Lenny. "That's it, every morning, I don't care what time. It gets your blood flowing, gets your adrenaline flowing."
Kamala Harris made her own weights during lockdown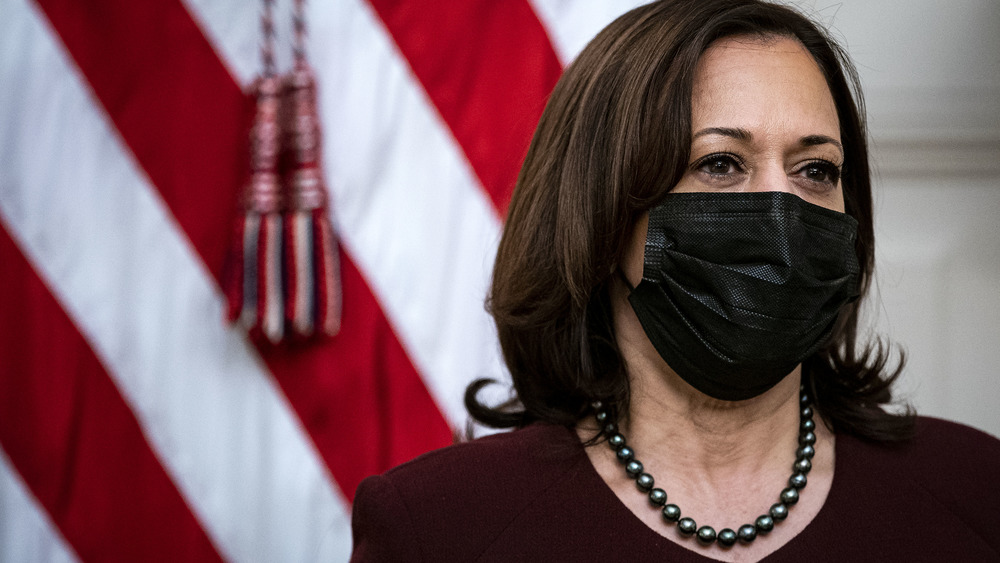 Bloomberg/Getty Images
The VP also shared with Obama how she'd modified her equipment for at-home workouts over lockdown. "I had to lift water bottles that I filled with water to use them as hand weights," she said, explaining that she struggled to find actual hand weights online to which Obama commended her inventiveness for.
Former President Obama is no stranger to adapting his own workout routine to White House life, sharing with Men's Health Magazine in 2008 that it was how he kept stress at a manageable level. "The main reason I do it is just to clear my head and relieve me of stress," he said (via ABC News).
Obama and now-President Joe Biden were also famously filmed jogging through the White House grounds to support former First Lady Michelle Obama's Let's Move campaign in 2014, a tradition that Biden can hopefully now carry on with Harris (via Guardian).