Millie Bobby Brown Is Unrecognizable In New Selfie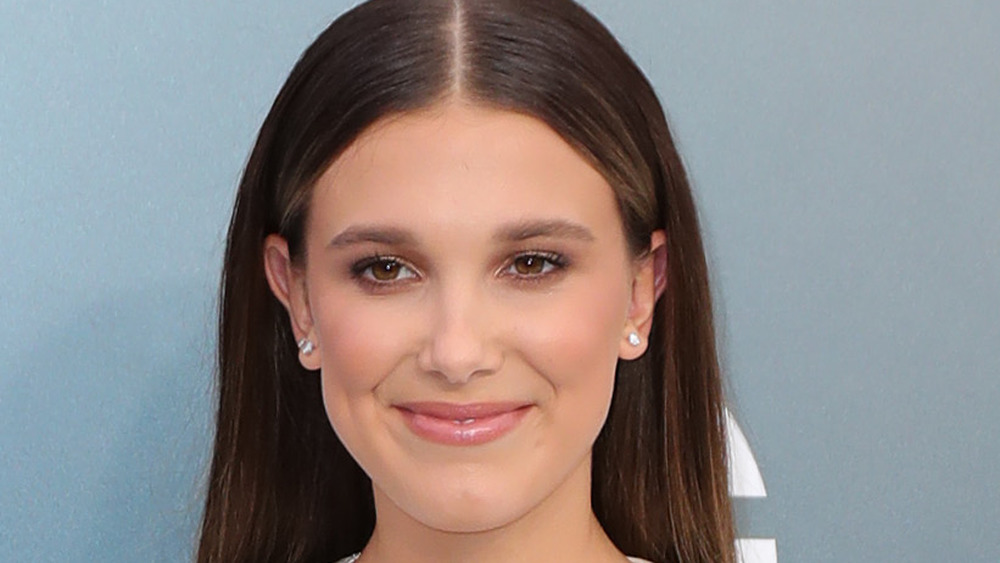 Leon Bennett/Getty Images
Stranger Things star Millie Bobby Brown loves to play with different hairstyles and looks. She's rocked unexpected styles throughout her career, including a completely shaved head. W Magazine has shared that Brown loved the experience of shaving off her hair, a sentiment she shared on Instagram.
"The day I shaved my head was the most empowering moment of my whole life. The last strand of hair cut off was the moment my whole face was on show and I couldn't hide behind my hair like I used to. The only image I had in my head about what I could possibly look like is Charlize Theron in Madmax [sic]. As I looked at myself and couldn't see my old self, I realized that now; I have a job to do and that is to inspire other girls that your image or exterior part is not what I think is important."
But it's a brand-new look from Brown that is making waves these days, with fans completely loving the look.
What Millie Bobby Brown's new hairstyle looks like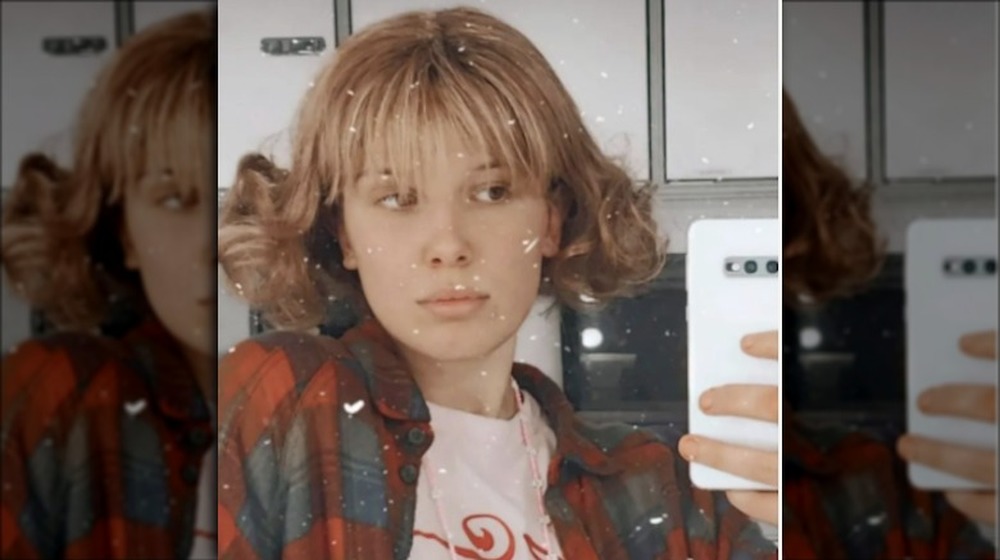 Instagram
Millie Bobby Brown debuted her new look in her Instagram Story, and Teen Vogue took a quite screenshot and shared the photo. The publication notes that Brown's new "cut hits just below her ears, giving the hair lots of room to wave and curl, while her color is a warm honey bronde tone that beautifully flatters her complexion and gives the look a sunkissed glow."
Brown is so into creating new looks that she even launched her own beauty line. She told PopSugar that she began experimenting with make-up while shaving her head for Stranger Things.
"Makeup became something I used to show my femininity because I had no hair. Girls can feel like their hair defines who they are, whereas for me, it couldn't. Nor does makeup define me, but it was something I wanted to do to spice myself up — make myself feel good. So I put it on, knowing I was probably gonna be bad at it, that it wasn't going to turn out well, but I did it anyway because I wanted to feel good about myself."