The Cause Of Kobe Bryant's Helicopter Crash Has Finally Been Revealed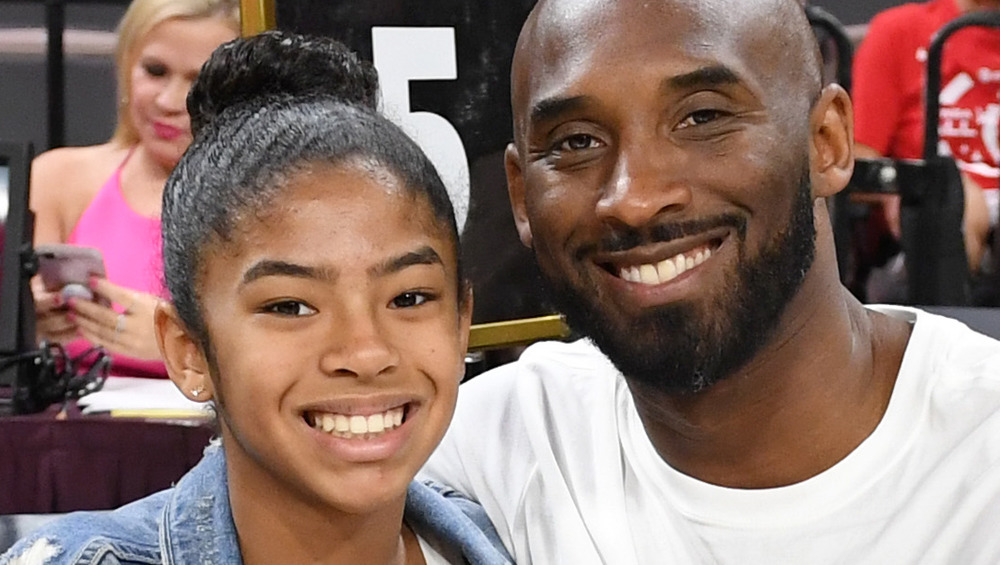 Ethan Miller/Getty Images
The National Transportation Safety Board (NTSB) held a meeting to determine the cause of the helicopter crash that killed NBA legend Kobe Bryant, his 13-year-old daughter Gianna, six others on board, and the pilot. And while it has taken over a year, the NTSB is ready to rule on the cause of the Kobe Bryant helicopter crash. While there was no black box in the helicopter when it crashed, it seems that pilot error was to blame. "It was an issue of judgment, decision-making, that led to this," the NTSB chairman Robert L. Sumwalt concluded in a recent press conference (via the Daily Mail).
The flying conditions on Jan. 26, 2020, were not favorable. There was fog that made visibility poor, and the pilot, Ara Zobayan, was not allowed to fly in such conditions. The Federal Aviation Administration (FAA) has federal regulations known as Visual Flight Rules (VFR). As per the VFR, Zobayan was only allowed to fly in good weather or clear skies, neither of which were the case that morning. In fact, many flights had been grounded due to poor visibility.
As it turns out, Zobayan became disoriented in the clouds. He had only been flying the Sikorsky S-76 for 39 minutes when he decided to not attempt an airport landing and instead fly out of the clouds (via The New York Times). The Van Nuys airport was only "10-12 miles behind them, just a few minutes of flying time," an NTSB board member said (via the Daily Mail).
But here's what really happened during the flight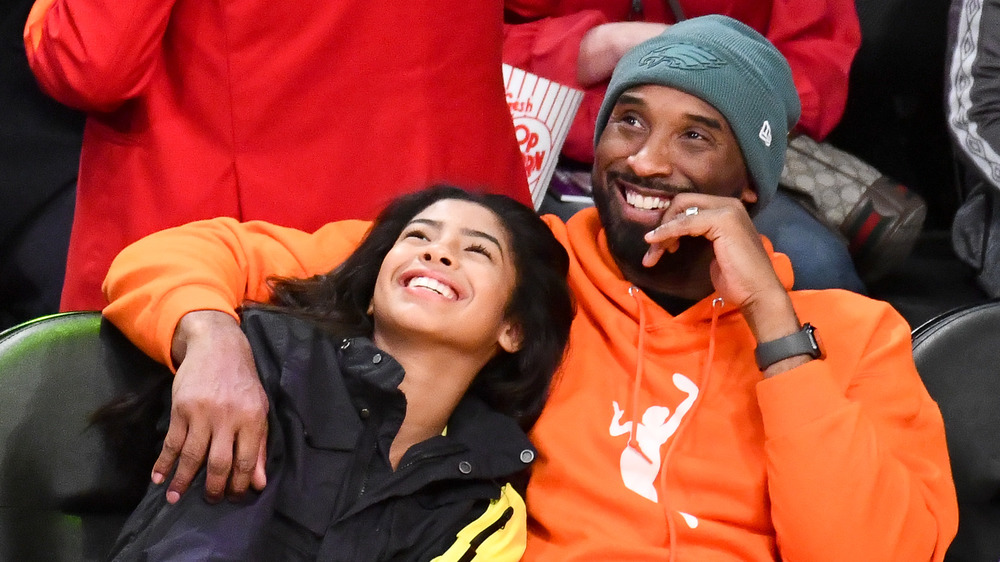 Allen Berezovsky/Getty Images
Unfortunately, instead of climbing, the helicopter carrying Bryant and his daughter Gianna descended rapidly. It crashed into a hillside, killing everyone aboard, per the Times. There was no sign of mechanical failure. Instead, evidence suggests that rather than using flight instruments to guide him, Ara Zobayan informed air traffic control of his decision to try to fly higher, and out of the clouds.
But, even as Zobayan presumably thought he was doing so, in reality, he turned the helicopter left and began descending. Zobayan, it seems, had become victim to a phenomenon known as spatial disorientation, when a pilot is unable to determine their speed, altitude, or even the direction the aircraft is going in (via FAA). "Literally the pilot may not know which way is up or down, whether he or she is leaning left or right," explained NTSB chairman Sumwalt (via BBC News).
On board the aircraft, in addition to Zobayan, was Kobe Bryant, his daughter Gianna, and six other people (Gianna's basketball teammates Alyssa Altobelli and Payton Chester; Alyssa's parents, John and Keri Altobelli; Payton's mother Sarah Chester; and their coach Christina Mauser). They were headed to a youth basketball tournament at Bryant's Mamba Sports Academy in Ventura County when the helicopter went down in Calabasas, California. It remains unclear why Zobayan, who had already logged over 8,500 hours of flight time, thought that weather conditions that day were, per a text-message he wrote, "looking ok" (via ABC News).
What led to Ara Zobayan's fatal judgment call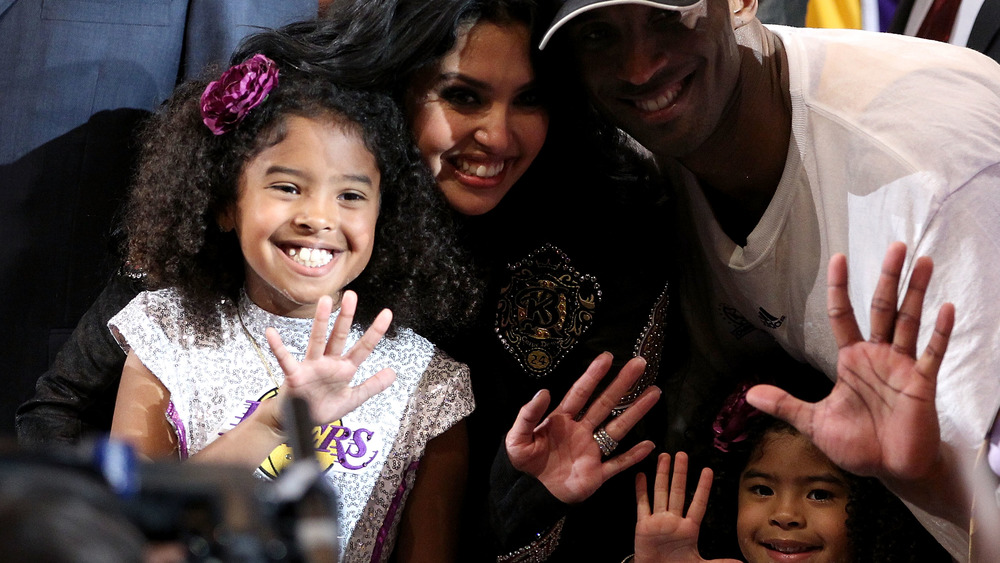 Christian Petersen/Getty Images
Why Zobayan would forgo his pilot training and fly under such unfavorable conditions is also a mystery. As the Daily Mail notes, it wasn't the first time that the 50-year-old pilot had flown Bryant and his children. Rather, the two had flown so often together as to become friends. As per what sources have since told The Daily Pilot, Zobayan was Bryant's "go-to," and his company's "chief pilot." Kurt Deetz, a colleague of his, further told the news source that Zobyanan was not a known risk-taker, meaning his decision to fly the way he did would have been out of character.
The NTSB was quick to point to the absence of evidence that Zobayan was drunk or under the influence of drugs during the fateful flight. Nor is there evidence that Bryant put any pressure on his pilot to fly. Zobayan, however, may not have wanted to disappoint the NBA legend, according to NTSB analysis. As NTSB Vice Chairman Bruce Landsberg explained, "This pilot really wanted to get where he was going," adding that Zobayan may have had a "self-induced desire" to "fulfill his client's travel needs" (via the Daily Mail).
Just maybe, the NTSB findings will help Vanessa Bryant, in some small way along on her journey with grief. Kobe Bryant's late wife marked the anniversary of Kobe's and Gianna's deaths with a heartfelt social media post. "I will never understand why/how this tragedy could've happened to such beautiful, kind and amazing human beings. It still doesn't seem real," she told her followers.