Vanessa Bryant Shares Heart-Wrenching Post A Year After Kobe And Gianna's Death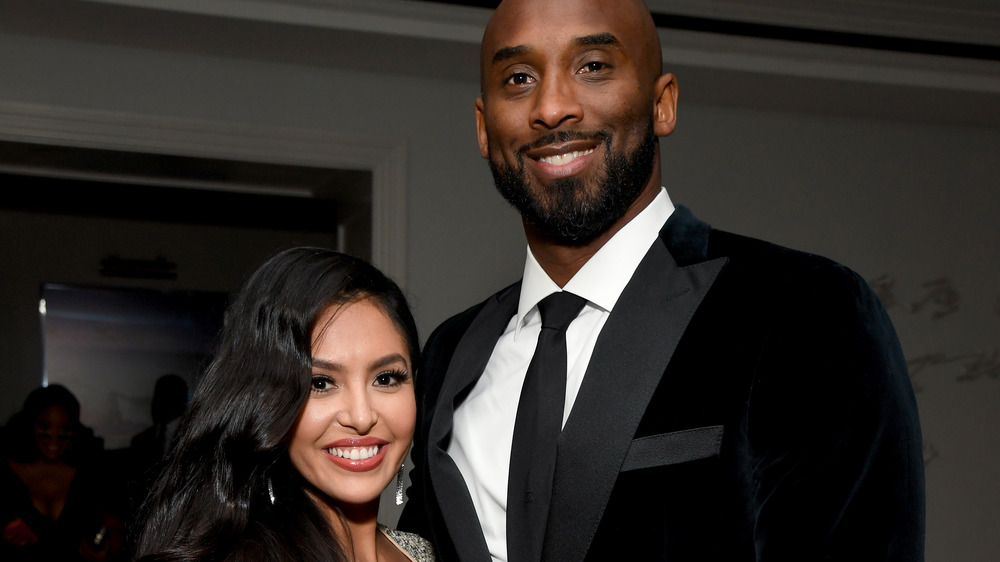 Kevin Mazur/Getty Images
Hard as it is to believe, it's been nearly a full year since we first learned of the sudden death of Kobe Bryant. The basketball legend perished in a tragic helicopter crash, along with 13-year-old daughter Gianna and seven other passengers, on their way to a basketball game in which Gianna was scheduled to play while her dad coached. The news was, alas, soon overshadowed by the other horrific events of 2020, but for the families involved, January 26 will always be a dark day. 
Among those still grieving is Vanessa Bryant, who suffered the almost unimaginable heartache of losing both a husband and a child at the young age of 37. In the months that followed, she bravely did her best to return to some semblance of a normal life. She delivered a heartfelt tribute to Kobe and Gianna at a memorial service in May (per ET), and renamed Kobe's youth-sports charity the Mamba & Mambacita Sports Foundation to include Gianna's nickname (per CBS Sports). Determined to create happy memories for her three surviving daughters, she filled the year with events such as a family ski trip and a Cinderella-themed party for youngest daughter Bianka's fourth birthday (via PopSugar). But that doesn't mean Vanessa is fully healed — far from it.
Vanessa Bryant shared inspiring words of support
In a recent Instagram Stories post she shared two weeks before the somber anniversary, Vanessa Bryant laid bare her feelings as she urged other grieving families not to give in to darkness. "Let me be real. Grief is a messed up cluster of emotions," she wrote (via E!). "One day you're in the moment laughing and the next you don't feel like being alive." Vanessa admitted that she, herself, has had to overcome her despair for the sake of her surviving family. Her takeaway: "Find your reason to live." 
Oldest daughter Natalia, 17, is about to enter a new chapter of her life as she waits for college acceptance offers (per Page Six, NYU is on her short list). But like her mom, she never stops thinking about her father and sister, and she has had to find her own ways to cope. E! reports that the high school senior recently responded to an Insta challenge with a photo that showed her smiling broadly to hide her inner pain. She advised, "I genuinely think that it is so important to find your close circle of trusted people" to confide in during tough times. "This is also a lot easier said than done, but just know that you are never alone," she said.