The Reason Anne Hathaway Tries To Stay Out Of The Spotlight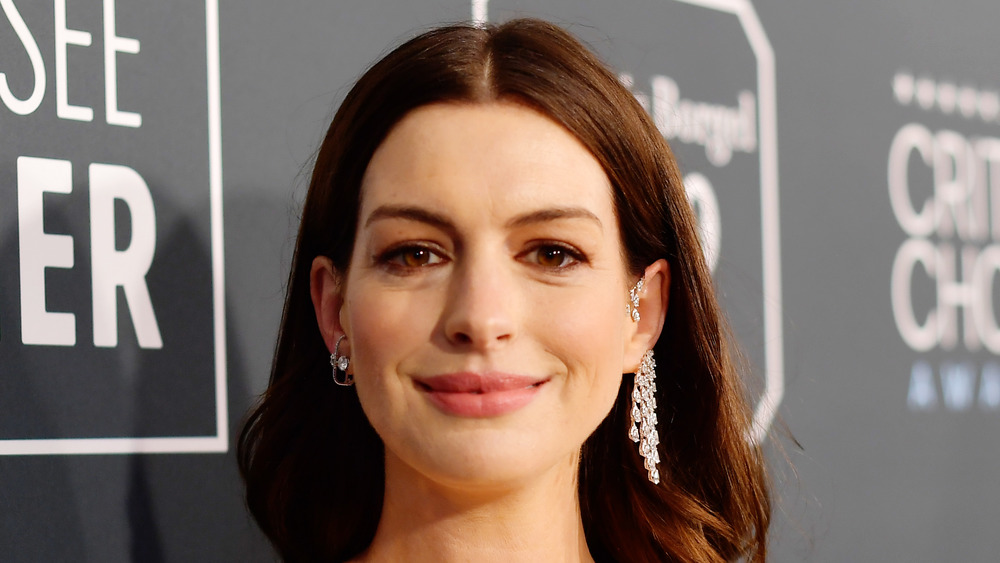 Matt Winkelmeyer/Getty Images
Anne Hathaway is one of the most famous and successful actresses on the planet. From her breakout role in The Princess Diaries to winning an Oscar for Les Misérables, and even making a movie during quarantine (Locked Down), Hathaway's career continues to go from strength to strength. She's proven herself equally adept at romance, comedy, action, and sci-fi, while her personal life thrives. Anne Hathaway juggles her work schedule with being a dedicated wife and mother. 
Even despite her considerable achievements, however, the actress has sometimes struggled to make the public warm to her. As a 2015 Buzzfeed piece argued, Hathaway's drama kid stylings — including her infamous "it came true" moment at the Oscars — rub huge swathes of the population the wrong way. Unsurprisingly, then, the accomplished star isn't quite as comfortable with worldwide fame as some of her contemporaries. And, really, who could blame her?
The Oscar-winning actress doesn't want to give all of herself away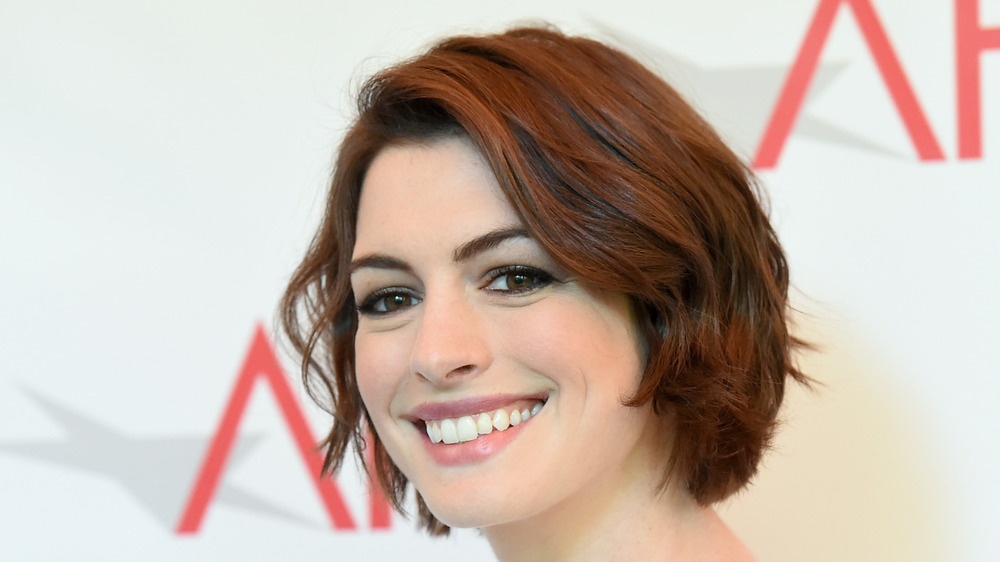 Jason Merritt/term/Getty Images
The paparazzi might make it seem as though Anne Hathaway is constantly out and about having her picture taken but, in reality, the actress keeps her private life mostly under wraps. As Town & Country noted in 2019, although it might seem off-putting to some, the work shines through above all else if the performer isn't giving anything else away. Speaking to Interview in 2011, Hathaway suggested she doesn't publicly open herself up because, "If you point out what you don't like about yourself, then I think people can start to look for that." 
Likewise, she argued, "It's part of the reason why I try to stay out of the spotlight as much as humanly possible, because I think that when actors, whether or not they've chosen it or it has been thrust upon them, are living very public lives, it affects your ability to get lost in their performances." In fact, after stepping back in a major way in 2013, the Huffington Post asked Anne Hathaway the following year whether she always planned to take a break, to which the actress self-deprecatingly responded, "My impression is that people needed a break from me [laughs]."