People Are Loving This Anne Hathaway Thriller On HBO Max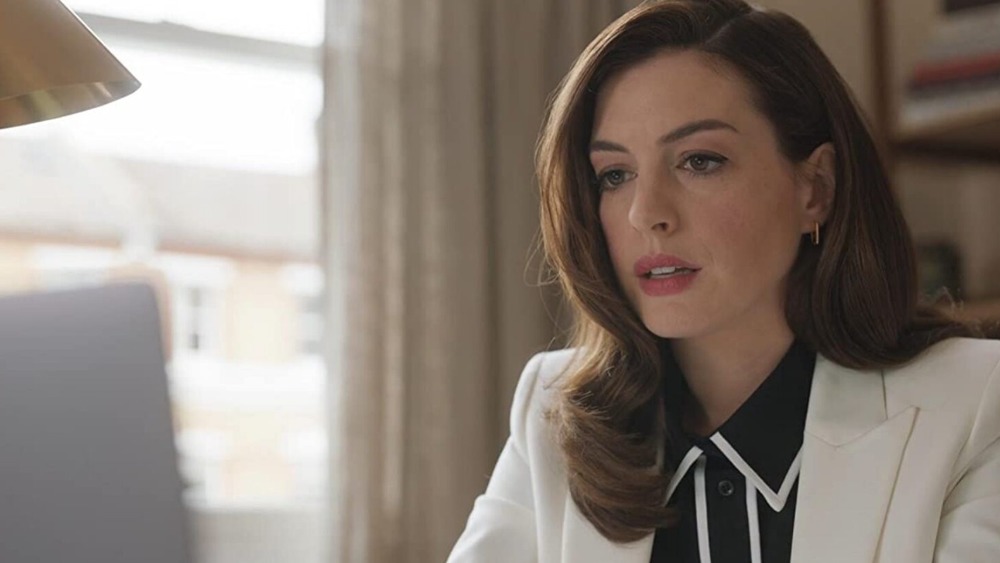 HBO Max
Anne Hathaway recently revealed we've all been calling her the wrong name this entire time, proving once again she's nothing if not consistent with her drama kid persona. The actress has plenty of hits to her name, including The Devil Wears Prada and Les Misérables, for which she won an Oscar. But Hathaway has also starred in her fair share of turkeys over the years, including Serenity, opposite Matthew McConaughey. Her latest film, however, is cleaning up.
Large swathes of the world are still locked down so it shouldn't be too surprising a movie actually called Locked Down, which features characters prominently wearing masks and was filmed entirely during the COVID-19 pandemic, is so popular right now. The heist flick, which features Hathaway alongside Chiwetel Ejiofor and, er, Sonic (as) Hedgehog (not that one, though) is dominating on HBO Max, where it dropped on Jan. 14. Clearly, it's making waves for a reason.
Locked Down capitalizes on a specific moment in time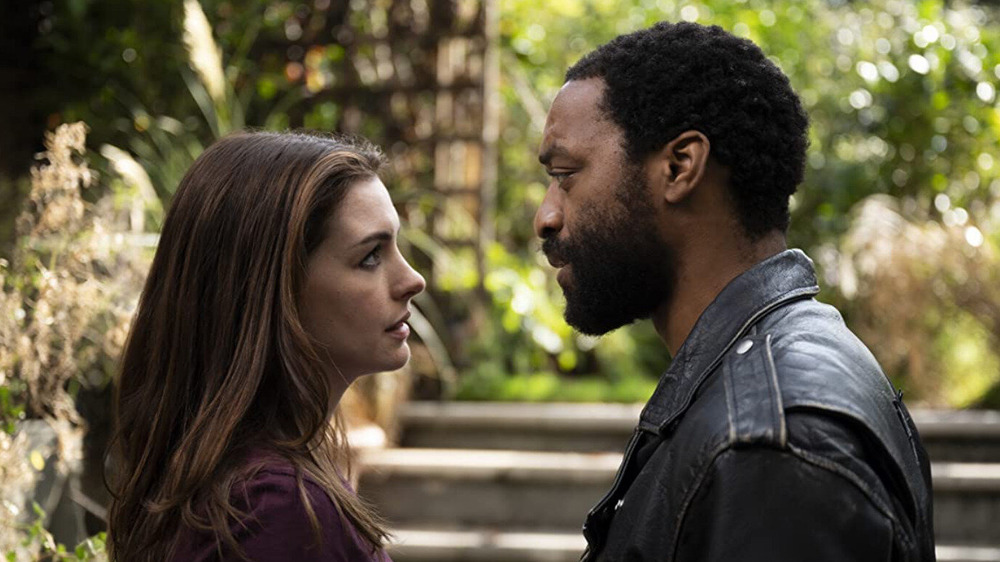 HBO Max
Director Doug Liman (Edge of Tomorrow, Swingers) acknowledged in an interview with Vulture that the plot of the film — which sees Hathaway and Ejiofor's bickering couple going stir crazy in lockdown together and deciding to rob iconic department store Harrods — overlapped with real life. The stars didn't actually hold anywhere up of course, but the entire cast and crew was really locked down and had to adhere to strict guidelines during the short shoot. "I'm not sure which one was riskier: the stealing of the diamond or the attempting to make a film under these circumstances," Liman quipped of his borderline ludicrous passion project. 
Liman's gamble appears to have paid off, thankfully, as viewers can't get enough of this fluffy, enthralling, busting-out-of-lockdown wish fulfilment. Critics are praising it too, with The Associated Press noting, "I hope some of its off-the-cuff spirit lasts after the pandemic," while Cinema Blend described both Hathaway and Ejiofor's performances as "incredible." As the director explained in an interview with GQ, "We lived six months of 2020, then we wrote about it, made a movie about it, and finished it." Liman's gamble may have paid off but if you're wondering whether his sleek characters get away with it too, you'll have to watch Locked Down for yourself.