Cardi B Reveals What She Really Looks Like Without Makeup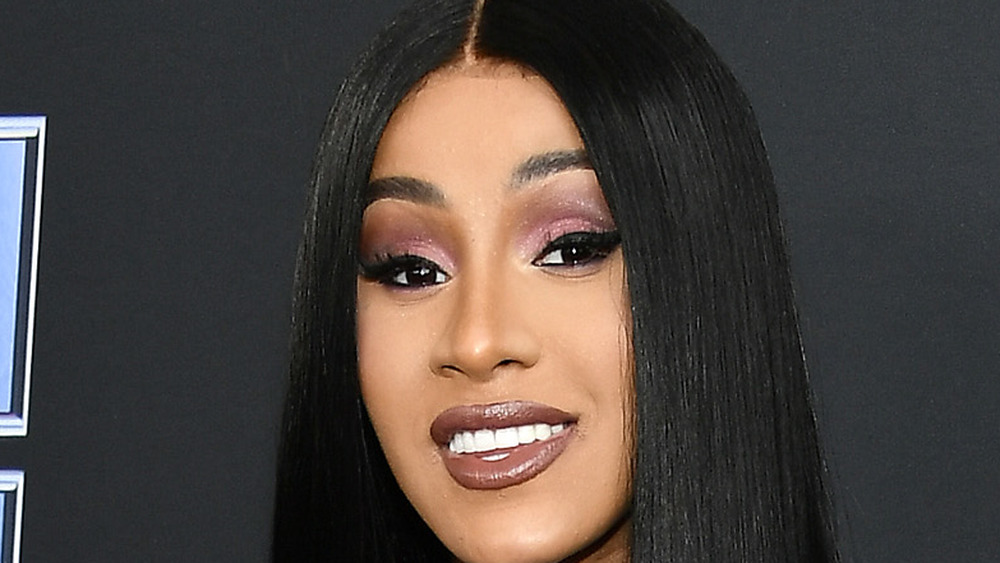 Frazer Harrison/Getty Images
Cardi B loves having open and honest dialogue with her fans. She's arguably one of the most active and interactive famous faces on social media. You may not always like what she has to say, but she's true to herself and her over 80 million Instagram followers.
On Feb. 9, 2021, Cardi decided to chat with fans about being incessantly trolled by the internet. On her recent single "Up," Cardi raps, "Once upon a time, man, I heard that I was ugly." Since she first gained fame as a cast member on Love & Hip-Hop, Cardi's looks have been targeted by haters. 
"People say mean things about my face, my teeth, and call me ugly and stupid, but then I stop and think, 'If I was ugly, I would not bag so many dudes, and all these famous dudes would not holla at me,'" she told the New York Post in a 2016 interview. And she proved herself right when she shared a video of herself makeup-free.
Cardi's never been shy about what her face looks like without makeup
On Feb. 9, 2021, Cardi shared an Instagram video shortly after waking up to dispel the idea she wouldn't show her un-made-up face, despite the fact she frequently does.
"This is my face after wakin' up 20 minutes ago, no filter, hair not brushed, lip chap all that," Cardi captioned the video. "I never been afraid to show my real self. When YOU ON TOP the miserable and the ugly love to screenshot pictures while you in motion then criticize your face. I'm confident in my own skin."
Cardi also expressed her exhaustion at this narrative in her video. "'I just wanted to let you know that I feel comfortable in my skin ... that I'm great, that I'm happy, my records doing great," she said. "Just because you have so much hatred in your heart, that when I do great, you want to put it down. You can't. I'm going to stay on top with this face, makeup or not."