Twitter Has A Lot Of Opinions About Donald Trump's Second Impeachment Trial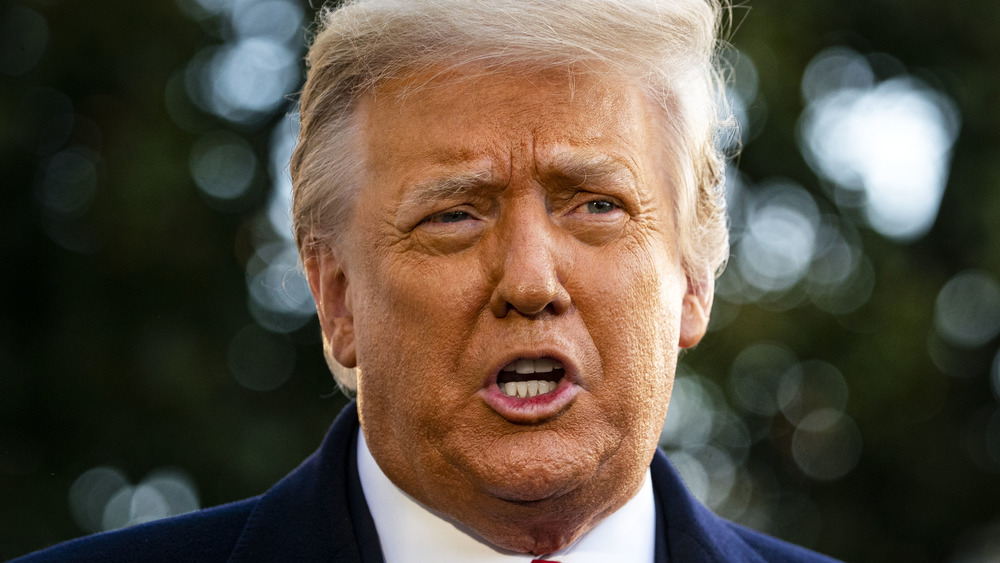 Bloomberg/Getty Images
Donald Trump's second impeachment trial began on Tuesday, Feb. 9, just under three weeks after he left office and Joe Biden was sworn in as the 46th president of the United States. Trump was impeached by the House of Representatives last month for "incitement of insurrection," in connection with the deadly attack on the U.S. Capitol on Jan. 6. Now, it's up to the Senate to decide whether or not the former president will be convicted.
Democrat Jamie Raskin began opening arguments by showing a video (via C-SPAN) that interspersed Trump's inflammatory rhetoric surrounding baseless claims that the election had been stolen from him with footage of insurrectionists storming the Capitol. 
An abbreviated but equally powerful version of the video was posted by @VoteVets in a tweet that immediately went viral on Twitter. "He called them in with his lies.He watched as people died," the post read. "What happened on January 6 was domestic terrorism and US Senators take an oath to support and defend the Constitution against all enemies – foreign and domestic. Donald Trump MUST be convicted." The tweet concluded with the hashtag #ConvictTrump.
#ConvictTrump quickly began trending on Twitter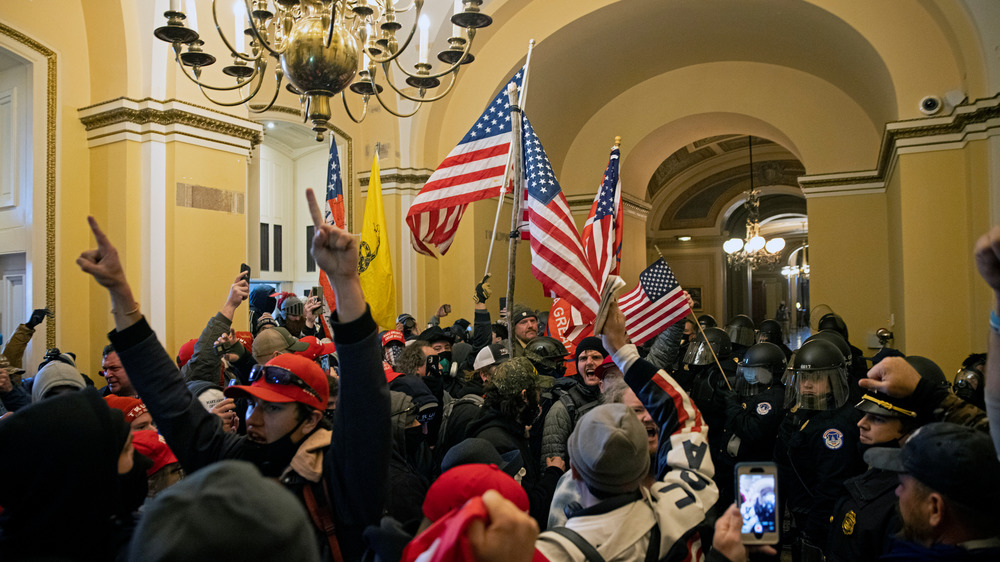 Brent Stirton/Getty Images
The video was retweeted by thousands of Twitter users, and the hashtag #ConvictTrump quickly began trending and continued throughout the day. "This is a powerful opening presentation by the House #impeachment managers. Watching this brings back all of those feelings of disbelief, rage, & fear from January 6th. I hope Republicans are proud of the violence they have incited. #ConvictTrump," tweeted Kurt Bardella. Bardella is a senior adviser to The Lincoln Project, a PAC formed by current and former Republicans with the goal of defeating Donald Trump and the GOP politicians who supported him throughout his presidency.
Twitter user @marsha_vivinate tweeted that the video brought back painful memories of watching the violence unfold on Jan. 6 — and the racial disparities that it revealed. "Jan. 6 reminder. I was glued to my tv watching the impeachment managers introduction video. I cringed," she wrote. "I got angry at [white] domestic terrorists getting away with what Blacks by the hundreds would've been gunned down trying to take the US Capitol."
"I keep hearing Trump's attorneys state that, 'To find Trump guilty is to disenfranchise the 70 million who voted for him' Did 70 million vote for a violent insurrection of the U.S. Capitol?" tweeted user @RebeccaResistor. "@GOPSenate @LeaderMcConnell you need to grow a spine! #ConvictTrump." In addition to citizens across the country, the hashtag was also used by many people with large Twitter followings including politicians, members of the Lincoln Project, and celebrities including Rosie O'Donnell.