Donald Trump Has A Bold Claim About The Capitol Riot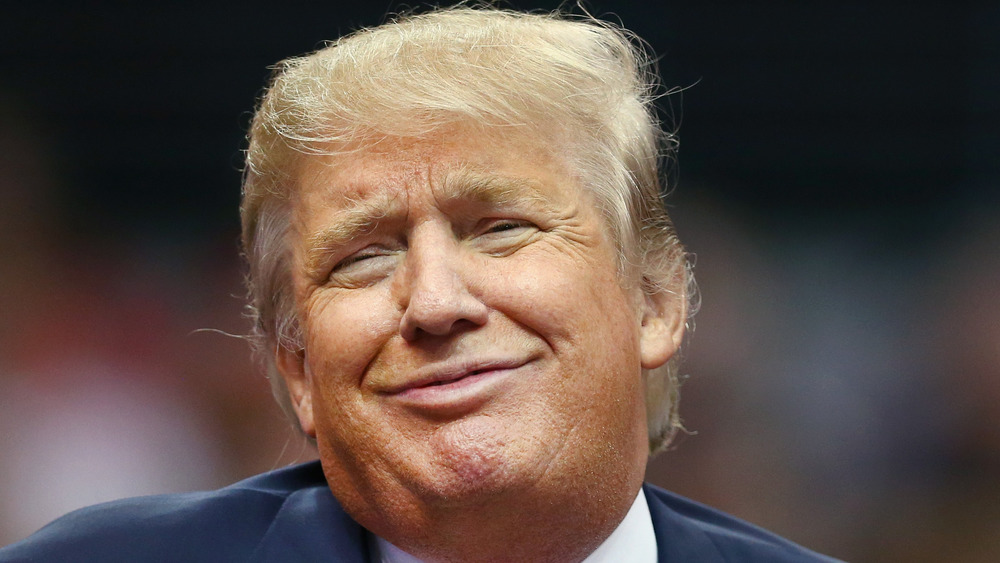 Tom Pennington/Getty Images
It took just a couple days after the shocking scenes from the Capitol insurrection were broadcast all over the world for Twitter to permanently ban Donald Trump's account "due to the risk of further incitement of violence." Likewise, CEO Mark Zuckerberg confirmed in a post that Trump's Facebook and Instagram accounts would be indefinitely suspended because "the risks ... are simply too great." The riot ensued as a violent mob attempted to take over the U.S. Capitol building, to stop the certification of Joe Biden's presidency. 
As TIME reported, Trump tweeted out a clip during the horrific event in which he told the group in question to go home, but also reassured them they were "loved" and "special." Trump is widely considered to be the major inciting factor for the violence as, aside from everything else he'd said and done leading up to it, on the day the then-president held a rally to encourage his fans to take back the country that was stolen from them. Now, the former commander-in-chief is claiming he wasn't responsible.
Trump's lawyers argue he isn't to blame for the insurrection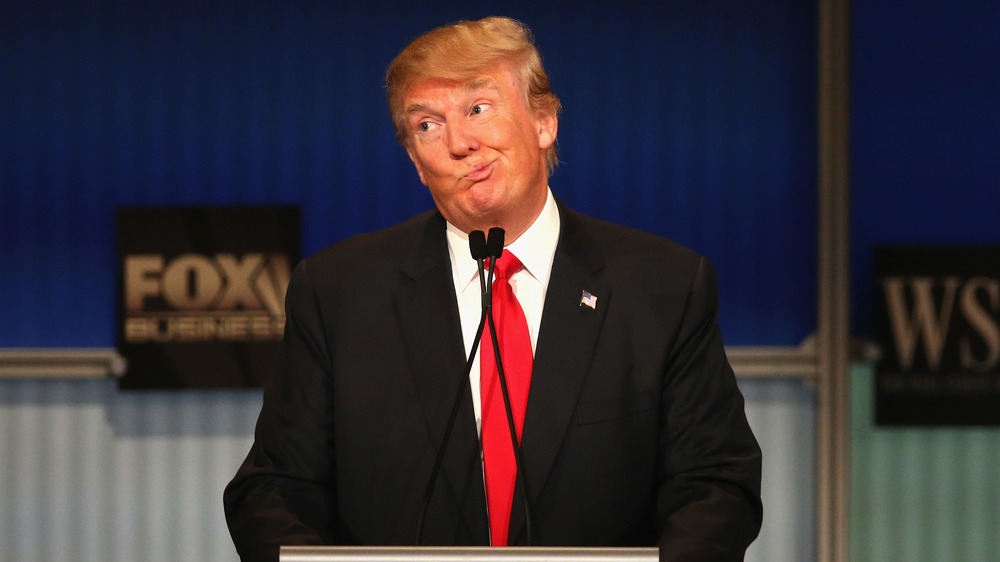 Scott Olson/Getty Images
According to the New York Post, Trump is now claiming he did not encourage supporters to storm the Capitol. In fact, the former president reckons the Senate doesn't have any right to hold an impeachment trial on that basis. Trump is being impeached on just one count, incitement of insurrection and, in a 14-page answer, his lawyers deny the assertion that the former president "incited the crowd to engage in destructive behavior" by holding a rally near the White House shortly before it began. Trump's lawyers deny that "the phrase 'if you don't fight like hell you're not going to have a country anymore' had anything to do with the action at the Capitol as it was clearly about the need to fight for election security in general, as evidenced by the recording of the speech." 
Likewise, in spite of all his blustering about "stopping the steal" and refusing to accept a "stolen election," the filing claims it wasn't Trump's intention "to interfere with the counting of Electoral votes." Further, Trump's lawyers argue he's protected under the First Amendment. The impeachment is also rendered a "moot and non-justiciable question" because Trump is no longer in office, which is something House Democrats already tackled in their pre-trial brief, which advised the former commander-in-chief must be disqualified "from ever holding federal office again." They added, "We must protect the Republic from any future dangerous attacks he could level against our constitutional order." It remains to be seen how the trial will go, but suffice to say it is definitely going ahead.