How Trump Really Feels After Being Off Twitter For So Long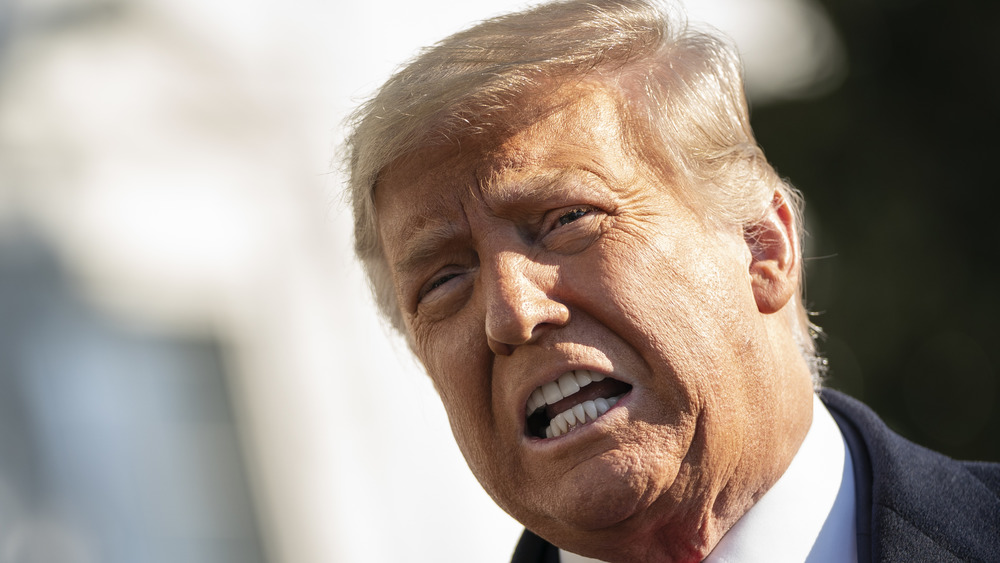 Drew Angerer/Getty Images
In case you haven't noticed, it's been just over a month since Twitter decided to permanently suspend Donald Trump's account, because it felt there was a risk that the then-president would likely use social media to trigger more violence in the wake of the January 6 attack on the Capitol (via Twitter). The move was universally celebrated by Trump critics who felt that the president was using the platform as a literal bully pulpit, so much so that in 2017, ABC called the former president "Commander-in-tweet."
And while some might feel relief at the sense of quiet which has pervaded social media since Donald Trump's abrupt exit from Twitter, we're sure there are folks out there who are wondering just how the former president himself feels about no longer having a way to express himself directly to both fans and foes. It appears the answer to that question depends on who you ask.
Contradicting reports of a post-Twitter Trump have emerged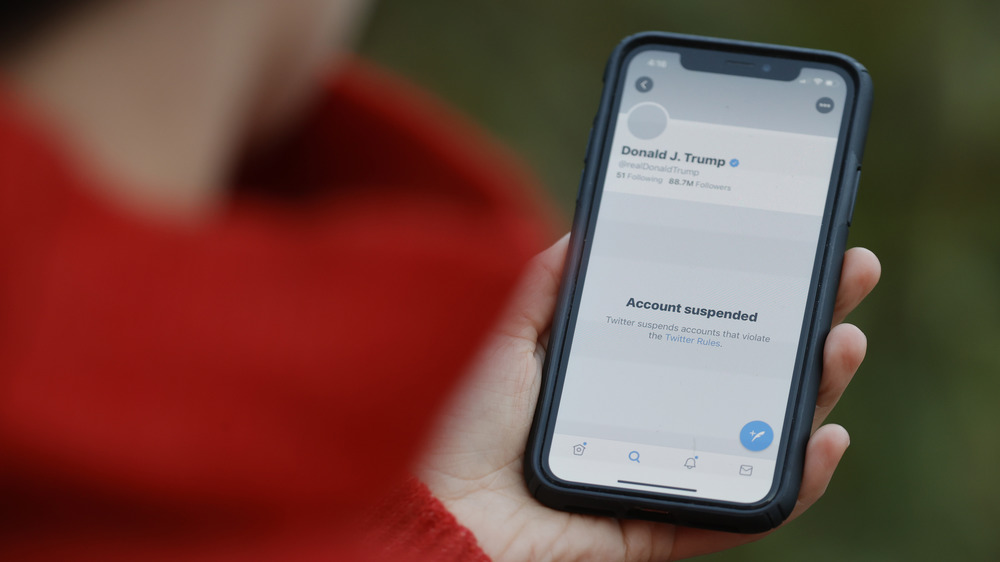 Michael Reaves/Getty Images
In an interview with the UK's Sunday Times, Trump aide Jason Miller says this is the first time he's seen his boss relaxed — and that's even with the ongoing impeachment trial. "He's said that not being on social media, and not being subject to the hateful echo chamber that social media too frequently becomes, has actually been good," Miller says, and it seems the ban is something Trump's wife Melania supports too. "That's something the first lady has backed up as well. She has said she loves it, that he's much happier and is enjoying himself much more" (via Independent).
But to hear The Daily Beast put it, Trump's Twitter gag means he can no longer react or lash out at people who might have gotten in the way of what he wants. As a result, he now writes out insult which he then hands off for others to use on their own Twitter accounts, the site says, according to an inside source. This is what apparently happened when Liz Cheney crossed party lines and voted to have Trump impeached.
One thing is certain — with the impeachment in full swing, not having Trump on Twitter means we don't get to see him react to the happenings on the Senate floor. As one social media user put it: "The fact Trump can't tweet to distract from his lawyer's failures is glorious."