Bella Hadid Has The Perfect Response To Critics Of Her Bikini Selfie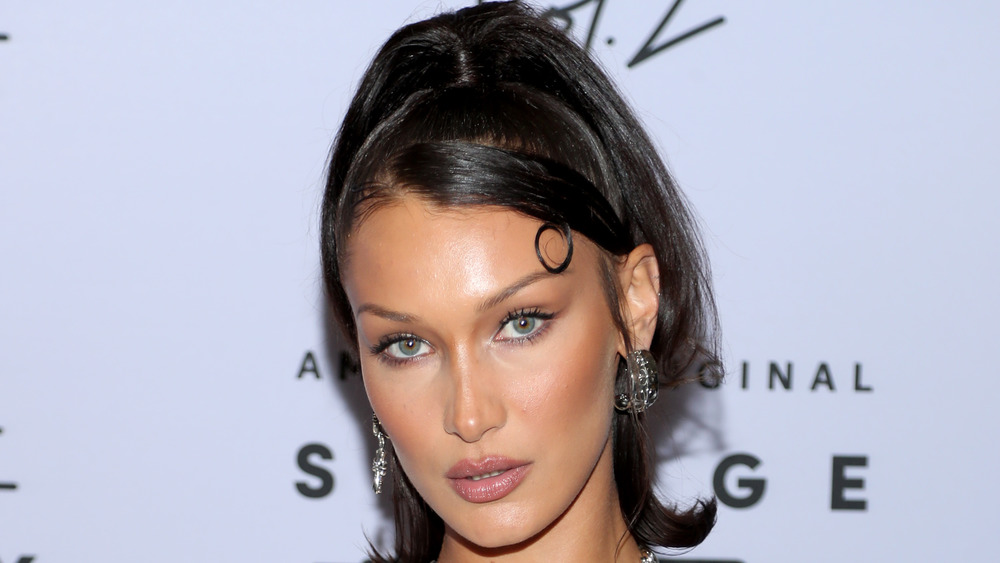 Jerritt Clark/Getty Images
When Bella Hadid shared a bikini selfie to Instagram Tuesday, most followers were highly complimentary. Because let's face it. She looks amazing! Even when, as Perez Hilton noted, she was makeup free and did not use a filter on the image. But one commenter managed to find a flaw with the model's appearance (what hope is there for the rest of us?), noting, "you look so tired." Um, what?
Luckily, Hadid did not let the seemingly out-of-left-field comment get her down, responding, "I was and just woke up. I am sorry that my bags offend u" (via Hollywood Life). The troll was clearly stunned the star noticed her diss, later returning to the platform with her tail between her legs. "@bellahadid I'm screaming. Did my best girl just reply [to] me?! Plus hey, you are so gorgeous! Your eye bags are a work of art."
Of course, this is far from the first time Hadid has gone to the trouble of defending herself from rude fan comments.
Other times Bella Hadid railed against rudeness online
In 2018, the star notably shut down a follower who attacked her appearance and that of her friend, Kendall Jenner, as well as calling them "fake," commenting, "I wish you would know either of our personalities. And not only that, I wish you would only grasp a heart of your own. Blessings to you sweetheart. Jealousy is a cry for help that I wish I could help you with" (via Flare).
The model also clapped back at a detractor who shot down her 2018 post about community service. After she shared her experience serving meals to those less fortunate, a commenter said, "okay but do any of you celebs ever do anything nice without posting about it. If you're doing it for the cred just throw your phone away and step into reality" (via Harper's Bazaar).
Hadid quickly shot back, "I actually rarely post about the things I do for charity or my community. I don't think I actually ever have! I keep that in my heart! This is directly in support with friends of mine that are trying to make noise with doing good for our city. Hoping we can influence others to do the same for theirs & the people around them. Have a great week!"