Why Ted Danson Didn't Think He Was Marriage Material When He Met Mary Steenburgen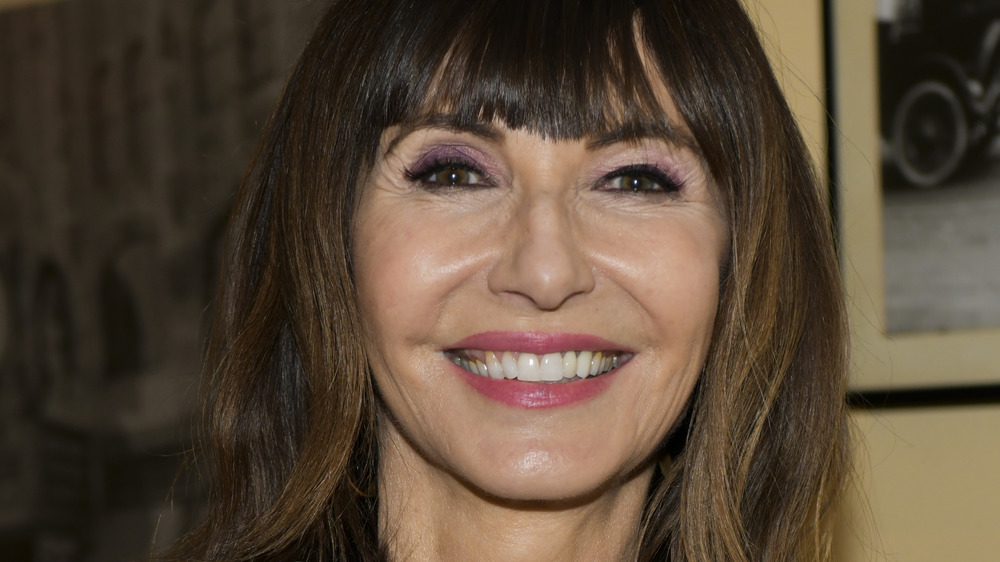 Rodin Eckenroth/Getty Images
The 25-year marriage between comedy's longest-standing couple, Ted Danson and Mary Steenburgen, almost didn't take place. People's latest cover-story stars revealed to the magazine that they've spent the last nine months together quarantining alone — and are still going strong. Danson and Steenburgen met in 1983 after an audition in which Danson didn't receive a callback, the outlet notes. But, he eventually came away with something much more precious.
Apparently, Danson's rejection for the part served them well — they were both married at the time. Today, the actor calls the rejection "a miracle, because man, I was a hot mess back then." As for Steenburgen, she says, "I was married. He was married. That was not our moment."
But, ten years later, while filming Pontiac Moon, sparks finally flew. People reports that Danson had recently ended a relationship with Whoopi Goldberg after divorcing his second wife with whom he had two daughters. Steenburgen had divorced Malcom McDowell and had two children of her own. "We both said the same phrase to ourselves, which was: 'Obviously we cannot be in a relationship.' I could ruin anything. I'm not relationship material," Danson explains.
Instead, the two focused on being friends rather than forming a romantic connection even though there was undeniable chemistry. Finally, a canoe trip sealed the deal — they both knew they were a match.
Danson and Steenburgen are still madly in love after all these years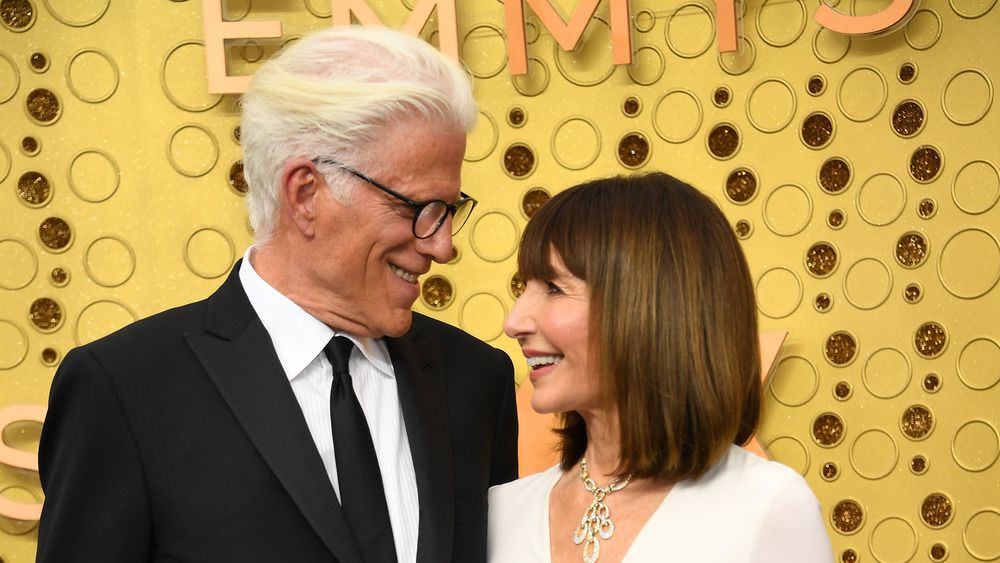 Kevin Mazur/Getty Images
It appears that the canoe trip created the foundation for a lasting bond, as the two have been married for 25 years. "There's no hollow in my heart where I don't love him, or where I doubt this love. There's no secret place where I say we weren't a thousand percent supposed to spend our life together," Steenburgen gushed.
The pair have also made history as the cover stars for People's first-ever Love issue — with good reason. "We met when we were 40 and 45, and we had lived a bit," the actress said to People in 2018. "We met at a time when both of us had stared down some demons within ourselves and that was lucky that we met then."
The pair have worked well together on screen as well, as People captured in photos. They joined forces in the miniseries Gulliver's Travels in the late 1990s and again in 2004's It Must Be Love, the outlet reports. Mary Steenburgen has also appeared in roles on Ted Danson's successful string of sitcoms, including The Good Place and Bored to Death. Danson has also guest-starred on her latest show, Zoey's Extraordinary Playlist.
To sum it up, Danson once said to ET, "I'm in love. We're in love. That handles a lot. We make each other laugh. I admire her. If I could be a woman, I'd want to be her."