Meghan McCain Speaks Out Against Fans Who Criticize Her Hair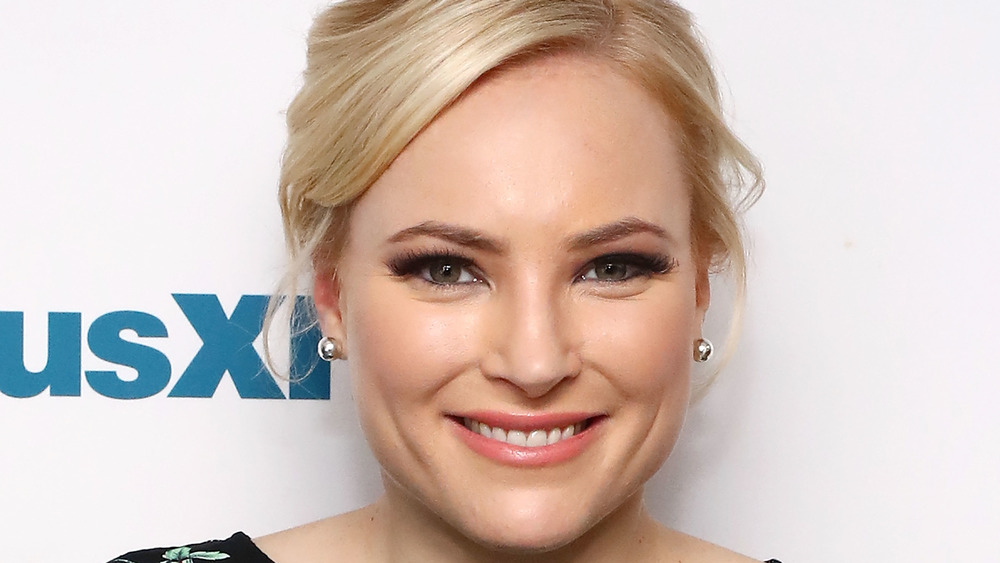 Astrid Stawiarz/Getty Images
Meghan McCain, daughter of late Senator John McCain, recently returned to her host position on The View after taking time off for maternity leave (via New York Daily News). At the time, she admitted her return to the show was "rough," an admission that likely didn't surprise viewers after they witnessed interactions like one in which McCain got into an argument with cohost Joy Behar. Behar snapped at McCain for interrupting her, and in response, McCain teased her, saying, "You missed me so much, Joy. You missed me so much when I was on maternity leave ... You missed fighting with me." But Behar wasn't taking the lighthearted bait, and responded, flatly, "I did not. I did not miss you. Zero." 
Nonetheless, McCain has been trying to stay positive, and on February 9 she took to Instagram to share her excitement over her new look, which featured long blonde curls piled atop her head in a high ponytail, with a long lock of hair left to curtain her face (via People). Along with the photos, McCain posted a caption that read, "I love a high pony!" Unfortunately, not everyone was kind in response to the post.
Meghan McCain claps back at critics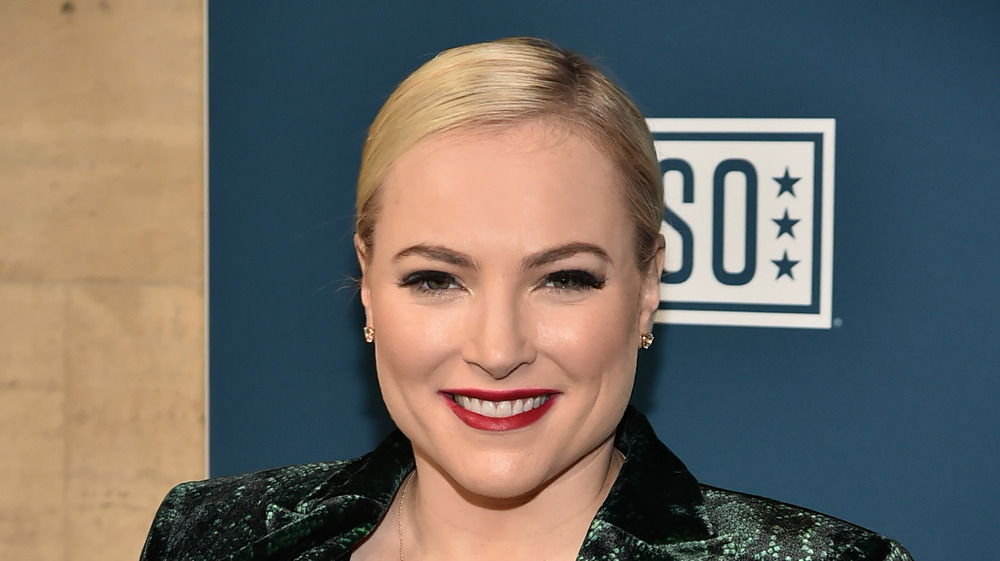 Theo Wargo/Getty Images
Not everyone was as excited about Meghan's new look as the conservative talkshow star was, and some even questioned where all those long, lovely locks came from. One Twitter user said sarcastically, "Meghan's natural hair grew really fast," along with several laughing emogis. The tweet is now deleted, and it is likely because of the clap-back they received from Meghan herself, who was not having it. In a reply tweet, McCain retorted, "Can a b**** experiment with extensions and hair pieces?" (via People). 
Not only did McCain not deny that she had excentuated her hairstyle with extensions, but she embraced it with pride, and she followed up with a second comment, which said, "It's the pandemic, I don't have much to entertain me anymore." Honestly, many folks could probably relate to the idea of boredom inspiring them to experiment with makeup and hair looks, even if the only people who are going to see us are on Zoom.