Meghan McCain's Return To The View Is Causing Quite A Stir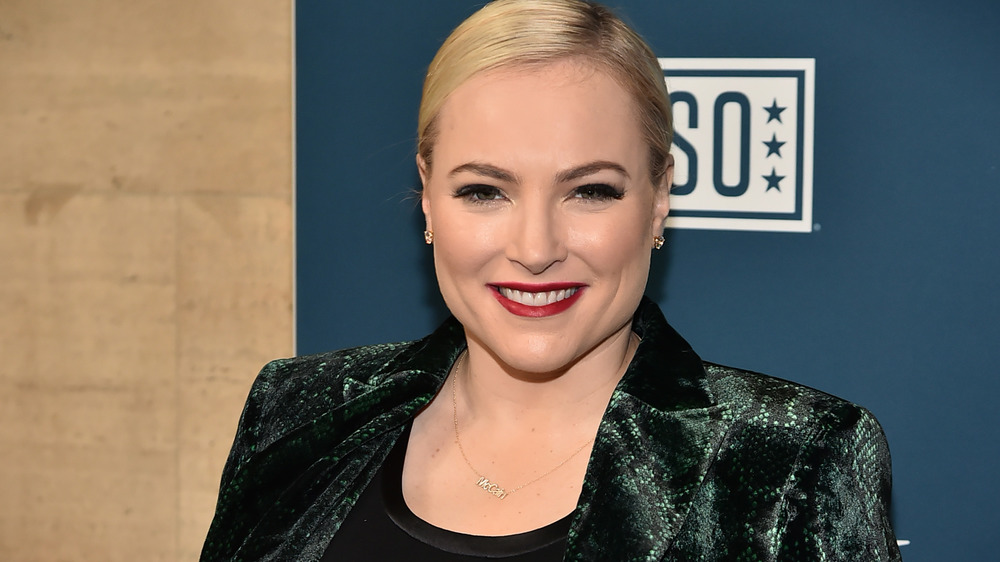 Theo Wargo/Getty Images
It's Meghan McCain's first day back on The View after her maternity leave, but it took all of 30 minutes for McCain to get right back into the swing of things. And by "get back into the swing of things," we of course mean "clash with her co-hosts."
As reported by Decider, the argument began over (what else?) the election. In audio recently released by The Washington Post, Donald Trump can be heard asking Georgia Secretary of State Brad Raffensperger to "find 11,780 votes" for Trump in order to overturn President-elect Joe Biden's victory in the traditionally red state.
"Get the straitjacket," Joy Behar quipped after the hosts collectively condemned Trump's actions. But when Sunny Hostin speculated that the president may be preparing to stage a coup, an argument broke out between McCain and the other hosts. The daughter of late Senator John McCain declared that people are "taking this way too seriously" and Trump is merely "ranting and pissed off because he's irrelevant right now and Biden's about to take his seat in the office."
McCain accused Behar of using "dangerous rhetoric"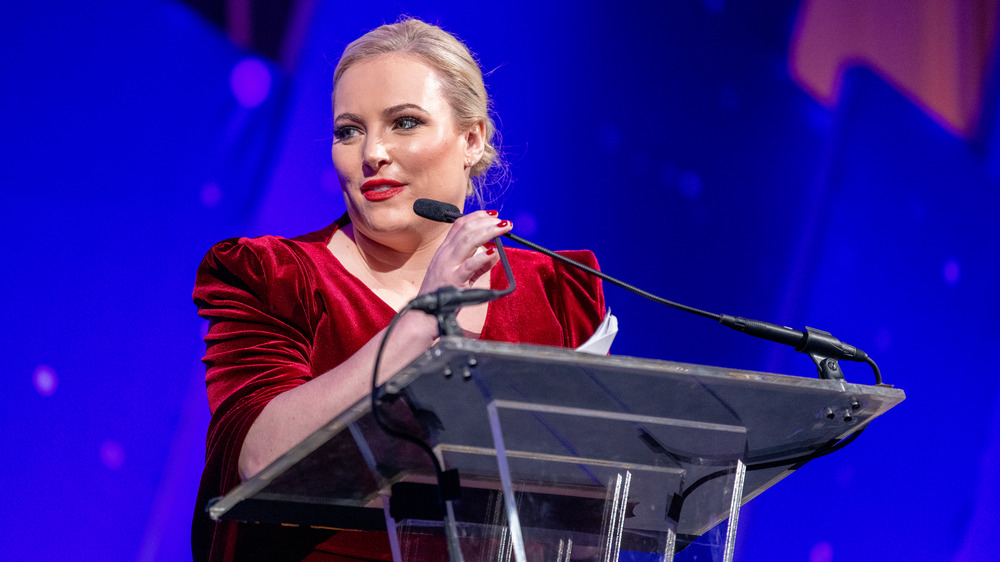 Roy Rochlin/Getty Images
The sparring match between Meghan McCain and Joy Behar escalated when the latter harshly criticized Trump and "his people, whoever they are" for working to disenfranchise Black voters in Georgia. All eyes are on the January 5 runoff election in the state, which will determine whether or not Republicans maintain control of the Senate.
In response, McCain told Behar that her "rhetoric is dangerous" and the media needs to be "more respectful of Trump voters," noting that 70 million Americans voted for the current president. Things really escalated when Behar stated that Trump voters get their news from illegitimate sources. McCain accused her of spreading "fake news" and finally a fed-up Whoopi Goldberg attempted to intervene. Despite Goldberg's valiant attempts to mediate the argument, the heated debate continued. Meghan McCain declared herself a "proud conservative" and continued to defend Trump voters.
But while McCain may be a proud conservative, she also clashed with the Arizona GOP over the weekend (via Business Insider). "As the sun sets on 2020, remember that we're never going back to the party of Romney, Flake, and McCain," a January 1 tweet from the Arizona GOP's official account read. "The Republican Party is now, and forever will be, one for the working man and woman! God bless." "Honestly whomever is running this twitter account can go to hell," McCain responded, noting that Democrat Mark Kelly defeated Martha McSally in the Senate race and Biden won the state.