How Kate Middleton's Style Might Change When She's Queen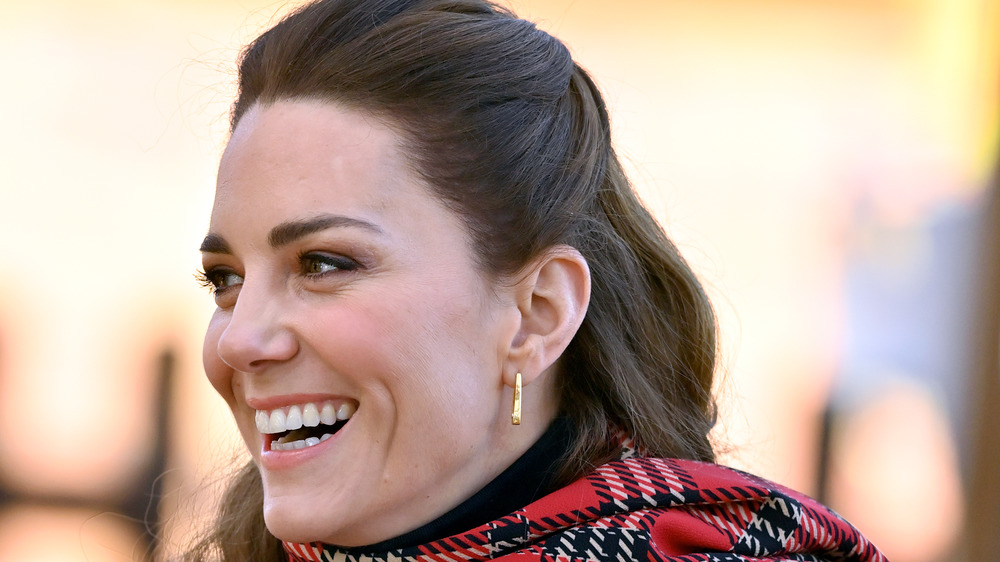 Pool/max Mumby/Getty Images
Kate Middleton isn't just a member of the British royal family, but also fashion royalty. The Duchess of Cambridge has long been praised for her graceful and elegant style and has frequently been compared to fellow royal fashion maven Princess Diana. "She's tall, she's slim, although she's dark, aesthetically she's not dissimilar from Diana," royal biographer Katie Nicholl told CNN in 2010. "She is following in Diana's footsteps as a style icon."
Over a decade later, Kate's style is admired all over the world and the "Kate Effect" has taken hold, with people rushing to copy her look (via The Telegraph).
While Kate's style has never been what you'd call cutting edge, it does have a modern — yet classic — feel. Kate wears plenty of expensive outfits, although she is also regularly spotted in more affordable brands such as Zara and Topshop (via Glamour). Her clothing is both aspirational and relatable, but will she still dress the same once she's the queen?
Kate Middleton will probably never have a hat collection to rival Queen Elizabeth's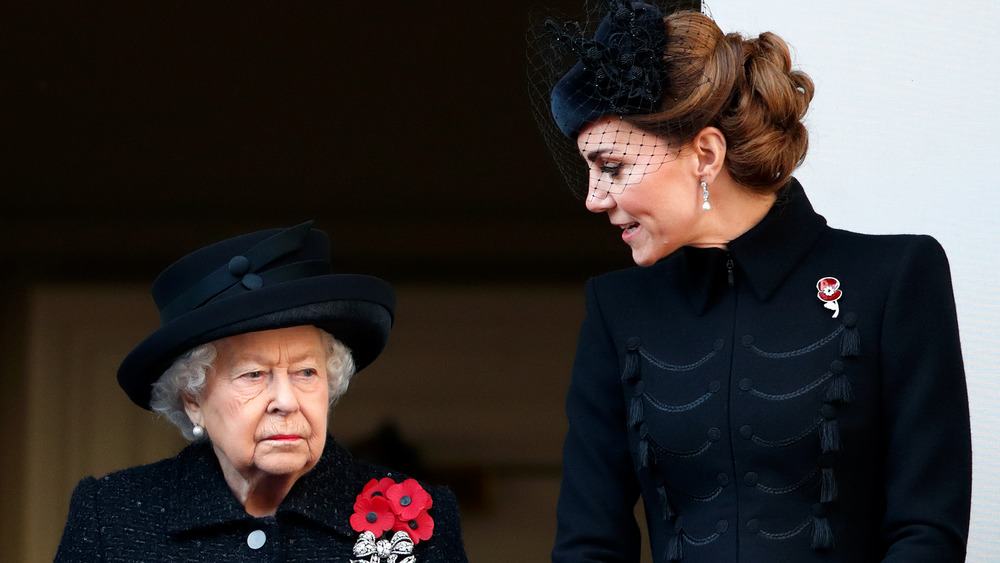 Max Mumby/indigo/Getty Images
It's hard to be sure, according to Bethan Holt, author of The Duchess of Cambridge: A Decade of Modern Royal Style. Part of it "probably depends on when it is," she told Vanity Fair, but she thinks Kate may take a cue from Queen Elizabeth.
"She has a lot of these plain block-colored dresses," she said. "Most of them were made by Emilia Wickstead, and there's a lavender one that she's worn quite a few times. The one I'm thinking about recently hasn't been identified, but it was a blue dress... What you can see coming through is this very defined silhouette, kind of taking a lesson from the queen, who has that colorful coat that she wears. Kate you can see doing it with a nipped-waist, knee-length dress in a block color. I can imagine her having a whole wardrobe of those, which she wheels out for different occasions."
The author added that she doubts we'll ever see Kate having a matching umbrella for every outfit as Queen Elizabeth does — or a wide array of hats, for that matter. "But I can see her taking that idea from the queen, of having a uniform for sure," she said. "I hope that she still keeps those experimental fashion moments in there — it keeps everyone excited. Obviously when she becomes queen, there will possibly be more of those really formal moments as well, which would be really interesting to see."