The Truth About Leslie Mann And Judd Apatow's Marriage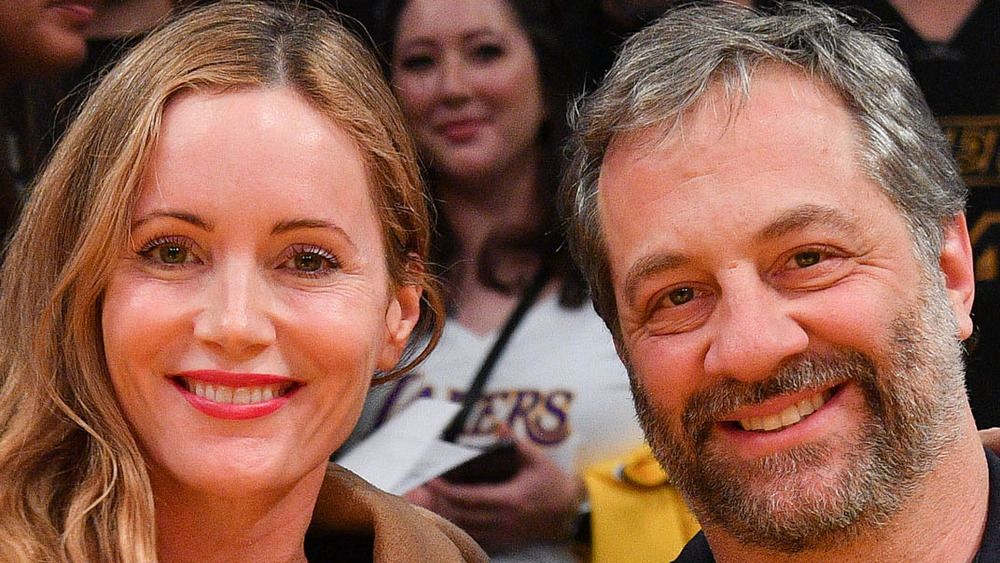 Allen Berezovsky/Getty Images
Real life love stories are pretty hard to come by in Hollywood, in spite of the fact that it's where most of our fictional favorites are generated. Couples declare their love after a couple days, move in together after a few dates, and get engaged, married, and divorced quicker than the accompanying stories are written. When a relationship manages to last decades, like Kurt Russell and Goldie Hawn, it's considered the exception rather than the rule. 
In the case of Leslie Mann and Judd Apatow, their long-standing partnership is doubly impressive because they frequently collaborate on projects, too. And rather than making things more difficult between them, Apatow told Vanity Fair that working with his wife is his favorite part of movies like This Is 40, in which Mann starred alongside Paul Rudd, and the couple's actual kids. There are plenty of other reasons this lovable duo has gone the distance, too.
It wasn't exactly love at first sight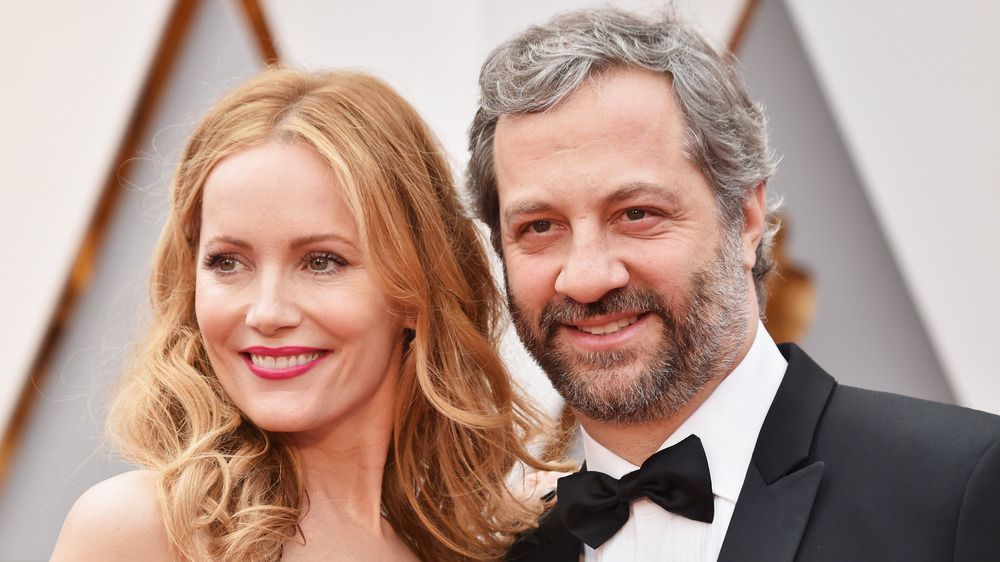 Frazer Harrison/Getty Images
Apatow and Mann met on the set of the Ben Stiller-directed The Cable Guy, in which Mann starred opposite Jim Carrey. Apatow produced, telling Vanity Fair when the actress completed her audition, "I said, 'I can't believe Mrs. Apatow just walked into the room.'" Mann, however, wasn't quite as taken with him because she fancied Stiller at the time (via The Guardian). After some convincing, however, the duo went out for three dates in one: a basketball game, dinner, and a movie. 
While appearing on Live with Kelly and Michael, Mann recalled how Apatow impressed her on their first date. "He made me spaghetti with Ragu sauce, and Wonder Bread with Fleischmann's margarine, and then some other delicious food I can't remember," she quipped. Apatow then showed her a hilarious movie called Heavyweights starring, funnily enough, Stiller (via The Knot). They got hitched in 1997. 
Apatow celebrated the couple's 20th anniversary with a sweet throwback pic on Instagram, captioning it, "The greatest thing that has ever happened to me." 
They're realistic about marriage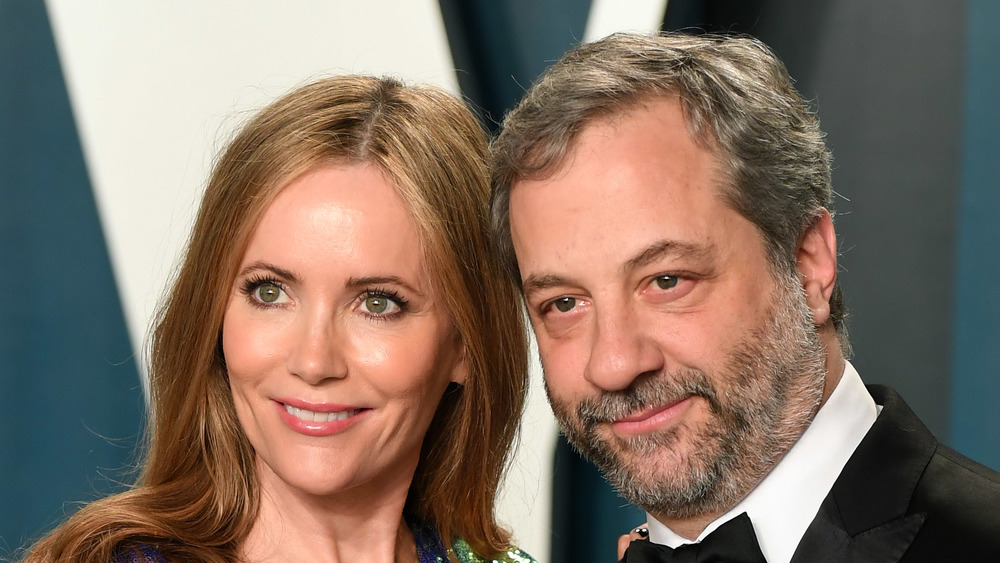 Karwai Tang/Getty Images
In 2020, with 22 years of wedded bliss behind them, Apatow told Us Weekly that it's tough to keep things interesting. "You have to get very inventive, because you've gone through all the good gifts and activity concepts," he admitted. The Funny People director joked, "At some point, you're like white water rafting or getting mariachi bands because nothing's off limits." 
The couple is realistic about the difficulties of maintaining a long-term relationship, too. After Page Six reported Apatow and Mann were caught fighting outside sushi restaurant Katsuya, the filmmaker went on The View and acknowledged, "I have fought in every restaurant in Los Angeles: McDonald's, In-N-Out Burger, Nobu — you name it." Apatow also argued that arguments are a sign of a healthy marriage. 
When things are really tough, the couple watches Super Soul Sunday together. As the super producer regaled Vice, "We learn things and then we try to apply them and then by the end of the week, we've forgotten everything we saw and we watch a new one."