What You Need To Know Before Getting Your First Sew-In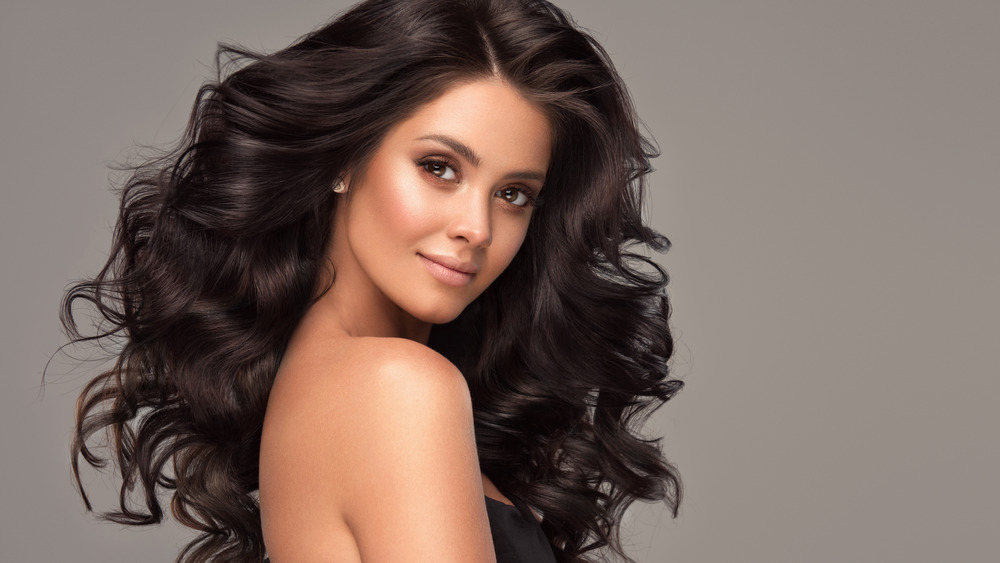 Shutterstock
While popular, sew-ins are not a new style. Their origins can be traced back to the 1950s when hairstylist Christina Jenkins created her company Christina's Hair-Weev, according to ThirstyRoots. Her technique, while bulky and stiff, laid out the foundation for the popular style today.
But, what exactly is a sew-in? Well, it is not the same as a wig. A sew-in or a weave is a four to six week protective style that helps your hair grow or lets it rest from heat or other damage, according to Cosmopolitan. Your real hair is braided down and a needle "sews in" the extensions. Pretty simple, right? Well, not really.
Getting a sew-in sounds simple, but there's so more that goes into the technique than just installing fake hair. For example, what type of hair is needed for a sew-in? That's such an important question! According to Private Label Extensions, good quality hair is needed for a sew-in, which means synthetic or cheap human hair is a no-go because it'll irritate your scalp and cause redness. But, before you forgo the style because of the expense, there are inexpensive human hair brands such as Indique Hair and Kinkistry, according to Allure.
The key steps to getting a sew-in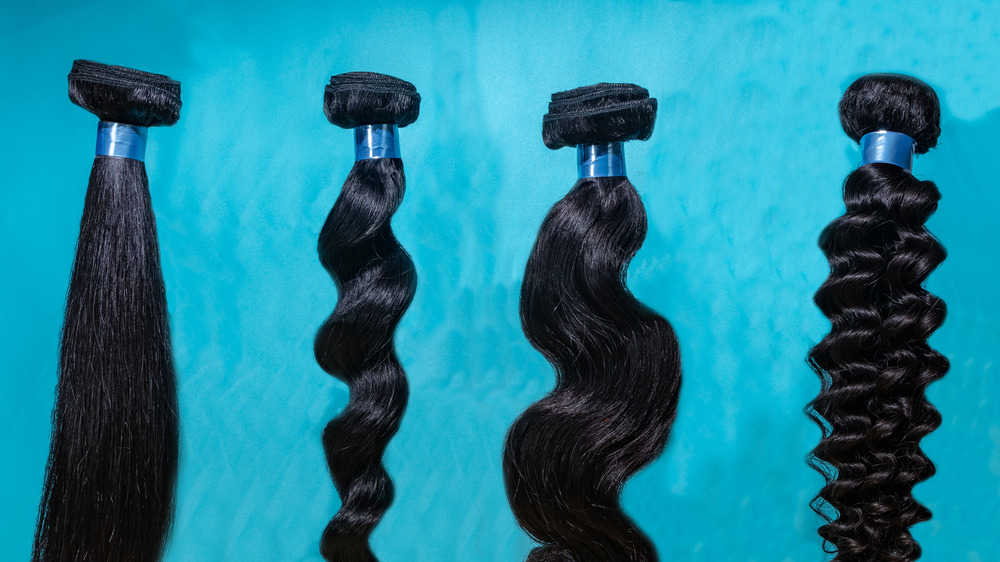 Shutterstock
Before you choose and buy your hair, understanding hair color is crucial. Wearing two different hair colors is a dead giveaway that you're wearing a weave, so picking the right hair color for your human hair is important. Private Label Extensions explained that everyone's natural hair is made of multiple colors instead of one solid dye. That said, when picking out your weave, don't eyeball it. Head to a colorist instead and dye your hair to the color of the extensions.
When wearing a weave, you may forget to take care of your hair underneath, but that's a big no-no. A sew-in protects your hair only if you wash and condition it. And, if your hair is deprived of moisture and maintenance during those four to six weeks, you may develop traction alopecia, Cosmopolitan notes.
Lastly, pick the right professional. Countless horror stories from celebrities cannot stress the importance of picking a professional hairstylist (per Stylecaster). Unfortunately, not everyone can install a weave, and that's okay. So if your friend says she can do it for a low-cost price, maybe don't listen to her.
A sew-in can be a beautiful and versatile style if done right. Luckily, you now have all the answers. The only thing left is for you to head to the salon.