Bruce Willis And Demi Moore's Wedding Was Officiated By This Music Legend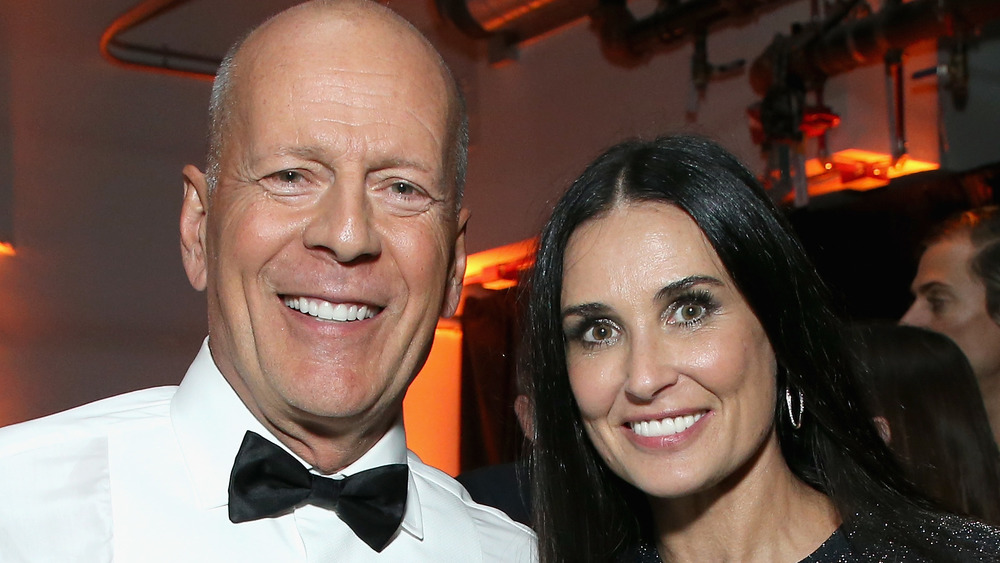 Phil Faraone/vmn18/Getty Images
G.I. Jane actress Demi Moore honored one of music's most legendary artists with a throwback tribute to Little Richard following his death on May 9, 2020 — and reminded the world of a little-known fact, per People. In a picture posted to Moore's Instagram on the day news of the singer's death broke, the 58-year-old actress revealed that Little Richard actually officiated her and ex-husband Bruce Willis' 1987 wedding.
"Remembering #LittleRichard today ... Bruce and I were so lucky and honored to have him officiate our wedding back in 1987 — thankful for the memories. Rest easy," the Mr. Brooks actress captioned a black-and-white photo of her and Willis's big day.
Fans couldn't get enough of the throwback photo in honor of Little Richard, and the comment section of Moore's heartwarming post was flooded with an outpouring of love from Instagram users everywhere. "That looks like such a good time," one fan wrote, while another chimed in with, "Would love to know who everyone was. Great photo."
Little Richard actually officiated many celebrity weddings throughout his lifetime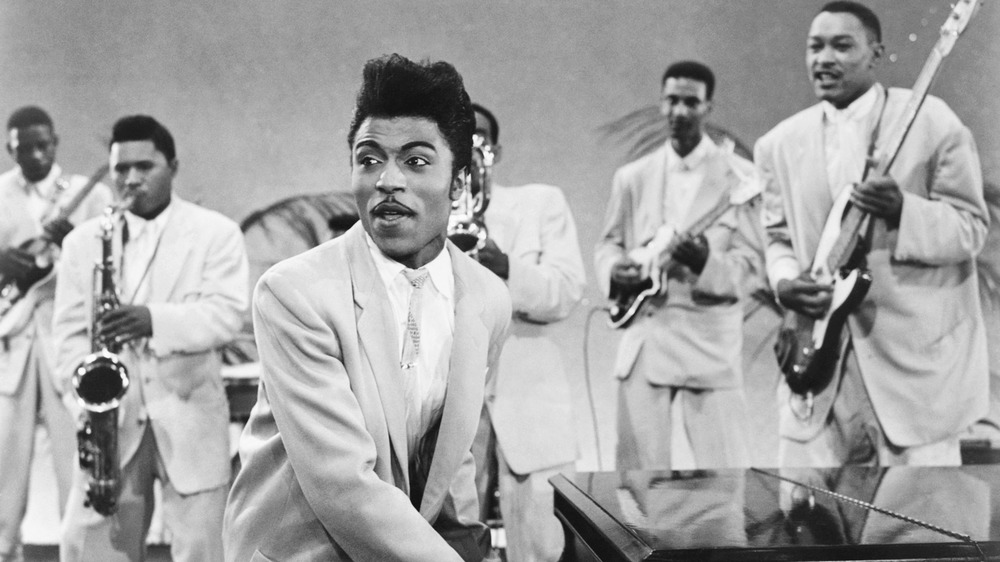 Michael Ochs Archives/Getty Images
Demi Moore and Bruce Willis' wedding wasn't the only celeb wedding Little Richard officiated. According to People, the "Long Tall Sally" singer also wed the late Tom Petty and his wife, Dana York, in 2001. Music legend Cyndi Lauper also took to Twitter to reveal that Little Richard officiated her wedding to husband David Thornton in 1991. The pair have now been married for three decades.
Stevie Van Zandt, who is best known as a member of Bruce Springsteen's E Street Band, revealed that his wedding to wife Maureen was the first one Little Richard ever officiated, per Rolling Stone.
While we can all agree that Little Richard's name will be remembered fondly for his many musical talents, it's clear that he was more than just a musician to friends, fans, and celebs everywhere — especially to those who invited him to participate in their big day.