Bruce Springsteen's Arrest Has Everyone Talking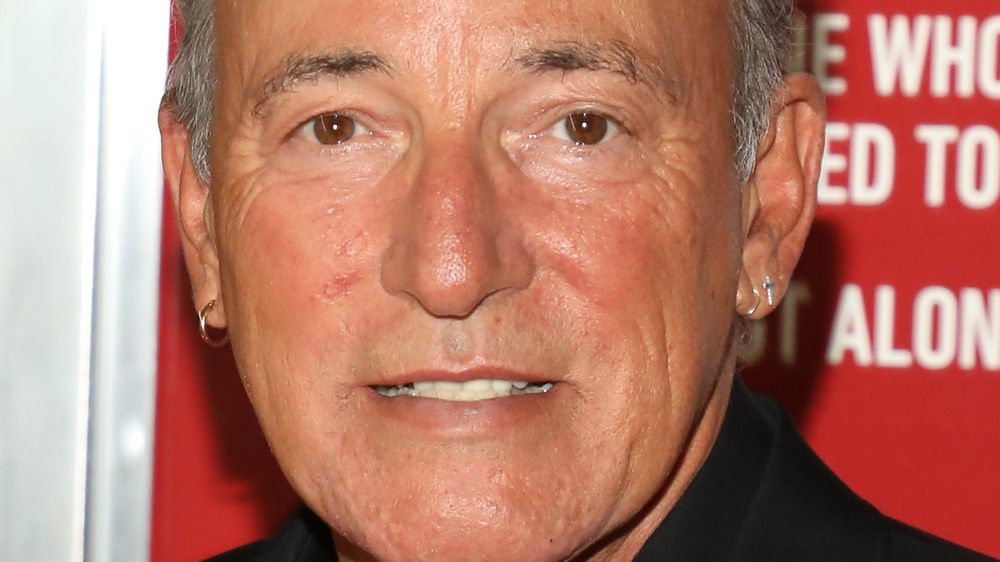 Taylor Hill/Getty Images
There is perhaps no one more synonymous with the state of New Jersey than Bruce "The Boss" Springsteen. The singer is not shy about sharing his love of his home state — and thanks to him, a number of New Jersey establishments have become venerable institutions (via The Guardian).
And so it came as a surprise to fans when news broke on Feb. 10 that Springsteen had broken one of his beloved state's laws. As it turns out, back in November, the "Born to Run" singer was apprehended for reckless driving and consuming alcohol in a closed area, and subsequently charged with a DWI (via the New York Post). At the time of his arrest, Springsteen was at the Gateway National Recreation Area in Sandy Hook, a popular North Jersey national park.
"Springsteen was cooperative throughout the process," a spokesperson said; a process that will continue when Springsteen appears before a judge in the coming weeks. This is believed to be Springsteen's first brush with the law (via USA Today), and in fact, some are surprised that he even was arrested in the first place. "He's New Jersey's First Son," a source told the New York Post. "How he didn't get away with a citation, I just don't know." Maybe the officer in question was just more of a Billy Joel fan.
Springsteen's Jeep ad pulled following news of his arrest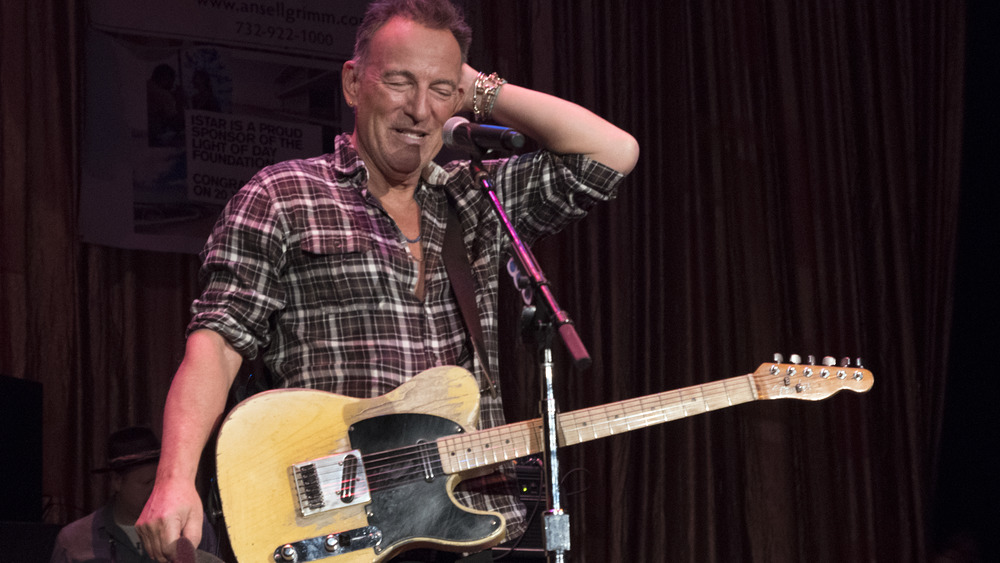 Debra L Rothenberg/Getty
This is the second time this week Bruce Springsteen is making car-related news, following his appearance in a much-discussed Jeep Super Bowl commercial. The commercial finds Springsteen appealing to the splintered, divided country to find our way back to "The Middle" once again, and features an original score from The Boss himself (via Billboard). It's the first commercial that he's ever elected to appear in — and as it turns out, it wasn't up for long, as Jeep immediately pulled the ad from YouTube following news of Springsteen's DWI arrest (via Pitchfork).
As for the ad, although Springsteen is himself a Democrat, it's no secret that Republicans, too, are drawn to the patriotic themes and images of Americana running through his music. In fact, Springsteen made lots of headlines in the 1980s for famously denying then-President Ronald Reagan the use of his track "Born in the U.S.A." for his re-election campaign (via Politico).
And while many might be very well accustomed to listening to what Bruce Springsteen says, fans were disappointed in Springsteen (who stressed the importance of voting Trump out) for endorsing this message (via Refinery29). "As someone who deeply admires Bruce Springsteen, I just have to say [that] that Jeep commercial was sad. A great artist paid to further a deeply misguided idea (the problem in America is "red vs. blue") in order to sell cars," one Twitter user said. It is perhaps ironic then that a commercial meant to create unity (and also sell cars) has sown more division.