Why Chris Harrison Is Apologizing To Bachelor Fans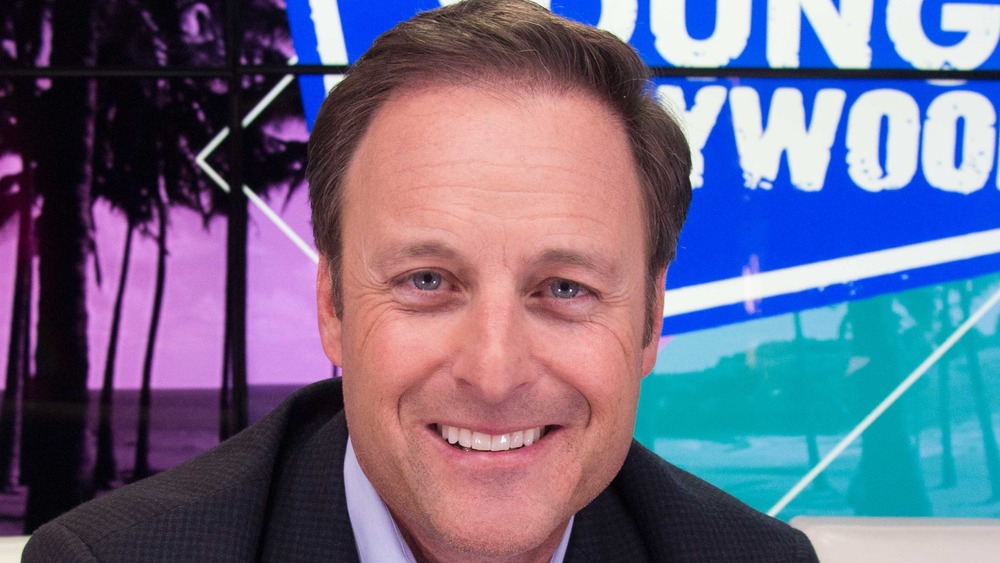 Young Hollywood/Getty Images
Bachelor host Chris Harrison is apologizing to fans of the reality love franchise after the ABC rosemaster defended Rachael Kirkconnell, one of the ladies vying for Matt James' heart. The controversy surrounding the contestant, who according to Reality Steve is one of James' top three at the end of his journey, started when old social media posts containing racially insensitive "likes" and images were unearthed (via Variety). For instance, some images Kirkconnell allegedly gave the "thumbs up" to contained the Confederate flag. In another instance, the 24-year-old is shown attending a fraternity formal with a plantation theme, according to The Hollywood Reporter.
It's worth noting that the outlet reports the posts and images have not been verified. Meanwhile, at time of writing, Kirkconnell had not addressed the situation. But Harrison did, during an interview with former Bachelorette Rachel Lindsay. Over the course of the chat, the host called on fans to exhibit "a little grace" toward the embattled reality star. Lindsay, who is Black, pressed Harrison to reconsider his stance, wondering what she would represent at a plantation-themed party. But the host continued to insist that in 2018 when the party took place, people may not have been as offended by the soiree.
Social media backlash follows Chris Harrison's comments about Rachael Kirkconnell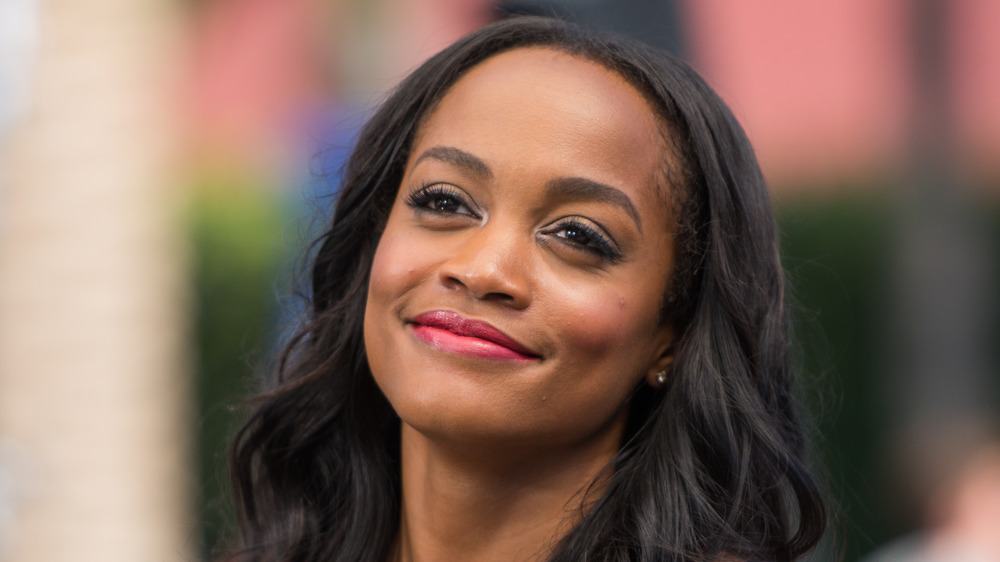 Noel Vasquez/Getty Images
According to People, his comments to Lindsay were not well received among Bachelor Nation, with some even demanding Harrison be removed from his hosting duties. On Twitter, the backlash was swift, with one fan commenting about the interview, "We can leave grace and space for learning while still demanding accountability. I feel like @chrisbharrison expresses more empathy for people who romanticize the confederacy than people who are harmed by white supremacy in this clip. So disappointing."
In the interview, Harrison does note that he had not spoken to Kirkconnell, but before he could do so, apparently the host realized he needed to reach out to fans first. He released a statement via Instagram that read, "To my Bachelor Nation family — I will always own a mistake when I make one, so I am here to extend a sincere apology. I have this incredible platform to speak about love, and yesterday I took a stance on topics which I should have been better informed."
Chris Harrison's apology does not go far enough for some Bachelor fans
In the statement, Harrison went on to reiterate, "While I do not speak for Rachael Kirkconnell, my intentions were simply to ask for grace in offering her an opportunity to speak on her own behalf." He then said, "What I now realize I have done is cause harm by wrongly speaking in a manner that perpetuates racism, and for that I am so deeply sorry."
He went on to extend an apology to Lindsay, noting he was wrong for "not listening to her better on a topic she has a first-hand understanding of." He concluded his remarks by "humbly" thanking Bachelor fans for holding him accountable, and promising "to do better."
Fans were not completely on board with the host's efforts, with one noting, "Too little too late." Another said, "This statement doesn't actually address the many ways you were offensive, it is weak and lacking." But some fans felt Harrison handled the situation well, with one commenting, "I'm so sorry that you are having to write this post! You were completely reasonable and showed grace and understanding to both sides! I'm saddened that people would say otherwise. You rock!!"
Clearly the controversy is not over.