Mila Kunis On How She Really Spends Her Time During Quarantine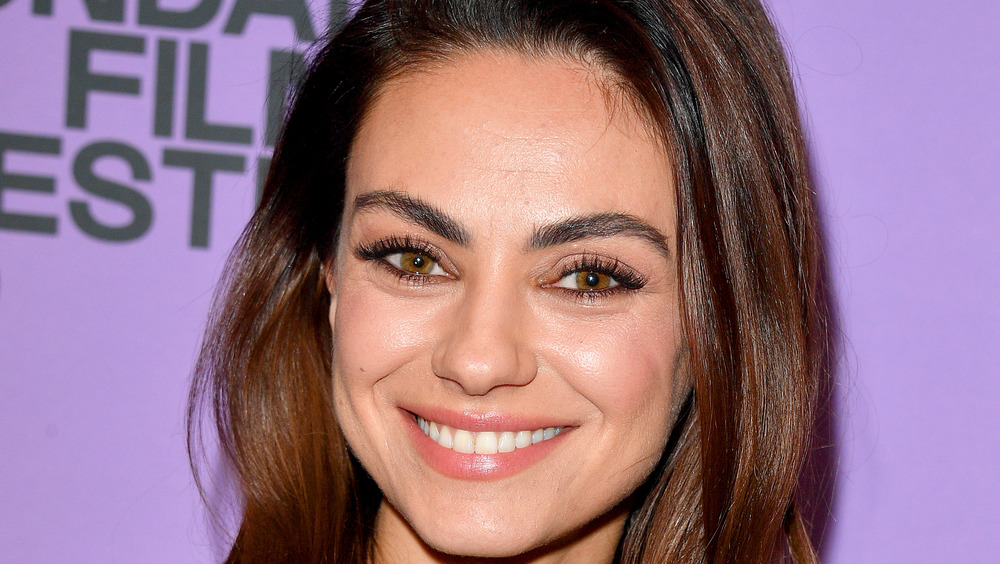 George Pimentel/Getty Images
Actress, Mila Kunis is known for keeping it real when it comes to life and to parenting. During a recent appearance on Jimmy Kimmel Live, Kunis shared some of her family's hilarious moments that they've had during quarantine. Additionally, Kimmel asked the mother-of-two if she and her husband, Ashton Kutcher, had sat down to watch their Super Bowl commercial during Sunday night's match up. Kunis replied with a laugh, "One of us was. The other one was busy running after some children."
Kunis went on to explain that, under normal circumstances, the family would have had a much more kid-friendly experience with friends over and a bouncy house. The actress then revealed that she's had to get creative to keep her children, who are ages 6 and 4, occupied during quarantine. When discussing some of the out-of-the-box experiences they've had as a family, Kunis revealed that she even took them to a drive-through "baby rave."
After enjoying a car picnic, Kunis told her children and Kutcher her plan. "I was like, guys, we're going to a rave. My husband is 'What?' I'm like, don't worry about it, I got this," she explained. "We showed up. I'm not kidding you. I took my 4-year-old and 6-year-old and my grown-a** husband to a baby rave." She continued, "It was lights everywhere, music. It was physically put on by a rave company. You felt like you were tripping on acid."
Kunis said she's felt like a horrible mom during the pandemic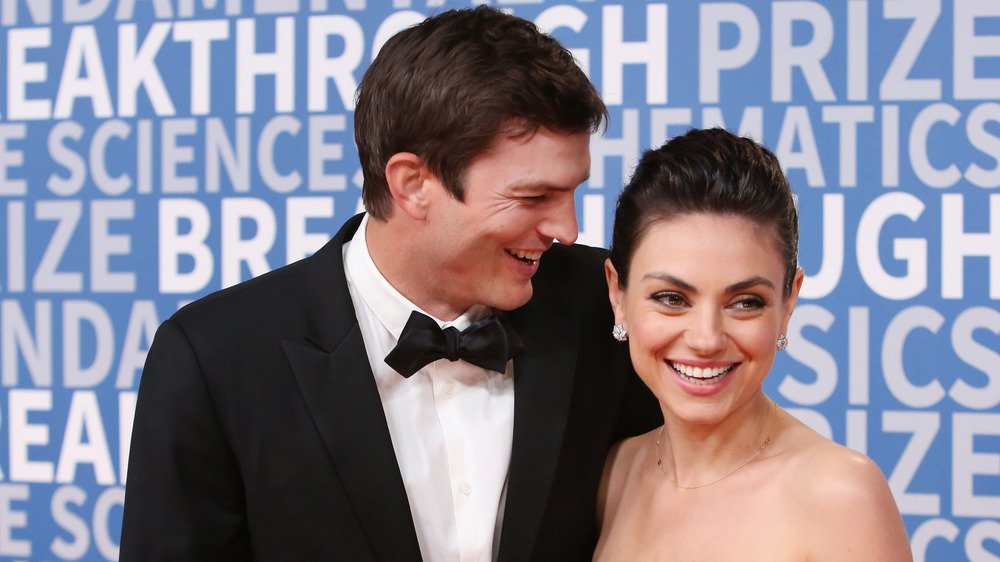 Jesse Grant/Getty Images
While a drive-through baby rave may seem like the ultimate quarantine destination, Kunis insists that isolating with two young children has gotten the best of her from time to time. During an appearance on the The Ellen Show, the actress explained that both her and Kutcher were thrilled at the opportunity to get out of the house to film their Super Bowl commercial. "It was the peak of the pandemic. It made no sense logically," Kunis said. "It may have been the worst time to do it. We were so quarantined and I was dying to get out of the house."
The two-day shoot looked like a "vacation" at the time, Kunis noted. "I was like, 'We're getting out. We're going to shoot this thing, and we're going to get away from our children. I'm a horrible mom.'"
During her conversation with Ellen DeGeneres, Kunis explained that her children "can sniff" her and Kutcher out "like dogs" and that the parents needed a break. But, once filming was over, the actress feared that she'd contracted coronavirus. "I was then pretty convinced I had COVID," she revealed. "I was like, 'Oh, this is how I get COVID. This is it.' But, needless to say, knock on wood, that didn't happen."
Nevertheless, it appears that the incredibly strong bond that Kutcher and Kunis have has sustained them throughout this uncomfortable time — and helped keep their children occupied.