Teresa Giudice's Net Worth: The Real Housewives Star Makes Less Than You Think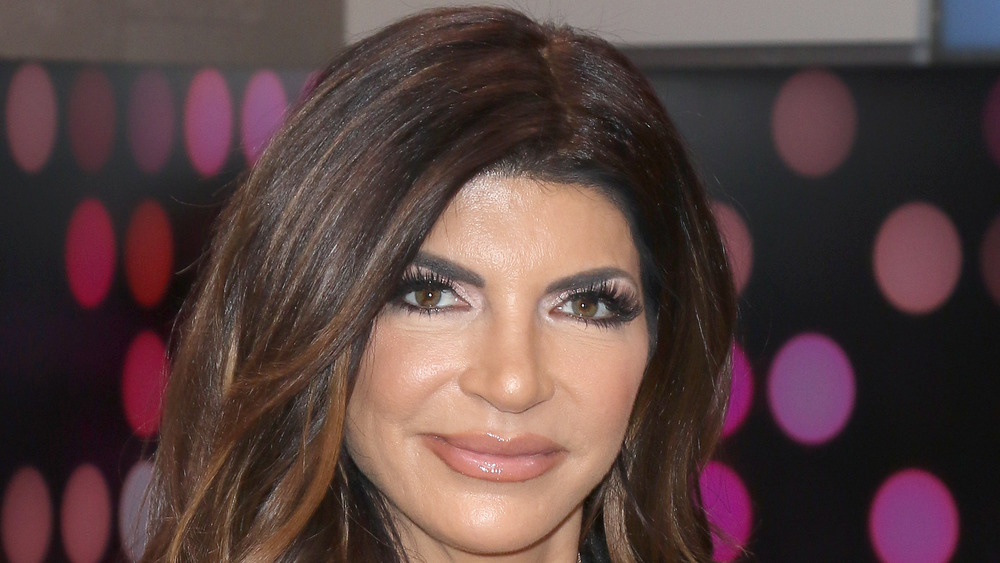 Jim Spellman/Getty Images
Despite the fact that The Real Housewives of New Jersey cast member has experienced her fair share of financial success over the years, Teresa Giudice's bank account balance doesn't match the luxurious lifestyle that she's boasted about on reality television for over a decade. Though Giudice has profited from her time spent on the show, her New York Times bestselling books, and other financial ventures, her infamous bout with legal troubles has largely diminished her net worth. Currently, it's estimated that Giudice is only worth approximately $500,000 (per Celebrity Net Worth).
Since The Real Housewives of New Jersey first aired in 2009, Giudice has been a cast member, and on this season of the show, it's been reported that Giudice will rake in $62,000 per episode — meaning that she'll eventually come out of the 18-episode season with a little over a million dollars (per Radar Online). The New Jersey housewife has also authored several bestselling cookbooks and tell-all books; Giudice's Skinny Italian cookbook published in 2010, and earned a $250,000 advance and $30,000 in royalties, as noted by Women's Health.
Prior to their 2020 divorce, Guidice's ex-husband was an entrepreneur who, at one point, owned at least a construction company, a laundromat, and a pizza restaurant (via Celebrity Net Worth). But after charges were brought against the couple, it was discovered that much of the couple's luxurious lifestyle was funded through fraudulent activities.
Giudice is millions of dollars in debt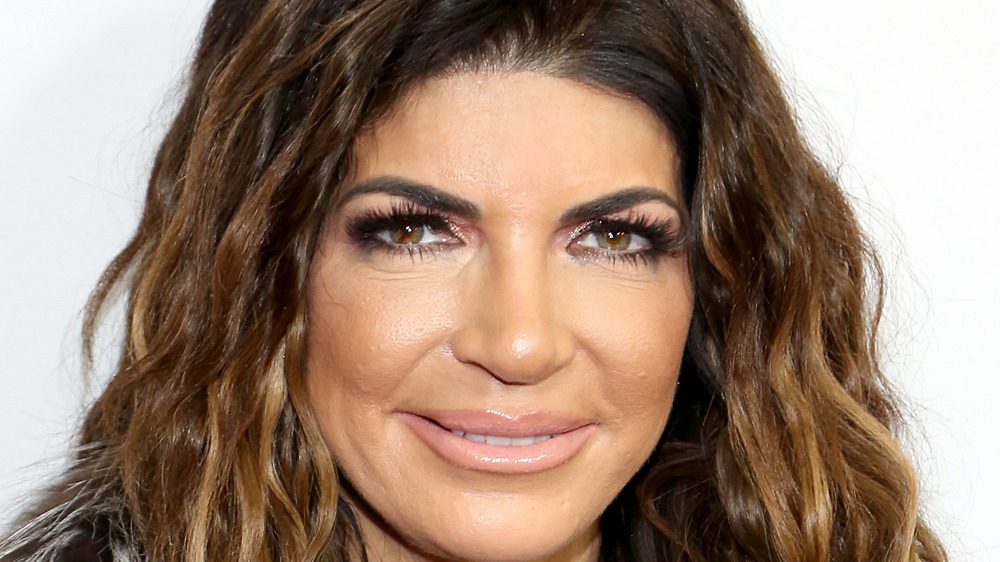 Monica Schipper/Getty Images
In 2013, Giudice's luxurious lifestyle came crashing down when she and her husband were charged with several counts related to mail and wire fraud. Eventually, Giudice served 15 months in prison and on house arrest, while her ex-husband served 41 months in prison. Unfortunately, due to the fact that her Italian-born ex-husband never actually became a United States citizen, and despite being only a year old when his family moved to the country, he was deported back to Italy after his prison sentence in 2019. Though Giudice has paid back over $400,000 in restitution to the Internal Revenue Service (IRS) and New Jersey's Department of Treasury, it's still estimated that Giudice is at least 11 million dollars in debt (per Women's Health).
However, unlike those who struggle with financial troubles in the real world, Giudice has actually benefitted a bit financially from her very public struggles with the law. After her prison stint, Giudice wrote Turning the Tables: From Housewife to Inmate and Back Again in 2016. Though it's unknown how much she made from the book, it did debut at number two on the New York Times best-sellers list (per Women's Health).
Even though the RHONJ star will likely keep up appearances on this season of the show, many are left wondering when her financial disaster will catch up with her.