How Kevin Hart's Personal Shopper Completely Scammed Him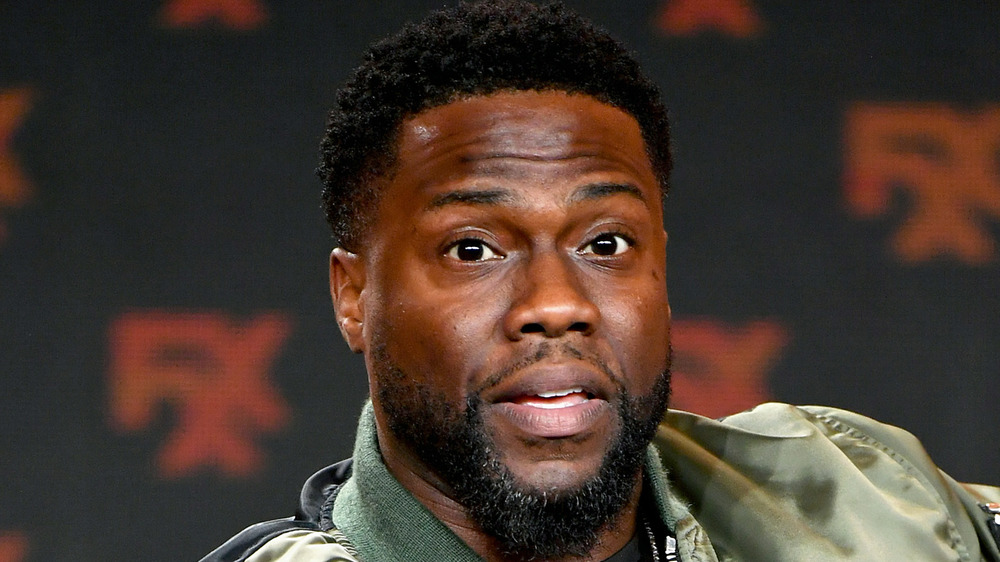 Amy Sussman/Getty Images
How does someone get away with robbing $1 million in credit card charges over 19 months? When the victim, a.k.a. Kevin Hart, is worth 200 times as much money. The comedian's massive net worth — $200 million, according to Wealthy Gorilla – is doubtless the reason he could afford a personal shopper in the first place. We're not sure how much Hart was paying Dylan Jason Syer to shop for him. But, if it's any indication, Vanity Fair once did a piece on a personal shopper to celebrities who charged upwards of $400 an hour to pick out bespoke stocking stuffers for her client's pets and to arrange meet and greets with the likes of Justin Bieber.
According to the Queens District Attorney's Office's press release, Syer stole from Hart between October 2017 and February 2019, although the two went into business together as early as 2015. Syer was arraigned on Wednesday, February 10, 2021, and faces a 10-count indictment including grand larceny in the first and second degree and identity theft in the first degree. If convicted, Hart's personal shopper might spend up to 25 years in prison.
Details of the case against Dylan Jason Syer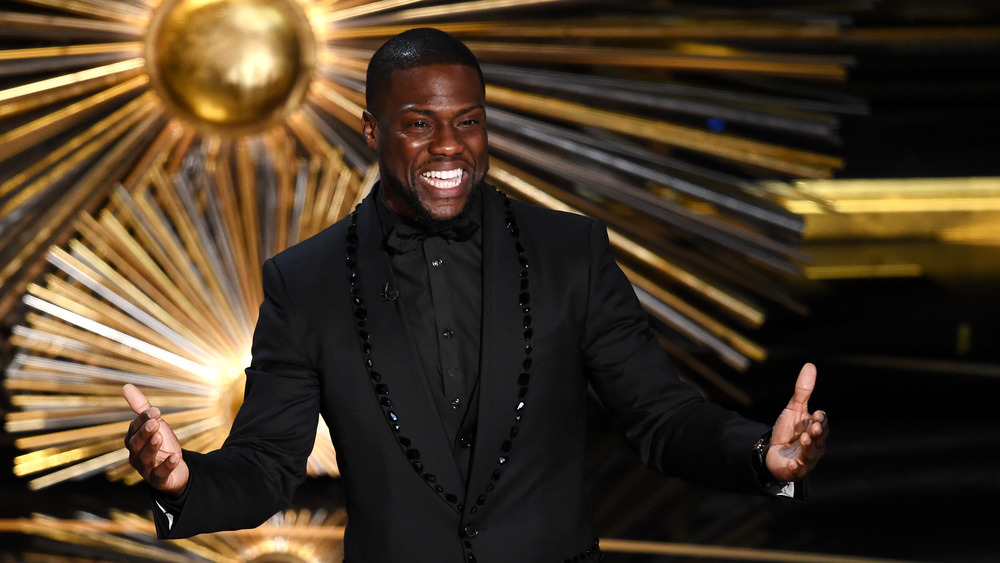 Kevin Winter/Getty Images
"The defendant thought he was beyond reach and was living out his uber-rich lifestyle fantasies," District Attorney Melinda Katz chided. "But my team uncovered the bogus purchases — from the credit card charges being processed by the bank, down to tracking FedEx packages delivered to Syer's home and business." As per the Queens District Attorney's Office, Dylan Syer charged $923,000 on Hart's credit cards without Hart's authorization. 
This money that went directly into Syer's personal bank account. With it, Hart's personal shopper purchased high-value items such as "at least 5 Patek Phillipe watches valued at more than $400,000... a Sam Friedman painting, at least 16 Bearbrick collectible dolls, 5 KAWS collectible dolls, and two Louis Vuitton Keepall Bandouliere bags." Syer also used Hart's card to directly acquire $240,000 worth of jewelry and watches. As per People, some of the goods that Syer purchased with Hart's money were still on his Instagram on the day he was detained. Upon his arrest, law enforcement recovered $250,000 worth of cash and other merchandise from Syer's home.