Here's Why Little Fires Everywhere's Mia Got A Major Change For The Show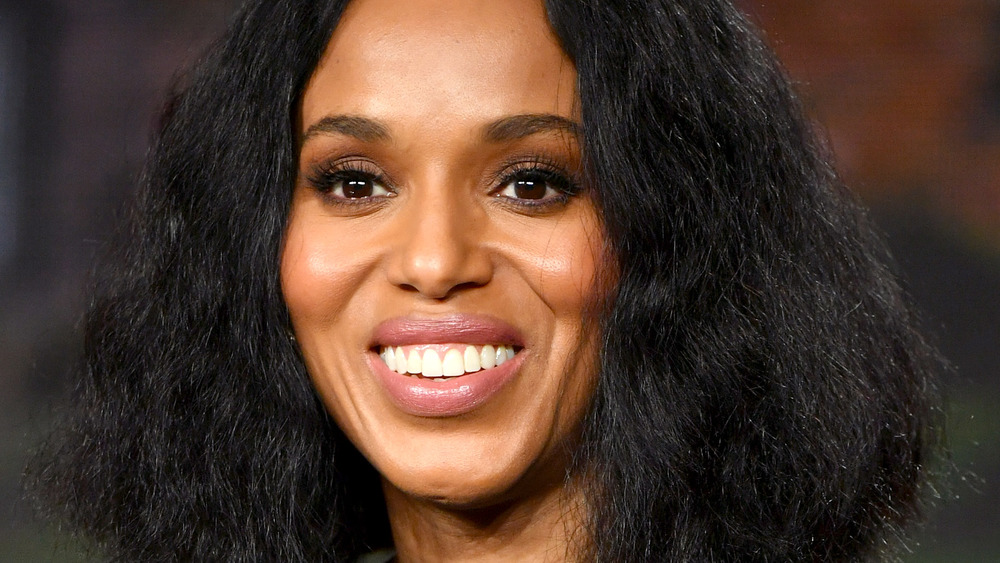 Amy Sussman/Getty Images
When author Celeste Ng published her second novel Little Fires Everywhere in 2017, the book went on to become an international New York Times bestseller and was named one of the best books of the year by the likes of NPR, Esquire, BuzzFeed, and many, many more. Actress Reese Witherspoon selected the novel to be the pick of the month for her book club — and everyone knows what happens when Reese Witherspoon sets her sights on a novel: limited series adaptation.
The series — eventually helmed by TV writer, producer, and director Liz Tigelaar — first began airing on Hulu in March 2020. The miniseries, like the book, tells the story of what happens when Mia Warren (Kerry Washington) and her daughter, Pearl (Lexi Underwood), become entwined with the well-to-do Richardson family, and its matriarch Elena Richardson (Witherspoon) in particular. The series is set against the backdrop of the seemingly perfect Shaker Heights, Ohio, in the '90s, providing viewers with some much-needed nostalgia.
Of course, although the adaptation was critically acclaimed and garnered a number of Golden Globe nominations, fans couldn't help but take note of how the series was changed when it jumped from book to screen.
How the show was changed to make Mia gay
The biggest change from the book to the series is that in the show, Mia is a lesbian, who has an affair with her art professor, Pauline Hawthorne (Anika Noni Rose). Mia initially agrees to be a surrogate for a wealthy family for the money, but following the death of her brother and of Pauline, Mia decides to keep the baby, Pearl.
In the book, there is nothing untoward going on between Mia and Pauline; in fact, Pauline is married to a woman named Mal, who isn't featured in the series. Mia doesn't have any partners (sexual or otherwise) in the novel, but on the TV show she has more of a devil-may-care attitude toward sex; at one point Pearl tells Moody (Elena's son) that Mia has sex with "whoever she wants, whenever she wants" (via Elite Daily).
Although Mia serves as a mentor and almost surrogate mother to Izzy (Elena's youngest daughter) in the novel, this change in her sexuality only further cements the bond between the two, as Izzy is teased at school for being gay.
Other changes made to the show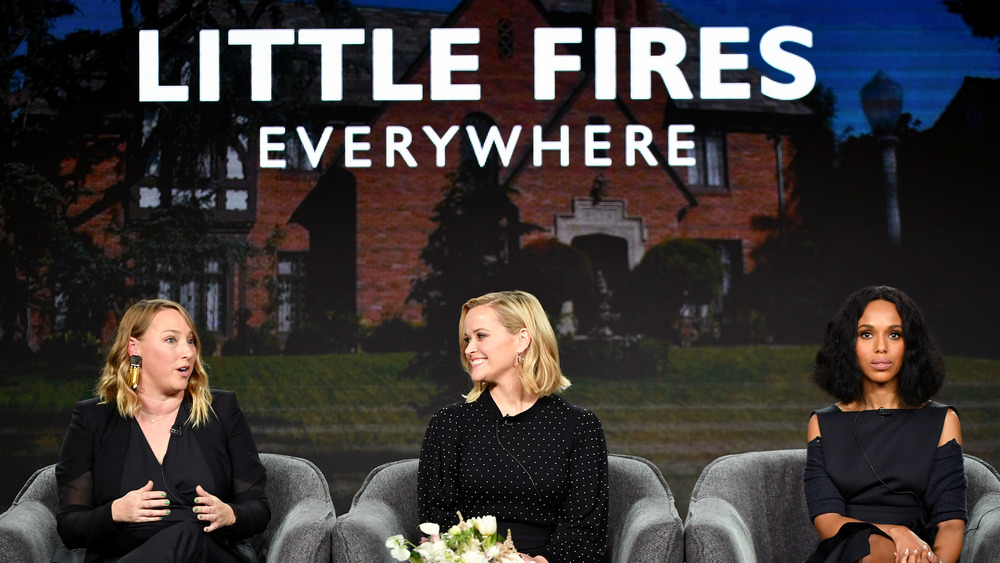 Amy Sussman/Getty Images
Another big change for Little Fires Everywhere when it made the jump from book to TV screen? Mia and Pearl's race. In the novel, their race is unspecified; in the show, both Mia and Pearl are portrayed by Black actresses. Although Ng had wanted to make Mia a woman of color when writing, she had misgivings.
"I...did not think that I was a person who could represent, or should represent, a Black woman's experience or a Latina woman's experience. I just didn't think I could imagine fully what that is like. When Reese and Lauren [Neustadter] told me they wanted to make Mia black, they had my complete trust, because it said to me that they were thinking about the project in ways that I would want the project to be done," Ng told Vulture. Per the show's creators, this decision also opened the door for them to do more layered storytelling, with implications about today's society.
"We wanted to explore the story of how white progressive women see themselves as open-minded people who are doing good in the world and are blind to their own biases and prejudices. So I had the wonderful gift of getting to be expanded in doing this, too. It wasn't always easy, but I loved it," Liz Tigelaar, Little Fire Everywhere's showrunner, said. 
Whether you want to check out the book first before watching the series — or just want to jump right in — Little Fires Everywhere is streaming now on Hulu.