Here's Why Rihanna's Fenty Line Is Shutting Down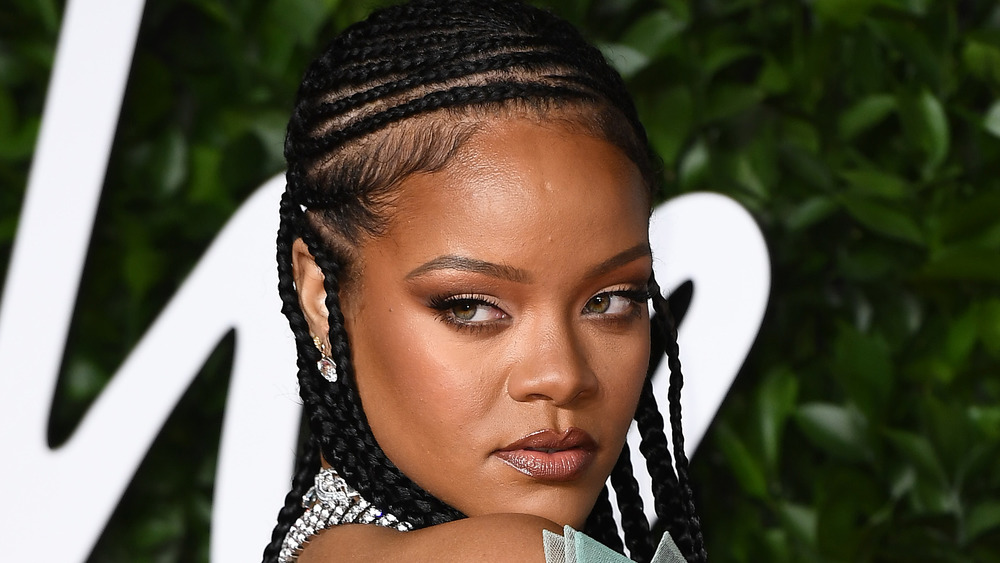 Jeff Spicer/bfc/Getty Images
It's certainly been a rough year for the fashion industry. With more people staying at home and having fewer places to wear their favorite outfits, new clothing lines are having trouble getting off the ground — including Rihanna's. According to CNN, Fenty Fashion's production was "suspended indefinitely" in February 2021 after launching in 2019.
Following the successful release of Fenty Beauty and her lingerie line, Savage x Fenty, the songstress-turned-entrepreneur aimed to share her skills in clothing, as well. Even with backing from luxury conglomerate, LVMH Moët Hennessy Louis Vuitton SE, the Fenty fashion label still proved difficult to sell. Following slow sales in 2019 and the hurdles that the COVID-19 pandemic presented, Fenty Fashion struggled from the get-go, The Wall Street Journal reports.
The outlet explains that the success of Fenty Beauty translated to the "We Found Love" hitmaker's neighboring venture, her skincare line. But, fashion proved to be a whole different animal. Since the luxury market is flooded with designers that boast long histories, it can be a challenge to join the market as a new brand. Unlike Fenty Beauty, which took off in Sephora's 2,600 stores worldwide, Fenty Fashion's target demographic only has a few high-end retail locations and mainly relied on e-commerce and pop-up stores. With less people purchasing luxury goods, it makes more sense to halt production — even if it's a temporary strategy. 
2020 was a tough year for fashion in general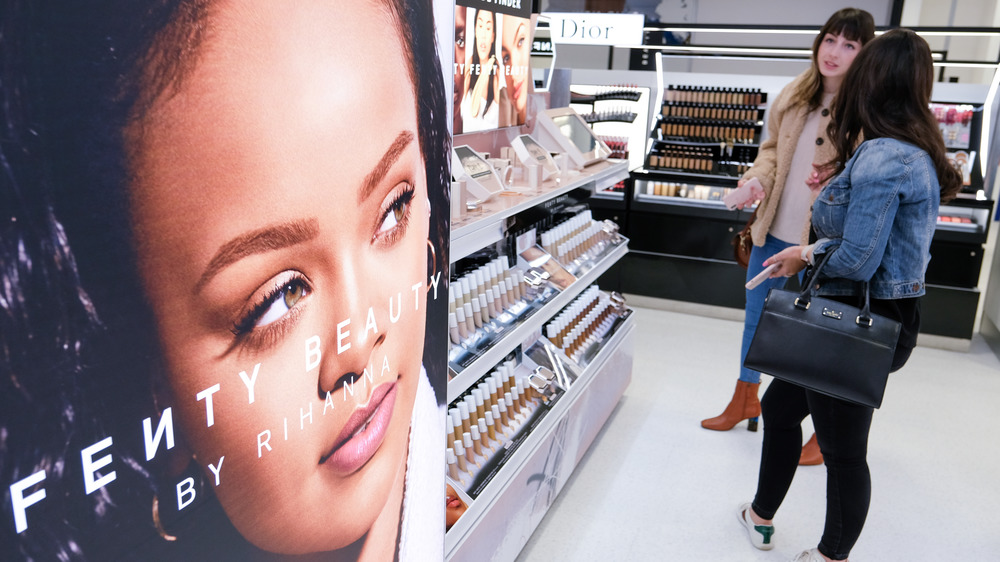 Ian Forsyth/Getty Images
Unfortunately, starting a business just before the spread of COVID-19 certainly proved to come with its challenges. Starting a clothing line brings even more obstacles. CNN cites a McKinsey report that found fashion sales dropping sharply throughout 2020 in response to the unprecedented pandemic. 
While the clothing line has struggled, Rihanna's fan-favorite lingerie line, Savage x Fenty, recently took off with a $115 million funding round, the outlet reports. Similar to the songstress' "inclusive practices" that have won the hearts of makeup wearers all over the globe, Savage x Fenty has received acclaim for extended sizing and diversity, CNN notes, including a collection aimed at raising awareness for Black breast cancer survivors last year.
Rihanna was the first Black woman to work with the luxury conglomerate, LVMH, on a fashion brand. "Designing a line like this with LVMH is an incredibly special moment for us," the multi-talent stated in 2019. "Arnault has given me a unique opportunity to develop a fashion house in the luxury sector, with no artistic limits." Meanwhile, The Wall Street Journal shared the thoughts of a close associate of Arnault, saying, "We in the LVMH family believe a lot in Rihanna. But we're focusing during the pandemic on what's truly working well: beauty, skin care and Savage."
Only time will determine the fate of Fenty Fashion, but with so many other aspects of her empire humming along, it isn't hard to appreciate Rihanna's success in multiple areas of her life.