Why Kate Middleton Almost Didn't Get Princess Diana's Iconic Engagement Ring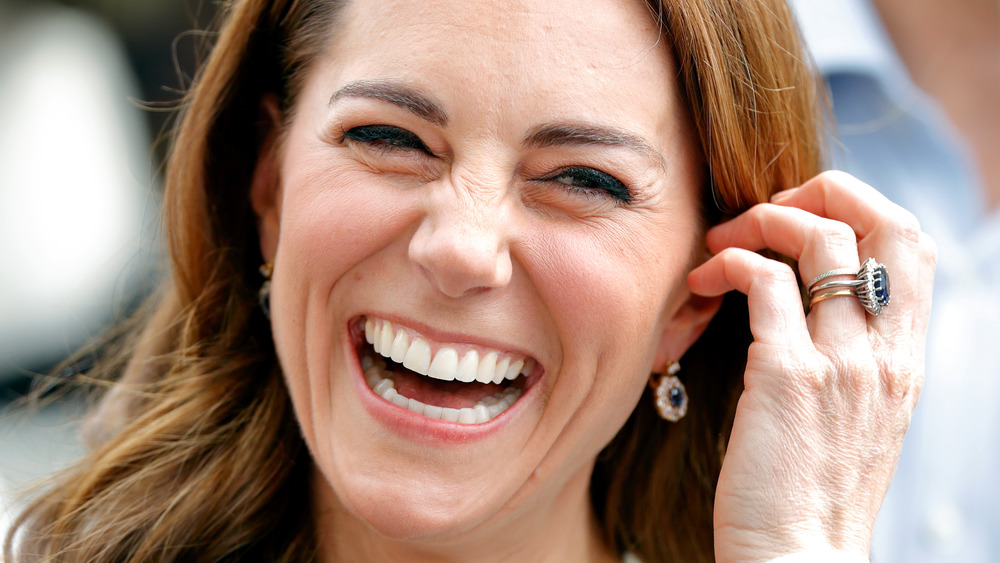 Max Mumby/indigo/Getty Images
We may receive a commission on purchases made from links.
Kate Middleton's engagement ring is fit for a prospective queen for so many reasons. Brides magazine explains that the unique sapphire is set on a white gold band and is surrounded by a circle of 14 solitaire diamonds. It's beautiful but wasn't made specifically for Middleton. A royal documentary revealed why Kate Middleton almost didn't get Princess Diana's iconic engagement ring.
The Amazon Prime documentary, The Diana Story, details the life of Princess Diana before her untimely death in 1997. The filmmakers have spoken to some of the people who worked closest with the Princess of Wales. Princess Diana was known for being a selfless humanitarian, doting mother, and style icon. Some of the looks she served continue to influence trends today. And one of her most unique pieces is her engagement ring.
According to Vogue, the ring was worth $60,000 when it was made and came from the crown jeweler Garrard. When Prince William proposed to Kate Middleton in 2010, he gave her his mother's ring. She's gone on to have a necklace and earrings made to match the deep sapphire. However, The Diana Story documentary spoke to a former butler who said it originally wasn't Prince William's ring to give away.
Prince Harry inherited Princess Diana's engagement ring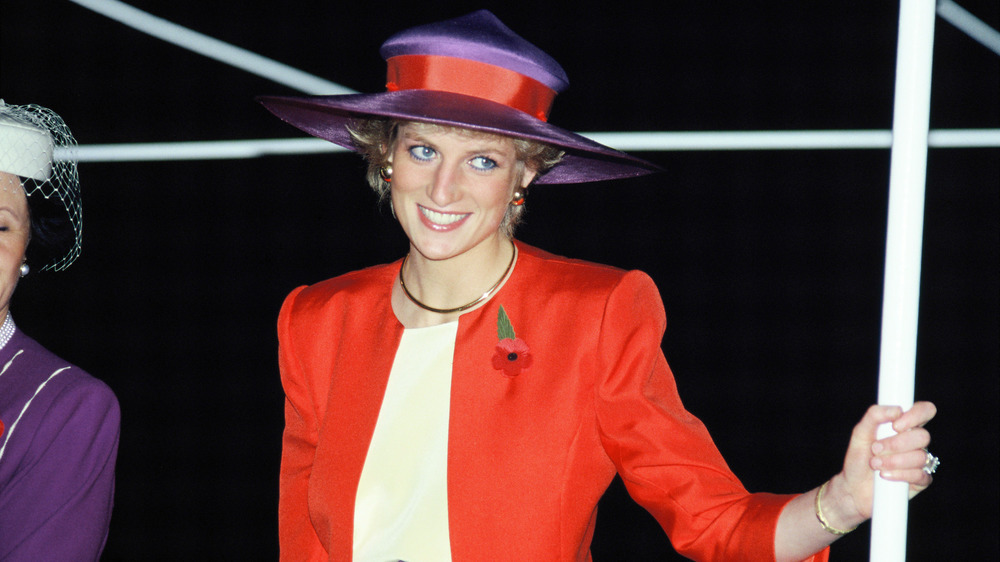 Georges De Keerle/Getty Images
According to The Sun and The Diana Story, after Princess Diana died in 1997, the royal brothers were allowed to select something to inherit from her jewelry collection. The Diamond Store reported that Prince William selected a gold Cartier watch that had belonged to his mum. Prince Harry picked her engagement ring. However, before Prince William proposed they switched items. Former butler to Princess Diana, Paul Burrell told filmmakers, "Harry said to him: 'Wouldn't it be fitting if she had mummy's ring?'" Burrell described the act as "selfless" and said, "One day that ring will be sat on the throne of England. Harry gave up his precious treasure. His one thing he kept from his mother, he gave to his brother. That's selfless, kind, and exactly who Diana was."
This all happened before Prince Harry met Meghan Markle. While he couldn't propose with his mother's ring, he found a way to make the one he designed super special. The central diamond on Meghan Markle's ring is from Botswana, reports Brides magazine, a place that means so much to the couple.
After Prince Charles proposed, Princess Diana's engagement ring became one of the most sought-after styles for a decade, said The Diamond Store. And while the ring was worth around $60,000 when it was given to Princess Diana, Vogue says it's now valued at closer to $300,000.