Amber Johnston Dishes On The Sixth Season Of 7 Little Johnstons - Exclusive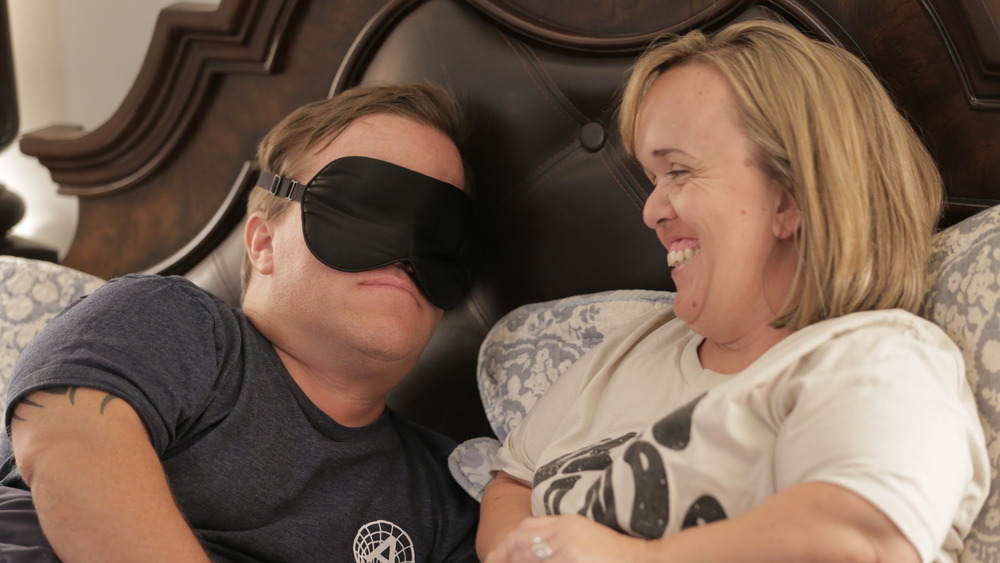 TLC
Since the show first debuted in 2015, viewers of TLC's 7 Little Johnstons have followed the exploits of the Johnston family, an average American family in every way other than the fact that they're all little people. 
The latest season debuted in early 2021, and mother of five Amber Johnston spoke exclusively with The List about the family's new adventures this season, and what viewers can expect to see as they continue to follow the family's journey.
"Well, we are continuing with Elizabeth possibly learning how to drive and getting a car," Johnston said. "So us taking a trip to Asheville, and Jonah's girlfriend, which is throughout this season, you'll see becoming very serious. Jonah, he is obviously going to be turning 21, and so the ultimatum of him needing to get it together, and work on moving out is a big, big storyline. Because he's not taking the college route; he is working, but we can't just keep staying on cruise control at mom and dad's house. We've got to plan together and put it in place and work on moving out and finding our own place."
The pandemic complicated production of 7 Little Johnstons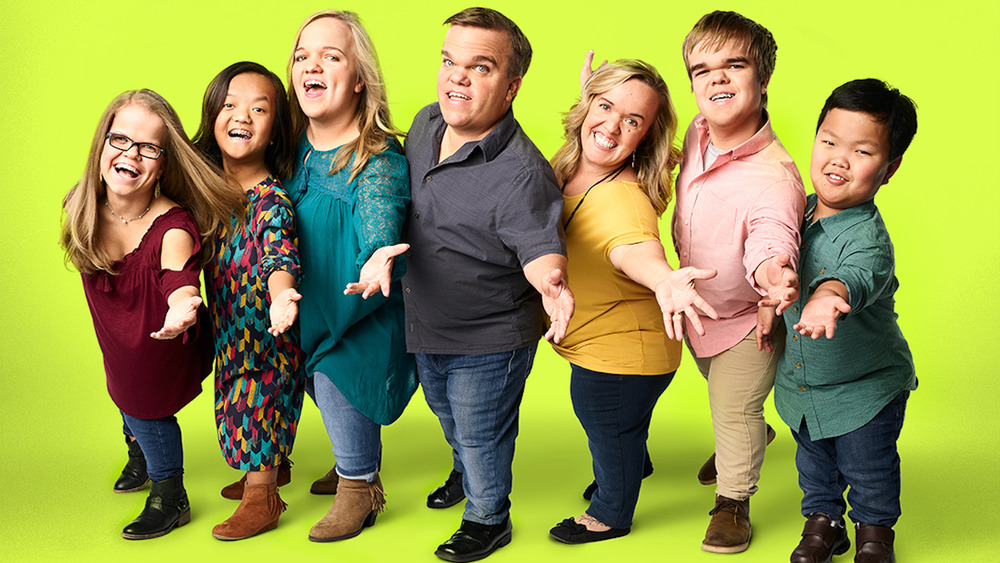 TLC
The latest season of 7 Little Johnstons was complicated by the onset of the COVID-19 pandemic, which brought a slew of changes to how the show is filmed. "It definitely has made it different for sure," Johnston admitted. "Fortunately we have an awesome crew that we're very close with ... I mean, it's definitely different just throughout. We can't be as close ... We used to all eat together and just normal everyday work life together, and we can't do that anymore. As far as filming goes, I mean, sure. We film a lot more inside and outside the house. It takes a lot more planning as far as, 'Where are we going to go? What are we going to do?' Just because of COVID." 
Added Johnston: "We have to think it out a lot more, and a lot more planning than we are used to. But, I mean, we're still moving forward and, hopefully things are going to get better. I don't want to say back to normal, because I don't think there's going to be a back to normal. I think it's going to be a new normal, so we just all have to adjust."
The Johnstons are diving into the TikTok craze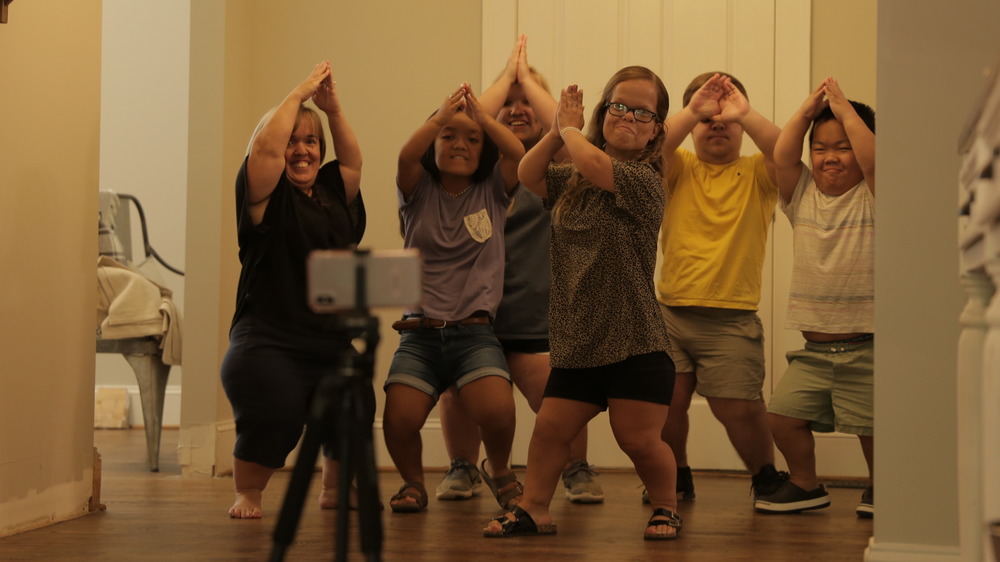 Meanwhile, the Johnstons have discovered TikTok, which Amber Johnston credits to youngest daughter Emma. "She is, I mean, like queen of TikTok. And she started it, of course, doing them herself, and then there would be one that we're going viral, that she needed other people in. And so I would start doing it. The whole family would do it," Johnston explained. 
"Emma would go up in her room and she'll practice them for a couple hours, then come downstairs, show it to me one time and be like, 'All right, do it Mom,' and I can't get it the first or second or even fifth time," Johnston said. "And she's like, 'Aargh.' I said 'Emma, I've listened to you upstairs, practicing for hours. You want me to do this on the first try?' 'Well, I know, but we just got to do it.' But, yeah. We love it. It's so fun, they're funny. It's always a challenge to get all seven of us doing one."  
Season 6 of 7 Little Johnstons airs Tuesdays at 8 p.m. ET/PT on TLC.